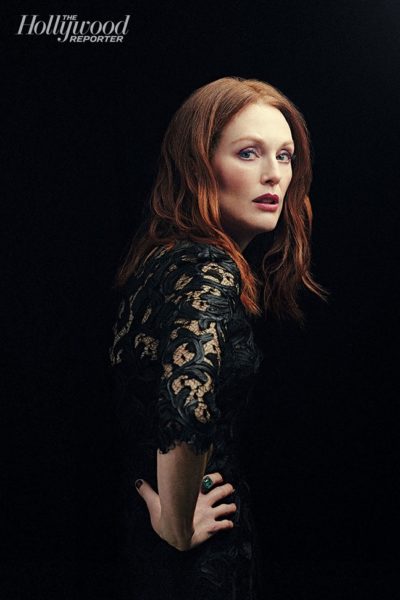 Hollywood actress Julianne Moore is the cover star for the latest issue of 'The Hollywood Reporter'.
Photographed by Miler Mobley, the 54-year-old redhead beauty dresses in fur and lace for the feature and in her interview, Julianne opens up about a number of things including how she believes in therapy and not God.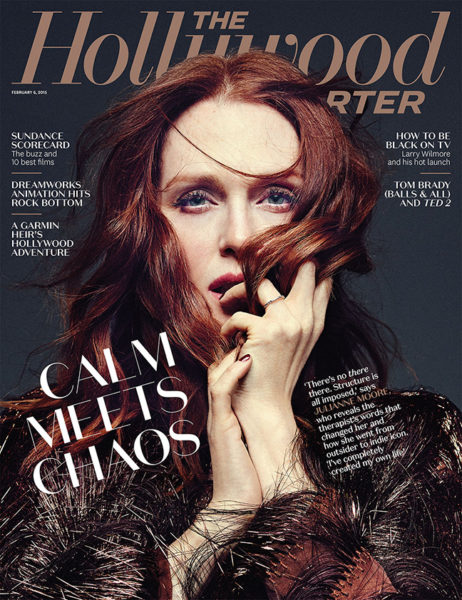 Read excerpts from her interview below!
On her early 30s: I was lonely. I don't think I felt happy. I didn't have the kind of personal life I wanted. I'd spent my 20s working hard and trying to get to wherever there was, which wasn't really anywhere. It was just a job, and I really wanted a family.
On believing in God: I learned when my mother died five years ago that there is no 'there' there. Structure, it's all imposed. We impose order and narrative on everything in order to understand it. Otherwise, there's nothing but chaos…We don't know why it happened. She went to bed, and it turned out she had a huge bacterial infection.
On her husband of 12 years being 9 years younger: He's an extraordinary individual, and he's always made me feel good about myself and about my work, and I hope I make him feel good, too.
Read more from her interview below.
Photo Credit: THR