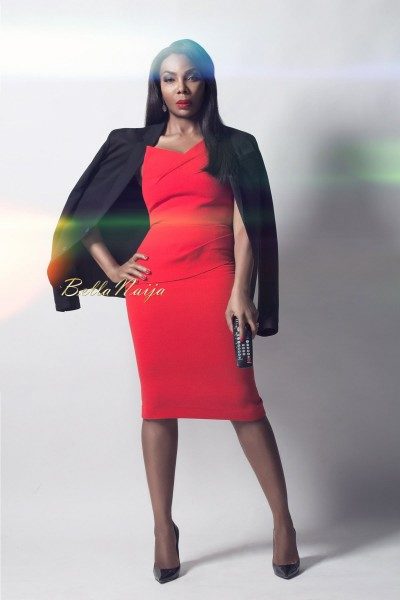 Former Beauty Queen turned TV host, Nike Oshinowo is one woman who has reinvented herself and shown a strong personality, brand and influence on the screen.
With a new show 'Late Nights with Nike Oshinowo', Nike has been able to make herself a part of the world of arts, entertainment, media and culture.
In an interview with Allure Vanguard, she talks about her new journey as a TV host, motherhood, turning 50 and more. Read excerpts from her interview below:
On her new show: It's no secret that I love TV. I'm a very visual person. With 'Late Night with Nike Oshinowo', I want to bring our industry leaders, designers, political leaders and musicians – really anyone who's influencing pop culture – closer to its public through the means of frank, candid interviews.
On the feedback from her show: I can never be happy with my performance. I cringe when I see myself on TV. I can't bear to listening to the sound of my own voice but I'm told the show has been extremely well received.
On being a single mum: Like everyone else, I just do the best I can. I'm constantly juggling. I constantly feel guilty. I constantly feel I should be better and should be doing a lot more with them. As a mother, it's never ending. But I do acknowledge that I am very lucky to have a phenomenal team at home.
On the possibility of surgery: It's so easy for someone who looks like me to say NO; when every time I look in the mirror the face of a thirty-year old stares back at me. If I didn't look like this; if I hadn't aged so well; who knows? It's an impossible question to answer.
For more on Nike Oshinowo's interview check out Vanguard Allure, January 2015 issue.