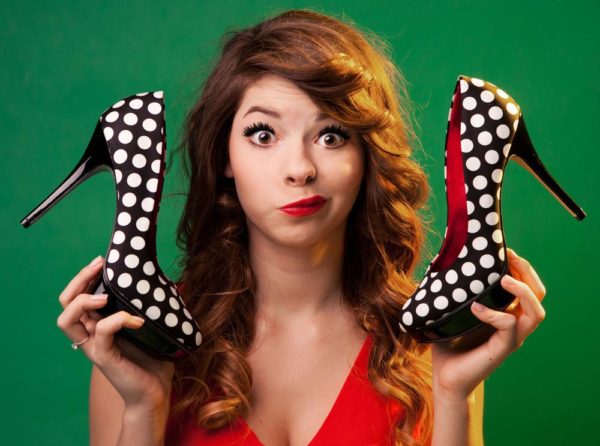 Patience Onyemaechi, Chief Nursing Officer, Accident and Emergency Ward, Wuse General Hospital, Abuja, says consistent use of high heeled shoes can cause bad posture.
Onyemaechi said this in an interview with the News Agency of Nigeria (NAN) on Wednesday in Abuja.
She said wearing high heels could make women look stylish, confident and tall but could lead to an adverse effect on a person's body posture.
She said wearing high heels constantly puts pressure on the ball socket of the ankle, which could lead to severe back pain and in the long run affect body posture.
"Most women suffer from foot pain walking with high heel shoes because the entire pressure of the body is concentrated on the feet.
"When this happens for a long time it causes foot and even hip pain that can be dangerous to the body,'' she said.
Onyemaechi added that wearing high heeled shoes over a long period pushes the heels up, causing the wearer to be slightly off balance.
She said the wearer also experiences severe waist pain which could be attributed to the shortening of the big muscles located at the back of the lower leg.
The expert also said that the calf muscle of the high heel wearer could get strained and injured over time.
"The effect of wearing high heels sometimes causes more harm than good, domestic accidents such as missing your steps, fall on a stair case, could lead to injury or fracture on the ankle, kneel or other parts of the body,'' she said.
She said that leg sprain is more common in ladies who wear high heels, adding that ladies should not always walk long distances in order to reduce the pressure on their muscles.
The Nursing officer stressed that when muscles forcefully stretches beyond its limit, it could tear.
"There is usually a sensation of cramp, tightness and even slight feeling of pain when muscle stretch or contract."
Onyemaechi stated that the muscle tendons of high heel wearers could get thicker and stiffer compared to low shoe wearers.
She advised women to wear high heels that are balanced and comfortable in order to achieve a balanced body posture.
The Nursing officer further urged ladies to endeavor to walk slowly with extra care while wearing high heels and avoid it completely while on a long distance walk.
Onyemaechi said when pains and stiffness of the muscle is noticed high heeled shoes should be avoided completely.
She added that those involved should seek prompt medical attention as soon as possible.
Photo Credit: Ninamalyna/Dreamstime.com