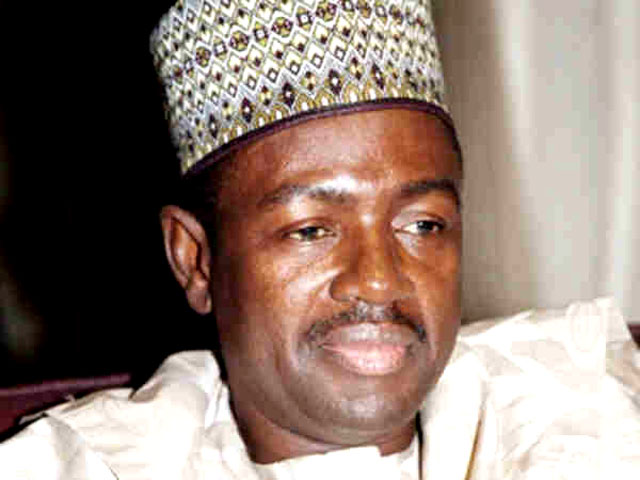 Labaran Maku, former Minister of Information, said he dumped the Peoples Democratic Party (PDP) "because of the high level of injustice done to me at the party primaries.''
Maku, now the gubernatorial candidate of All Progressives Grand Alliance (APGA), in Nasarawa State, made this explanation in a statement released in Lafia on Wednesday.
The statement, signed by Zakari Edego, Director of Publicity, Maku Campaign Organisation, said Maku wrote a petition to the PDP Governorship Primaries Appeal Panel.
"The panel, under the Chairmanship of the National Chairman of the party, Alhaji Adamu Mua'zu, has not considered the petition up till today.
"The panel neither acknowledged nor invited Maku to defend the appeal he filed against the conduct of the governorship primary election'', added the statement.
It retorted that since loyalty was crucial in party politics, why was Maku, a loyal party member and leader of the party in Nasarawa state for four years, schemed out of the PDP primaries?
"Why did they scheme out a loyal member who stood by the party and defended its policies and programmes at all levels for many years only to turn around to use his loyalty against him?''
The statement said Maku has high respect for Senate President David Mark and Ahmadu Ali who criticized his defection and would not want to join issues with them.
It said Mark accused Maku of being ungrateful at the flag-off of PDP rally in Keffi last week.
It, however, contended that "it is unfortunate that Mark has remained mute over the defection of former Minister Sam Ortom and former National Chairman of PDP, Sen. Barnabas Gemade to APC in his own native Benue.
"Mark should have condemned these defections from his native Benue before paying attention to someone in a different state.''
The statement decried criticism of Maku's defection, adding that APGA was now the party to beat in Nasarawa.
The statement urged Maku' s supporters to disregard all threats and sustain the campaign for his victory and that of Jonathan in elections in February.