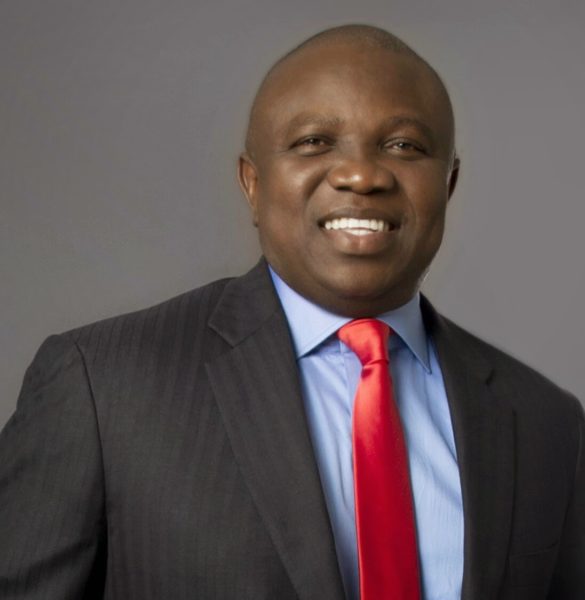 Akinwunmi Ambode, the governorship candidate of the All Progressives Congress (APC) in Lagos State, on Tuesday reiterated his commitment to consolidate on the achievements of Governor Babatunde Fashola's administration, if elected.
Ambode spoke at a rally organised by APC in Oshodi/Isolo area of the state.
He said that he was ready to improve on projects left unfinished by the present administration.
"Wherever he stops, I am going to continue with it," he said.
Ambode said that he would integrate tourism, hospitality, entertainment and sports together to create more jobs for the youths.
"Our youths are in dire need of jobs, we will create an employment trust fund that will allow them have access to free capital to start any business of their choice," Ambode said.
He also said that a small credit guarantee scheme would be created for all small business owners and entrepreneurs.
The governorship candidate said that he would build inner city roads in Oshodi/Isolo and ensure further development of the entire state.
He said that additional buses would provided for all roads.
"The roads that BRT buses do not ply,we will make sure they ply them.
We will do so much about traffic management and there will be easier traffic in all our neighbourhoods,'' he said, urging the people to give him their votes.
The News Agency of Nigeria (NAN) reports that some members of the PDP defected to the APC at the event.
Saidi Adeyemi, who led the defectors, said that they declared for APC because they wanted be part of the progressives.
Adeyemi, who was an aspirant for the House of Representatives under PDP, said that the group would add to the votes of the APC.
NAN reports that it was carnival-like at the Ejigbo playground, venue of the campaign, as party members and supporters danced to music supplied by two popular Fuji musicians, Wasiu Ayinde and Adewale Ayuba.