Its great to see Nigerian politicians on the #FitFam train!
Just last month, we saw President Goodluck Jonathan, show off his fitness in his workout video. And now, former Minister/current Ministerial Nominee Musiliu Obanikoro is also showing the world just how passionate he is about fitness.
These photos of Obanikoro working out recently hit the Internet: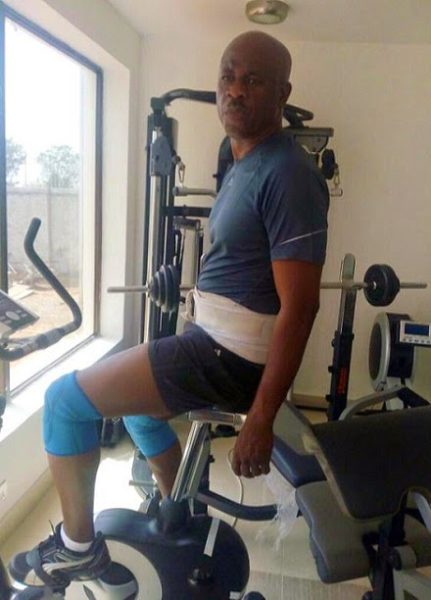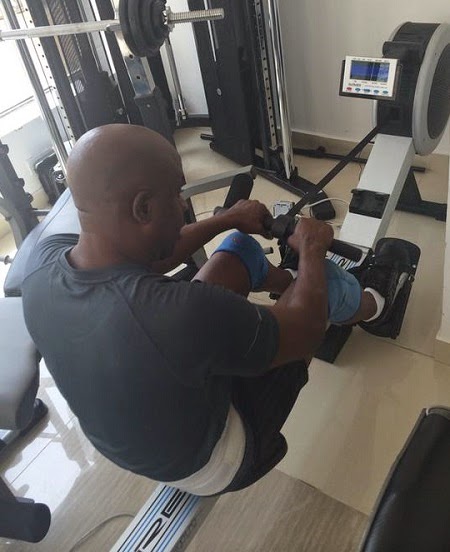 Looks like he isn't letting those election-rigging allegations get to him!