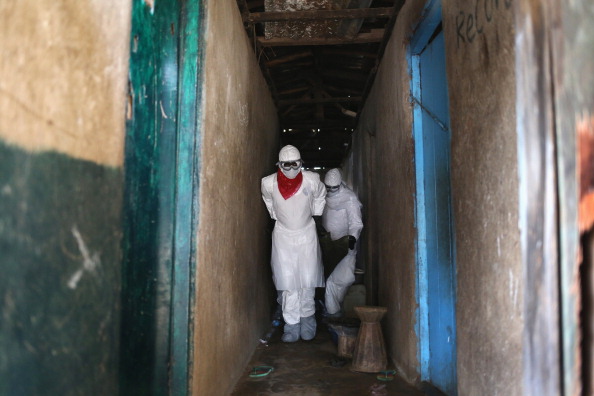 President Ernest Bai Koroma of Sierra Leone said Monday that the country stands to lose about $920 million in 2015 as a result of the impact of Ebola.
Koroma was addressing a private sector development round table on post Ebola in Freetown during which he enumerated how Ebola has paralyzed the economy.
The round table was organised by the Ministry of Transport together with Sierra Leone Industrial Export Promotion Authority (SLIEPA).
He said Ebola had affected all sectors of the economy including agriculture, mining, tourism as well as the manufacturing industry.
He also said that the private sector had not been spared by the Ebola crisis.
Bai Koroma said the manufacturing sector contracted by 2.0 per cent from a projected growth of 10 per cent, while the transport industry fell to 0.1 per cent in 2014.
He said that the tourism sector recorded a considerable decline to about 30% from May to September 2014.
He said financial activities were disrupted with normal banking hours reduced with community banks and Financial Service Associations (FSA) closed down.
Bai Koroma said it was unfortunate that the mining sector, which has been the "prime mover of growth" also had its challenges.
"Most of the mining companies, such as African Minerals that supported the economy had to temporarily close down.
"Its effect has negatively wrecked the economy thereby bringing the country almost to a standstill," said the President.
He urged the participants at the meeting, including donors and the international community that "it is imperative that we defeat Ebola to stop the paralysis of the economy by Ebola."
He said that "we must not allow Ebola to continue to paralyze the country's action for economic growth, investment, job creation as well as sustainable returns for the private sector."
Bai Koroma seized the opportunity to comment on the Auditor General's report on the management of the Ebola funds.
He said that he has received it and forward it to Parliament for deliberation and ultimate recommendations as stipulated in the constitution.
He recalled that during his countrywide social mobilisation tour during which he called for judicious use of the funds.
Bai Koroma said that he realized that "most had not lived to up to expectation" but warned that action will be taken against those the report found wanted.
He, however, called on the international community to also investigate those international NGOs that collected monies meant for the management of Ebola.
He reminded the private sector that it had a key role to play in restoring the country's economy.
Photo Credit: Getty Images