Glory Edozien: Whose Man is He?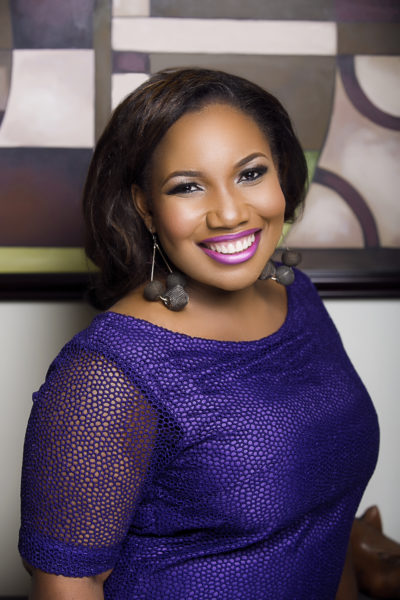 As every single girl living in this commercial city knows, Lagos is tough. Finding a man (let's not question if he is good, bad or ugly) is akin to finding a needle in a burning fire. To make matters worse, BellaNaija Weddings will not let someone rest-constantly flooding us with pictures of beautiful brides and dapper grooms all heading down the aisle. 'Anh anh! Nah wetin na? I fine pass this girl???? Why am I still single'! (erm check your attitude honey but that is a matter for another day).
Recently a colleague of mine has sought the comfort of the longest treadmill in Lagos as both a weightloss tool and a man meeting hot spot. Apparently there is something about a woman in spandex running across a bridge that makes men quake. In case you missed it, the Lekki-Ikoyi bridge is a hot spot for meeting men, and many a Lagos single gal…(including those who live in Gbagada, Egbeda and Badagry) are getting concrete liaisons in this particular venue and my friend is no different. She met Dotun on one of her evening jogs and although their friendship started with a simple wave and a friendly smile, it wasn't long before they had swapped numbers and started spending hours on the phone talking about nothing in particular.
After 2 weeks of what seemed to be a 'we are going somewhere' type of friendship, Dotun brought a new remix to the friendship. He had a girlfriend. A girlfriend who lived in the far away land of Abuja, while my colleague was in the very present town of Lagos. Dotun offered no explanation for his need to form a new friendship with my colleague when he seemed to be in a relationship with madame Abuja, neither did he express any dissatisfaction with his relationship. He simply made it known that he was in a relationship and my colleague was left to chew on its implication.
Now those of you who have been reading my articles for a while would have guessed my advice. It was simple….RUN! (Metaphorically that is). But there were others at the usual office gossip headquarters with a different opinion. 'Ah! Who told that girl to leave her man and be doing ministry work in Abuja'? 'May be he isn't happy with her'! 'Maybe the relationship is strained because of distance'! 'How can he spend any time with aunty Abuja when you guys are always together'? 'Maybe he was only joking'! 'Ah…there is no single man in Lagos oh,you just take the one you find and make it work'….and so the advice poured in and my colleague decided my advice was old fashioned and that Madam Abuja would just have to share.
Weeks passed and it seemed my colleague and Dotun had taken their undefined relationship steps further. There was no doubt she had fallen for him and was at the point of no return. So I asked her, 'what are you going to do when Ms Abuja comes to visit over the weekend and Dotun tells you to give him some space'? After all homeboy had not lied about his status and she was well aware of the status quo. Her answer has still not arrived. After a while it became clear that I had become the enemy, so I quieted my judgemental tone and wished her the best.
However, as right as my advice felt I cannot help but to begin to question its benefits. Being single myself (and getting older by each second), the number of eligible SINGLE men in my dating pool dwindles faster than my data plan. Why then would I then put any further restrictions on what was already a tight situation? If a man found me attractive and interesting enough to date, what does it matter if he is currently attached, after all, it is only when man and woman have been formally joined as one that is considered wrong to put asunder.
I discussed this with my brother from another mother, Onome ( AKA Chief Relationship Advisor) and he pointed out that guys aren't threatened if a babe is involved so why should I be. After all 'na the dress wey person dey see, na im e dey wear'. But I am still not convinced. Am I really missing out on a new pool of possible eligible single men by placing old fashioned rules on modern ways of dating? Or is there something to be said for waiting for your own and the angry woman we call karma who keeps all records of wrong doing and claps back eventually. Should I continue to wait for my own or join in and let the best woman win?