When I first got the fabulous news that I'd be going on a trip to South Africa I was ecstatic – for a number of reasons – it was an opportunity to take a few days of vacation and it was going to be my first ever trip to South Africa.
If you follow BellaNaija on Instagram, Twitter and Facebook then you've probably already gotten a taste of my ah-mazing experience while in Cape Town.
Yes, I am 'Desola Ade-Unuigbe, the girl who flooded your social media timeline for a few days while I was off exploring the Mother City.
Let me not get ahead of myself.
So I got the news that I would be traveling to Cape Town for a whole week courtesy of South African Tourism for a Media Familiarization Trip.
Yay!
Fast-forward to the day of departure, Sunday March 15th. I arrived at the Murtala Muhammed Airport and I was convinced that the trip was going to be fun as I got introduced to the other media house members I was to travel with. There was Dupe Adeniran, publisher of Wedding Planner Magazine; Demola Ojo, Travel Writer for ThisDay Newspaper; Chico Rocx of Classic FM and our official host, Mohammed Abdullahi of Top Comm.
While we were excited about the trip things started off on a shaky note thanks to long queues and the Nigerian Immigration Service. We had to literally run through the airport to make our flight and that set the precedence for the day as we jogged through the airport in Johannesburg to catch our connecting flight to Cape Town.
Finally though, on Monday 16 March, 2015, I was in Cape Town!
We were picked up by our tour guide for the trip – the quiet but funny Kit of Escape2CapeTown!
A few minutes later we arrived at the hotel and what a hotel it was!!!
For the duration of 5 nights we were lodged in luxurious rooms in One & Only Cape Town. I was blown away by the hospitality and friendliness of the staff at the hotel. They always greeted me with warm smiles, and a cute way of greeting: 'good morning sisi' and 'how are you sisi'.
When I got into the room I was greeted by a complimentary bottle of red wine, some chocolates and some pretzels. I also got a hand written note from Ashleigh, PR & Marketing Executive of the hotel, as she expressed her excitement at having us at One & Only Cape Town.
After indulging in a glass of wine (Olivia Pope style), I explored my room.
I loved the amazing view from my room, I loved the bathtub that was calling my name, I loved the fact that I had unlimited internet!!!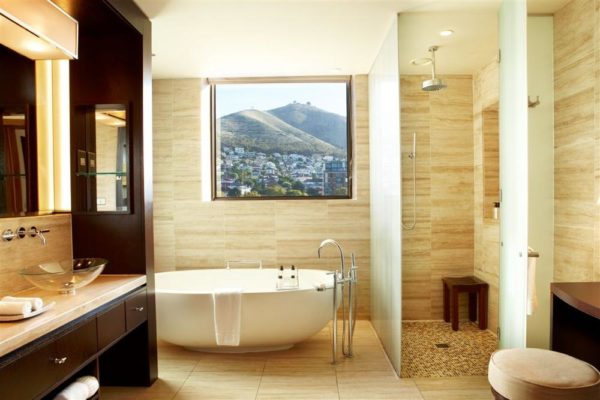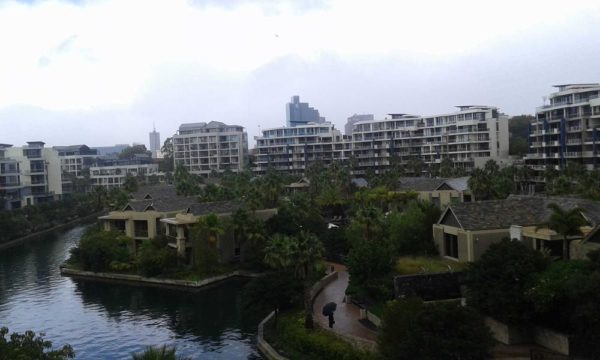 I had an absolutely amazing time in Cape Town…it was so much fun!
Here are the highlights from my fun-filled experience:
Activities
There was just so much to explore while we were in Cape Town and we tried to enjoy as much as possible so here are my top three experiences – wine tasting, the sidecar tour and the Centenary Walk!
Who doesn't love fine wine?
While in Cape Town we visited Rustenberg Wines, a winery founded in 1682. With 272 acres, they offer flagship wines like Stellenbosch John X Merriman Meritage (Bordeaux style) blend, the Stellenbosch Buzzard Kloof Syrah and the barrel-fermented and aged Stellenbosch Chardonnay.
After tasting about two blends and five varietal wines from their Stellenbosch region, we headed out to yet another winery called Delaire Graff – it was the perfect place to pause and savour wines while taking in the beautiful art pieces surrounding their fireplace.
Our waiter at Delaire Graff winery knew more about Nigerian music than you'd expect.
Another exciting activity was our Sidecar Tour! We were seated in vintage World War II sidecars and given a tour of Cape Town's finest views.
For two hours we went round Cape Town and enjoyed exquisite tourist attractions like the 'Signal Hill' and Camps Bay. I was especially excited to wear all the cool retro biking gear & enjoy the open air experience.
Did you know that Cape Town is home to one of the most beautiful gardens in the world?
I was super excited to experience the Boomslang Aerial Walk at the Kirstenbosch Gardens.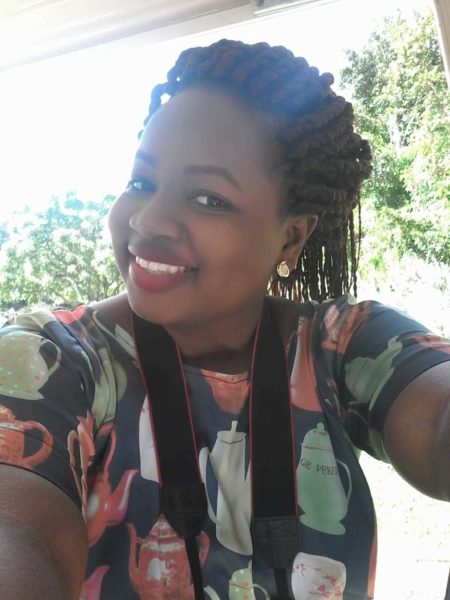 Fun Fact: The Centenary Tree Canopy Walkway is inspired by a snake skeleton, and informally called "The Boomslang" (meaning tree snake).
I fought my fear of heights and allergies and absorbed all things beautiful in the garden – like the Enchanted forest, the Medicinal garden filled with herbs, the Fragrance garden and more. It was a serene blend of mountains and gardens.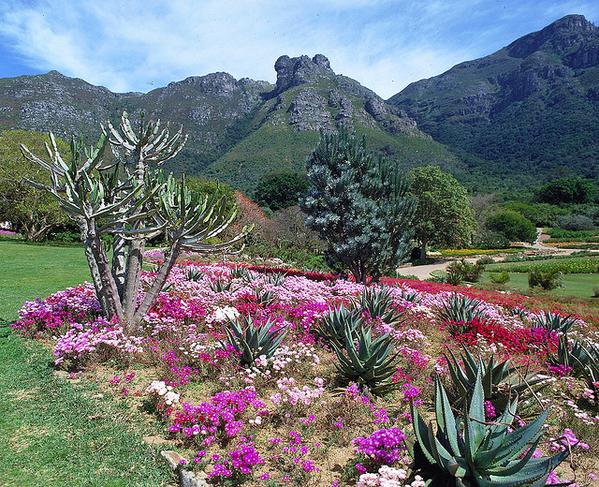 Fine Dining!
One of the things I enjoyed most about being in Cape Town was the wide variety of restaurants. Here are my favourite restaurants we visited: Greek Fisherman Restaurant, Gold Restaurant and Isola Restaurant!
We had lunch at a fabulous Greek restaurant called 'Greek Fisherman'.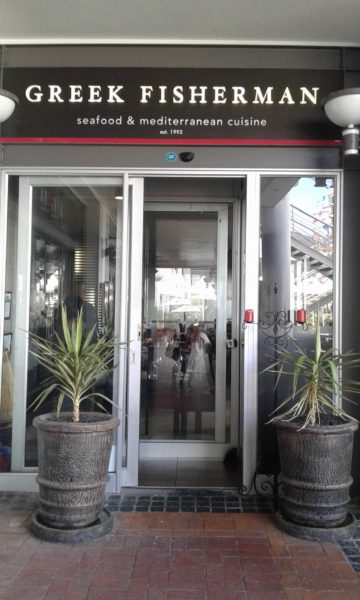 The food was so tasty – we had a delicious Seafood platter.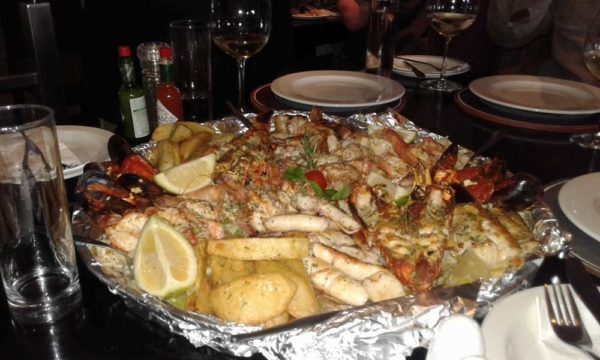 Fun fact: Rabbit in South Africa is called Lagos
After lunch we did a little sight-seeing at Victoria and Alfred Waterfront, a beautiful harbour that has sweeping views of the Atlantic Ocean and the city of Cape Town.
Another favourite of mine was an African Restaurant called Gold.
We arrived at Gold and the doorman/mannequin gave us quite a scare but he was a good sport and took pictures with us.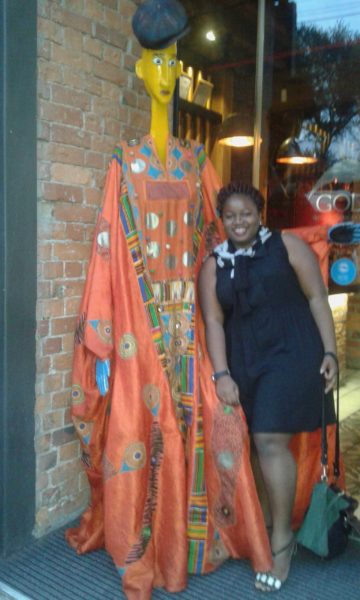 Inside the beautifully decorated restaurant we enjoyed live entertainment and an amazing meal with different African elements infused – the South African corn bread with tuna, something from Tunisia, Kenya, Ethiopia and more.
I also got my face painted!
One of the most exciting dining experiences for me was lunch at the hotel's poolside Isola restaurant with Ashleigh Fleming, PR & Marketing Executive at One & Only Cape Town, excitedly telling us that the chef had cooked up delicious Jollof Rice especially for us.
The chef also surprised us with Chapman which he said he had learned to make (along with the Jollof Rice) via the internet. Talk about going the extra mile! He did a fab job.
Thank you South African Tourism for the amazing trip and thank you One & Only Cape Town for the warm hospitality.
I left Cape Town with a diary full of experiences and a sign at the airport I fell in love with…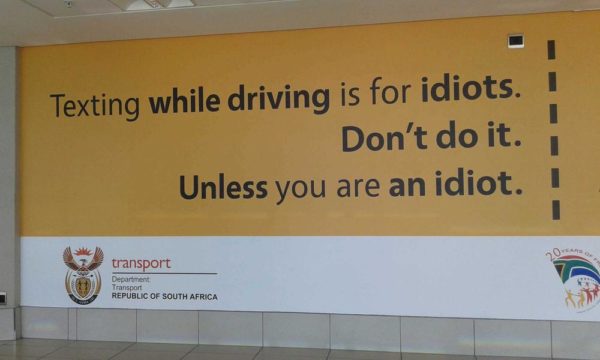 Hopefully I'll soon be telling you all about another wonderful experience in another city *winks*
***
Want to experience this for yourself? Then be sure to book your trip to Cape Town, South Africa via:
One & Only Cape Town
Special thanks to TopComm!