Nollywood's Omoni Oboli, her husband Nnamdi, their three boys, Tobe, Chizi, Gozi and family friend Tomi Adeoye of Dioni Visions are having an active fun Easter holiday!
From the Etihad Business Class Lounge to swanky Grosvenor Hotel, the family was living in luxury this long weekend.
The fam started off with a pre-flight selfie at Murtala Muhammed International Airport in Lagos!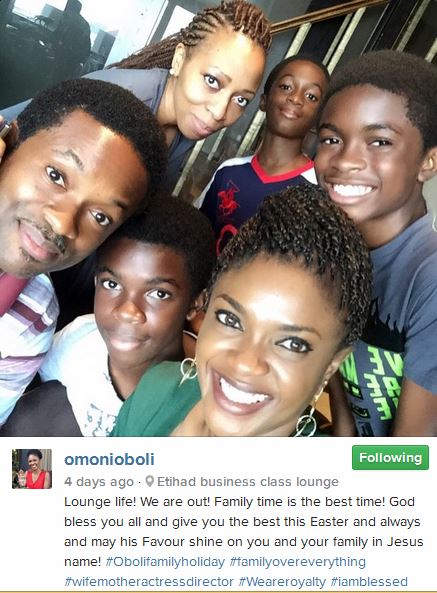 Next off, they made the trip from Abu Dhabi to Dubai for a stay at Grosvenor House, and had a meal then took an elevator selfie to celebrate their arrival.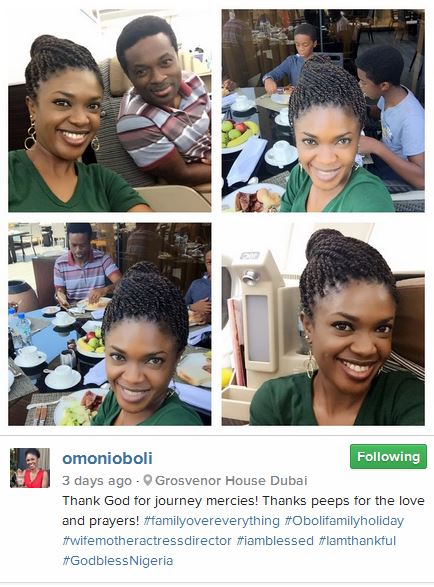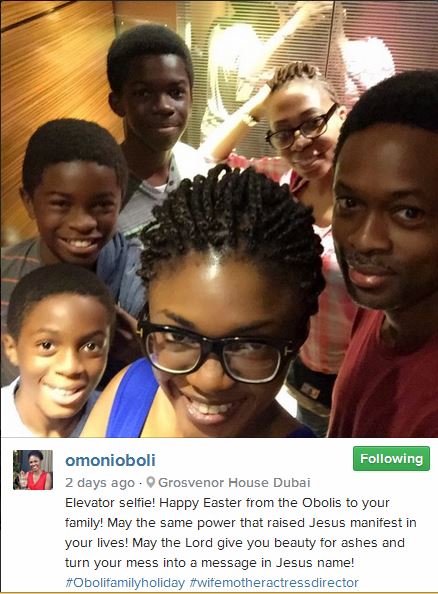 Next, it was off to the beach at Le Royal Meridien for the cute fam and Tomi.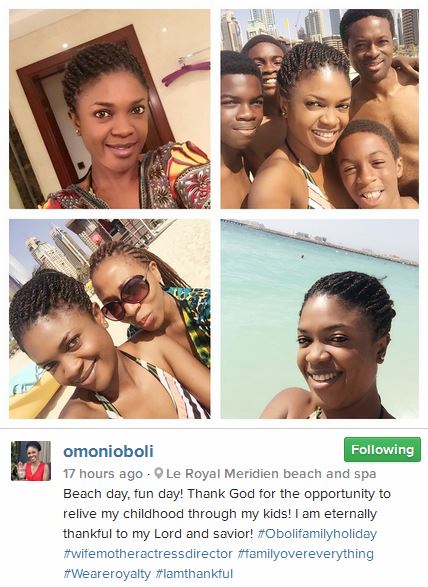 Even though the actress is on vacation, the mother of three doesn't let it get in the way of her fit fam, making healthy food choices then hitting the gym!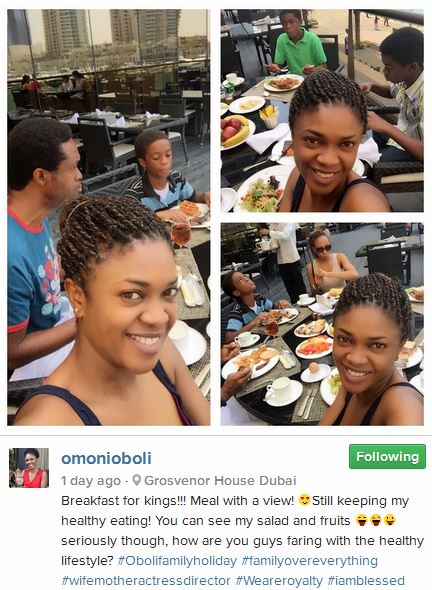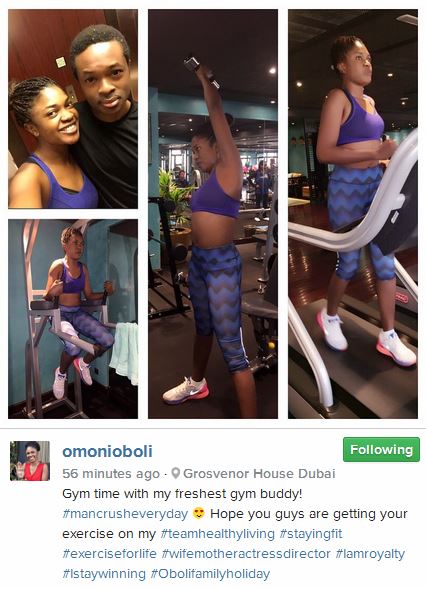 The #OboliFamilyHoliday seems like sooo much fun! We can't imagine what they have in store for the long 'summer' holiday.
Photo Credit: Instagram.com/OmoniOboli