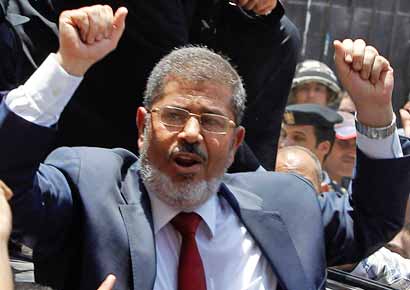 Former Egyptian president, Mohamed Morsy, who was ousted after a military coup in 2013, was on Tuesday convicted and sentenced to 20 years in prison for charges of "inciting violence and facilitating the killing and torturing of protesters outside the presidential palace in December 2012," CNN reports.
According to the report, Morsy stood trial with 14 co-defendants, which included some of his presidential staff.
The verdict is subject to appeal.
After the sentencing, his Freedom and Justice Party expressed disappointment, stating:
"This is a sad and terrible day in Egyptian history. Coup leaders have sentenced Mohamed Morsi to decades in prison for nothing more than championing the democratic will of the people."
Photo Credit: BBC