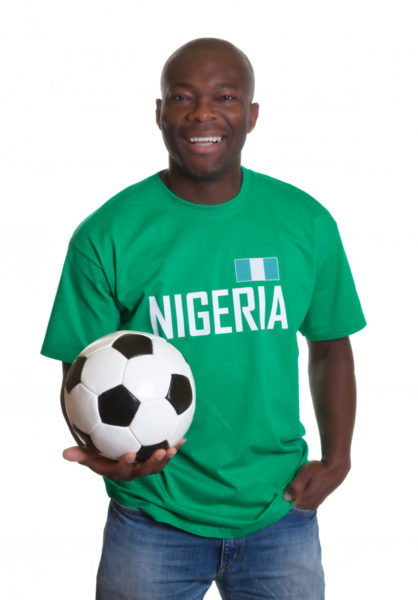 It is a known fact that football is a very strong unifying tool across the world. To a non-football fan, that might not make much sense; but when one begins to see sworn enemies in an embrace because a goal is scored or a particular team wins, the magnitude of the game's influence on human beings is brought to the fore.
That said, we must also take special cognisance of the ugly side of football supportership, where things as precious as human lives are lost for the love of the game. Amongst other very recent terrible football-related incidents across the world, I will like to make reference to two incidents that happened after the Champions League Final of 2008 & 2009. In 2009, it was reported that a Manchester United fan in Port Harcourt ran his vehicle into a team of Barcelona supporters celebrating the club's victory over Manchester United in the 2009 Champions League Final, four people died in that incident. In 2008, I was an eye-witness when a young man was pushed into a roadside bean cake seller's hot frying pan because he spitefully celebrated Manchester United's victory over Chelsea in the 2008 Champions League final, in the faces of Chelsea fans.
To opine that football fans should tread with caution in this light, I will make a reference point which I believe can guide us through our show of excitement and revelry while we express ourselves watching this passionate game.
Whenever a goal is scored, by nature, the goal scorer should be the one with the most thrilling feeling running through his body, so, any show of excitement by them should be understandable especially when such a goal might have a huge bearing on the outcome of the game. Taking off your shirt after you score a goal should be seen as law of nature taking its course. But the football ruling body at some point made a rule which stipulates that as a player, the act of taking off your shirt after you score a goal attracts caution, a yellow card. This law, I believe was made to control the bizarre and weird extent to which players' goal celebrations might get to, if not checked. A player, who by abstract law of nature; who by virtue of being employed to render his services who makes huge money, who is a major partaker in the glory of winning individual and team trophies, is expected to emotionally celebrate one of the most important moments in football can be restricted by man-made laws. The fans, no matter how much passionate we are about the game, can never be as emotionally attached as the players themselves who have an obligation to deliver, to exhibit self-control no matter how positively or negatively touching the outcome of a game is.
This article should not be seen as a malicious attempt by a non-football fan, as I am staunch supporter of Kano Pillars & Manchester United, but the unnecessary scenes of violence and barrage of vitriol comments I have seen and heard in the last few months, made it a point of duty for me to jerk the ever-growing population of football supporters back to reality. No football club is worth losing your life, friends or valuables for. At the end of the day, it's just a game. For the fans, there should only be two objectives: you can either make money legitimately from football or derive happiness by just cheering your team to glory.
Conclusively, football is a unifying tool. We must be very careful not to unconsciously transform this tool from a soothing balm to an ugly monster
Photo Credit: Dreamstime | Kadettmann