Manny Pacquaio and Floyd Mayweather are taking their battle outside the boxing ring!
Ever since Pacquaio stated that his loss in the boxing match against Floyd 'Money' Mayweather was due to a shoulder injury, both parties have taken to social media to throw shade at each other.
Round 1
Mayweather threw the first punch:
Pacquaio followed up with a strong uppercut: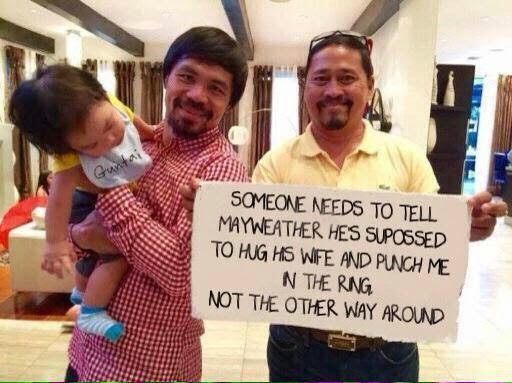 He was making reference to the fact that a few years ago, Mayweather was arrested for physically abusing his baby mama. Also, during the Mayweather match, many critics said Mayweather hugged Pacquaio instead of punching him.
***
So, who do you think won Round 1? We're waiting to see if there will be a round 2 of this shade battle…