For Alima Atta: The Woman Who Made Room For Others to Thrive | Tribute by Onomarie Uriri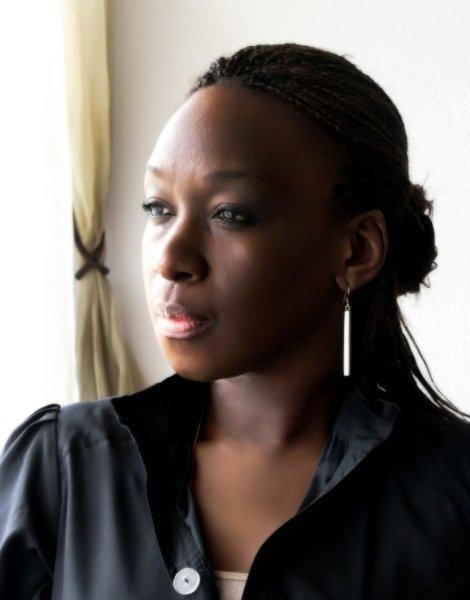 "You write pretty well. But why do you want to do PR?"
"I really don't know anything about PR, but I read Temi Ogunsanya's column in This Day every Sunday, and I think it's something I can do."
"Okay. Give me one good reason why I should employ you?"
"I don't have any reason. If you think I can do the job, employ me. If you think I can't do it, don't employ me."
This was me, during an interview for a potential job in April 2007. I had just finished writing an article that would prove whether or not I had the pre-requisite writing skills to work in a PR agency. Prior to that, I'd never done any formal job interview. My stint as a Marketing Executive at Clear Essence Cosmetics wasn't preluded by anything formal, and I hadn't yet learned that being as tactless honest as I was at the job interview was a no-no. Even though I was feeling slightly queasy, and a lot nervous, I was the picture of absolute confidence; big smile in place, in my grey satin blouse and grey, tweed pencil skirt, which I'd purchased second-hand, a few days earlier at Yaba market.
I left that interview feeling very cool with myself. It never occurred to me that not knowing anything about a job you want, is the first step towards NOT getting it. No one ever told me that answering interview questions in such a flippant albeit honest manner was a sure-fire way to miss out on getting employed. What did I know? I was still wet behind the ears, having just graduated from university about six months before.
It wasn't until I got home, and spoke to my mum, that I realized the folly of my behaviour. Feeling dampened beyond belief, I was certain I had lost the job opportunity; that is until I received a call a few days later.
"Hello I'd like to speak to Francesca."
"This is Francesca, who is speaking please?"
"This is Alima Atta from Sesema PR."
Stunned silence… And then I began to literally shake with a mixture of nervousness and excitement.
The rest of that conversation remains a blur in my head till this day. But I got the job. I do recall Alima saying she had interviewed several other more experienced people but felt I was the best fit for the job.
Best fit for the job? Really?
That was Alima Atta for you – instinctive, creative and deeply unconventional. She never judged with the parameters others would use. She charted her own course. I hadn't done PR before, I hadn't even done NYSC at that point, and still she gave me my first real job. I had a monthly salary, I had health insurance, heck, I even had to remit monthly tax contributions. How's that for a "proper" job? She opened the doors for me to step into a world that has truly become a perfect fit for me. Everything I am today professionally, everything I've learned in PR, every skill that I have improved on, has its beginnings with Alima. And I don't say that lightly.
Of course it wasn't always easy, learning to be a properly skilled PR person. It was difficult, with a lot of hard work, and occasional tears thrown in. Anyone who has worked with Alima will tell you that she was a perfectionist; she drove others as hard as she drove herself. I remember writing my first press release for KIND, I laugh now remembering how horrible it was. Alima made me write 9 or 10 drafts before she accepted that it was good to go. But as hard a task master as she was, Alima was also immensely kind and compassionate.
On one occasion, I remember working late, trying desperately hard to put together a budget for a client event. I was struggling, and the whole excel sheet looked like the scribbling of a kindergarten child. It was awful. I'm not sure whether or not she knew I was having a hard time; but Alima showed up, right beside my desk, pulled up a chair, and literally showed me what to do – that included how to use an Excel spread sheet. She didn't yell, didn't give me that scornful look that most employers have mastered, she just did it and moved on.
I'll never forget that incident. Nor will I forget my various first times with her. My first pitch, my first event, my first product launch, the first proposal that I wrote, the list is endless. Alima supported me immensely – and sometimes, she did that by throwing me in the deep end, but she always stood around to make sure I didn't drown.  She had a very no-nonsense approach that was sometimes overwhelming.
"I am not here to Molly-cuddle anyone!" she would often say to my colleagues and I. But even that, was done in good faith, because she often said that she was building a business that would outlive her. Did she see something others didn't?
Over the years, Alima was a real and constant source of inspiration, and support, even until very recently when my father passed in January. She was always a phone call, or an email away. It's been about 10 days since Alima passed, after a very brave battle with cancer, and I find it hard and somewhat surreal to accept that she's passed. But I am happy that she's in a better place, away from the pain. Indeed, she has left behind a legacy that cannot be erased, ignored or replaced. She was an inspiring boss and mentor, a fantastic human being, and a phenomenal woman.
Sun re o Alima. You fought the good fight. Viva!