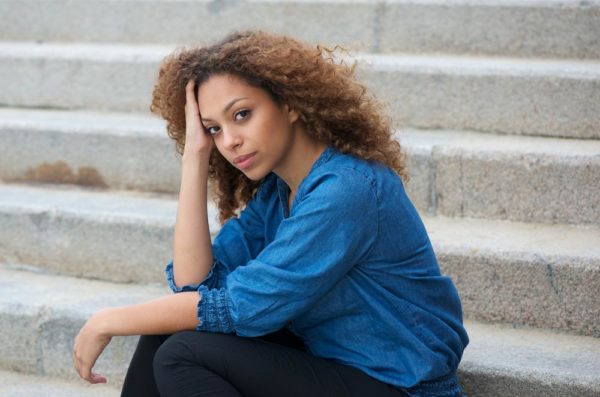 Aunty Bella is our  agony aunt column on BellaNaija. We launched this column in the early days of BN and periodically feature issues sent in by BN readers. We hope the BN family can offer insightful advice as well.
***
Dear Aunty Bella,
I trust you are doing well. I am a long time reader of your website and I'm hoping your readers can provide me with some good advice.
Let me give you a brief background about myself. I grew up in Nigeria but I have lived in Maryland, US since 1993.
I am a married mother of 3 kids ages 15, 11 and 2. I recently turned 40 and was so depressed because I realized that I have not formed any relationships outside of my immediate family. In fact, I have no social life; I get no invitations to children's birthdays, weddings and any other events.
This has led me on a very depressive path that I can barely get out of bed to take care of my kids; l can barely function at work. My husband constantly lets me know that it is not the end of the world that I can still turn things around (he's not very social, so this doesn't help our social life). I have tried to make friends but people are just not attracted to me wherever I go.
My life feels so empty because I feel life should be more than just working and staying home all weekend. I also feel that things can be easier in life if you know the right people. In addition, when I see others with friends I get jealous and envious which I know is not right. This has made me very sad to the point of being suicidal but I just can't when I think of my kids.
Hope to see the advice from your readers.
Photo Credit: Dreamstime | Mimagephotography