BellaNaija presents "Celebrating You! Class of 2015" We called for submissions of graduating students who had excelled in their course of study. We acknowledge the fact that everyone who has graduated this year is a winner. We, therefore, want to celebrate people who have gone over and above the norm. People who have gotten meritorious distinctions and awards from their institution of study. We hope that you are inspired and we look forward to receiving more entries.
***
Growing up, Oluwadamilola Adisa always wanted to become an architect! So it is with immense delight that BellaNaija shares the fantastic story of a young lady, who not only achieved her goals, but did it with flying colours. Graduating with first class degree in Architecture at Covenant University, Oluwadamilola was also the best in her class, and the School of Environmental Sciences. She draws a lot of strength from her faith; and with the support of family, she has overcome obstacles to fulfil her dreams. "My family members especially my senior sister are my biggest encouragers. My senior sister had no doubts about the fact that I'd be the best in my class."
Oluwadamilola is a young lady who has always set her sights on the top, and has worked towards it. She recalls having a conversation with her dad while she was in secondary school where he said he was sure she was going to excel at University. "I jokingly replied that if there was anything more than 5 point I was going to get it."
Whoa! That spirit of excellence, at such an early stage, is simply amazing! We hope you are inspired by her story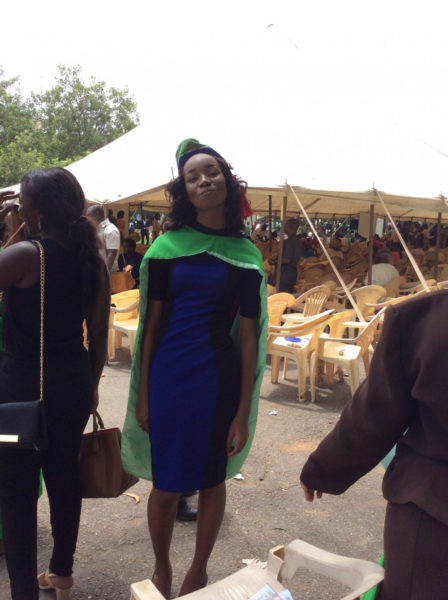 ***
My Love For Architecture
I sort of grew up around Architecture. When I was much younger, my junior sister and I used to make paper cities complete with houses, cars and even people. I gained admission into Covenant University to study Architecture in 2011.
Grades & University Life
In 200 level, I realized that I had the highest CGPA in my class and my goal changed from just graduating with a first class to being the best in my class and I started working towards this goal.
I decided to take a meticulous approach to note taking and attendance. I ensured that I took down notes in every lecture, whether there were lecture notes or not. I enjoyed taking notes and I became very creative with special bullet points to indicate aspects of the note I was to take note of or read more on and so on. This made it so much easier for me to study for exams.
I came across this Bible verse (Proverbs 4:18) and it hit me that my result could get increasingly better every semester. I committed this to God and in every semester, excepting one, I indeed experienced the manifestation of this Bible truth in my academics even when it didn't seem like it could be possible.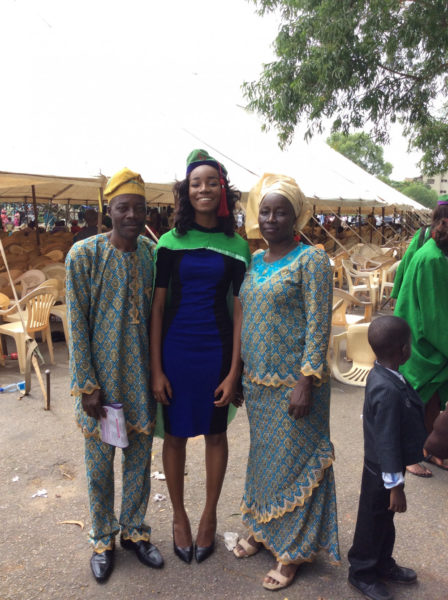 The Challenges of Design Studio
In 200 level when I took the course Design Studio for the first time, I found it a bit difficult. Towards the Christmas break I realized that I had no approved floor plan yet. My studio supervisor threatened to call my father and tell him that I was unserious. I had to consciously face my design studio, which is the most important course for Architecture Students. I was able to consciously approach my design and excel that semester. I improved in design studio and it became interesting and I had more fun designing especially in my final semester when we were required to draw overnight in studio in order to finish our design work. Those nights were sleepless, stressful but fun.
Joining the Technical Crew & Its Effect on My GPA
My university experience was amazing. During a service at the chapel, I noticed some students operating some video cameras during a chapel service and from that moment I knew that I was going to join that service unit: The Covenant University Technical Crew. I believe that was one of the best decisions that I made. I learnt so much from the unit, I met awesome people and my relationship with God grew
Architecture is a very demanding course to study and Technical Crew became demanding as I became more active in the unit. I became an executive in the service unit in 300 level 2nd Semester and that brought more responsibilities. That semester was the only semester my result fell below expectation and I had some doubts about the coming session.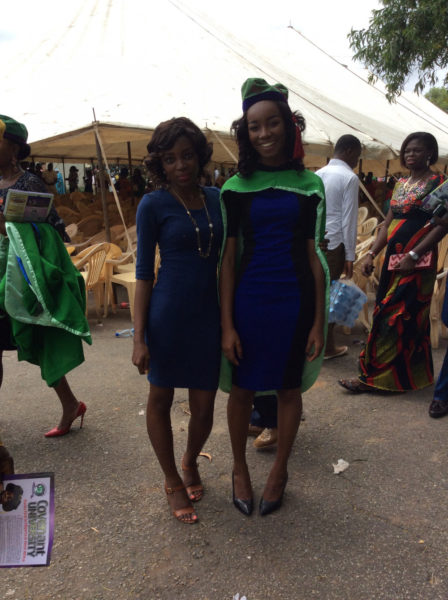 I was going to have Design Studio and the final year dissertation… in addition to the general responsibilities I had in my service unit. Along with the new responsibilities in the Tech week 2015 committee, it looked like a really daunting feat. However, God led me to Habakkuk 3:19 and I was encouraged that whatever the responsibilities ahead may be, with God, I was more than equipped to handle it all.
I evaluated some things that I had done wrong that might have caused me to have the result I got. I made some plans to do better and avoid making the same mistakes I made that semester in the coming session.
Finishing Strong
My final semester in school was the hardest. It was the most important one and the most tiring one. I was sitting on my bed in the hostel and I looked at a poster with Bible verses that I had made and placed on my wall, and it was almost like I was seeing the verse Isaiah 41:10 for the first time. Before this, I felt that I was not performing optimally academically and I was not going to finish as the best in my class, but God sent that word and various friends to encourage me to press on and keep believing.
About 3 weeks to Convocation, I was called by my Head of Department that I had no result in one of my courses and I was told to come to school. At that moment, I was worried and I thought about the various things that could have happened. I went to school and my scores were found. I thank God; I was able to get the issue rectified.
Finally the convocation list came out and my name was listed under First Class Category in Architecture, I was happy! I was going to get a handshake from Bishop David Oyedepo! At school during the Convocation Week, I was told that I was the best in my course and in the School of Environmental Sciences! I didn't know how to react; it seemed almost unreal to me. God did more than I expected and I am really grateful!
Word on Marble
My commencement story is a story of God's faithfulness, love, mercy and grace. My advice to students is that God can do even more for you. Whatever it may be that you desire to accomplish, trust God and work actively at it. You are capable of accomplishing that very thing you desire. In the words of Bishop David Oyedepo, "Your future is at the mercy of your personal engagement and your relationship with God."
Congratulations to Damilola Adisa from all of us at BellaNaija
_________________________________________________________________________
If you want to be part of this inspiring and amazing feature or if you know someone who is part of the Class of 2015 who should be featured here, please send an email to features(at)bellanaija(dot)com. We look forward to reading from you and sharing your academic excellence.