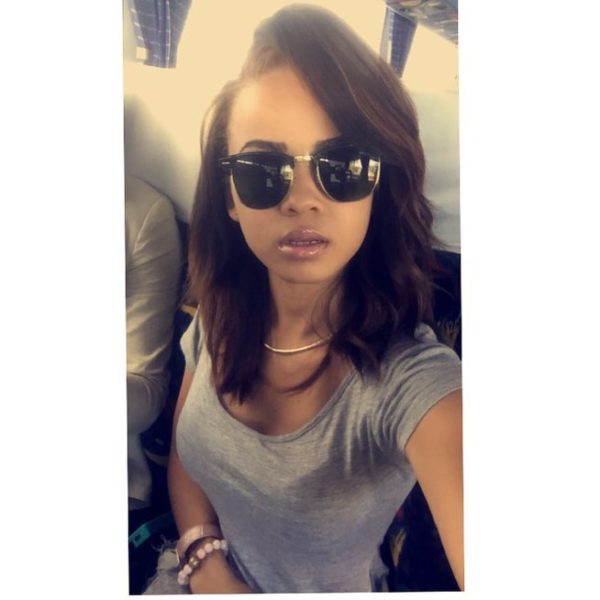 Guess who is back from Durban and ready to give you a recap of all the fun filled activities we got up to? It's Stephanie Eze in the house!
On Wednesday, July 15th, I embarked on the journey to the beautiful city of Durban courtesy of South African Tourism (SAT). During the flight, I was surrounded by great company – top media personalities in Nigeria – and we soon became friends.
When we arrived in Durban on Thursday morning, we checked into the beautiful Southern Sun water front hotel and before long, we were out and and about partaking in the exciting activities SAT planned for us.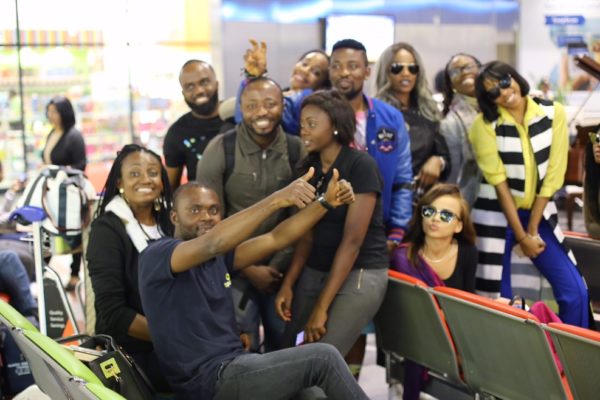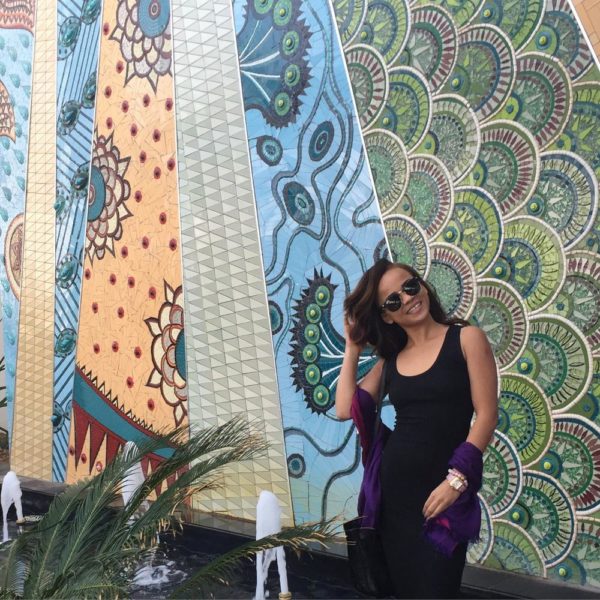 Welcome lunch was served right at the water front! We had a set menu and being a picky eater I picked out the simplest option I could find on the menu.
The next day, Mohammed (our travel guide) called me – reminding me that we all had to be down in the lobby in the next hour. After getting myself together I joined the group downstairs and was more than ready to explore Durban.
Today (Friday) was the day I was most looking forward to, as we were going bungee jumping!
After mentally convincing ourselves that we weren't going to die (and confirming from the bungee jumping officials) that no one had lost their life here, we were ready to jump! We geared up and took pictures (while still talking ourselves into doing it). We climbed to the top of the stadium (it was freezing and it was a total of almost 300 stairs) but we made it! The first 3 seconds of the jump were the hardest, I literally thought I was free falling (somewhere in-between screams, I had time to think).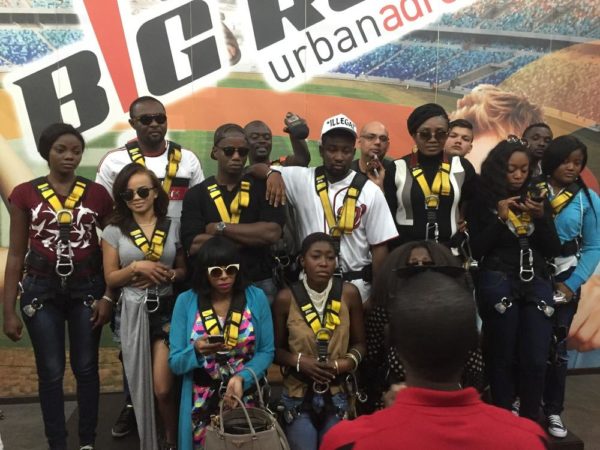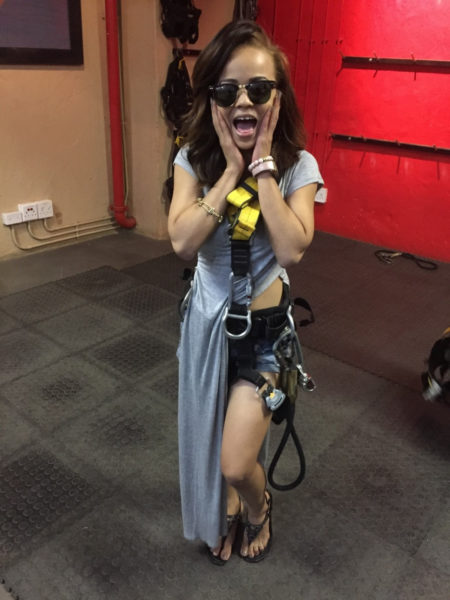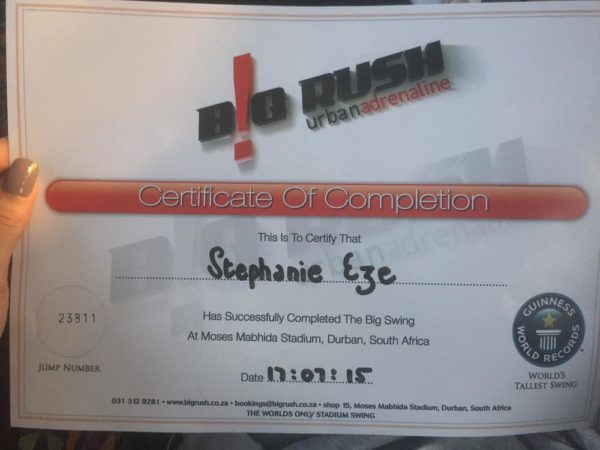 After such an adrenaline filled day, we were so ready for the MAMA pre-party, but not before we were treated to a lovely dinner at the rotating restaurant (yes! The restaurant was actually rotating.) How can I forget to add that we arrived in pure style courtesy of SAT? Our limo ride to and from the club might just have been as fun as the club itself.
We also explored the night scene on the popular Florida Road. I had a blast!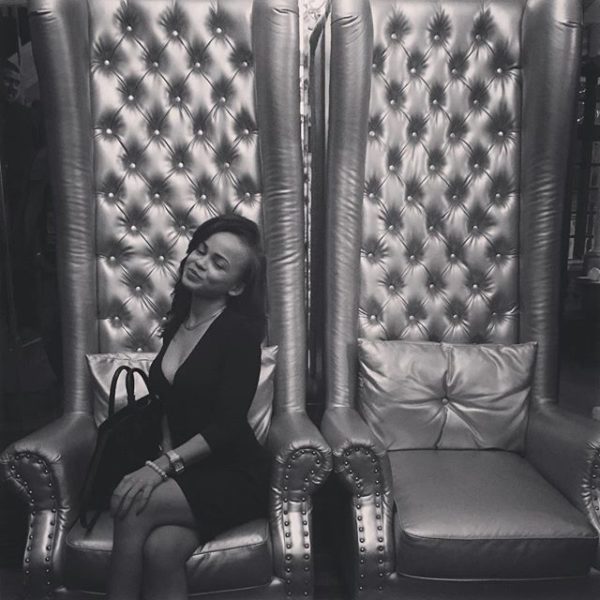 Of course you know we had to go shopping! The Victoria Street Market was so much fun to visit. There were lots of eclectic clothing, accessories and more to choose from.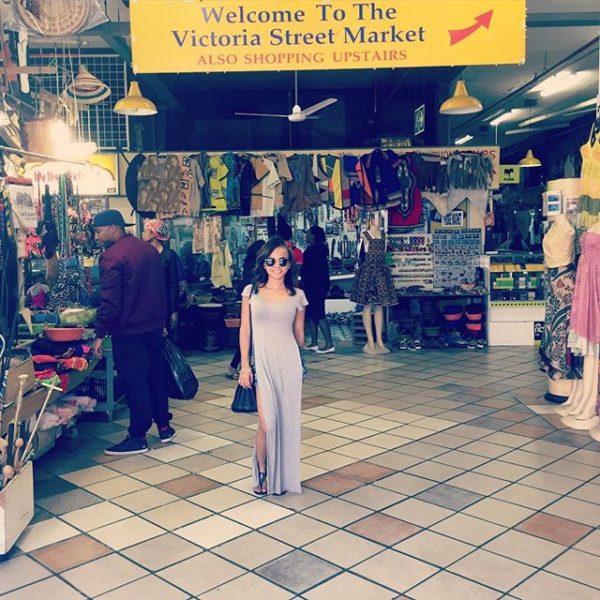 After an activity-filled Friday, we thought we would get some time to kick our feet up before the main show, but we had no complaints when we'd have a chance to rest before the main show; it wasn't to be. However, there were no complaints from us when we were told it was going to be a visit to Ushaka Marine World. As we walked out of the door, we were stopped by the Absolut Vodka representatives in SA who gave us gifts courtesy of Absolut. So awesome!
Unfortunately I couldn't take part in the snorkelling (I hear they were literally an arm's length away from sharks). Stephanie had to keep her hair on fleek for the main show, which was just a few hours away (haha). I did, however, get a chance to watch the Zulu dancers do their thing (they are the most talented set of dancers I have ever seen).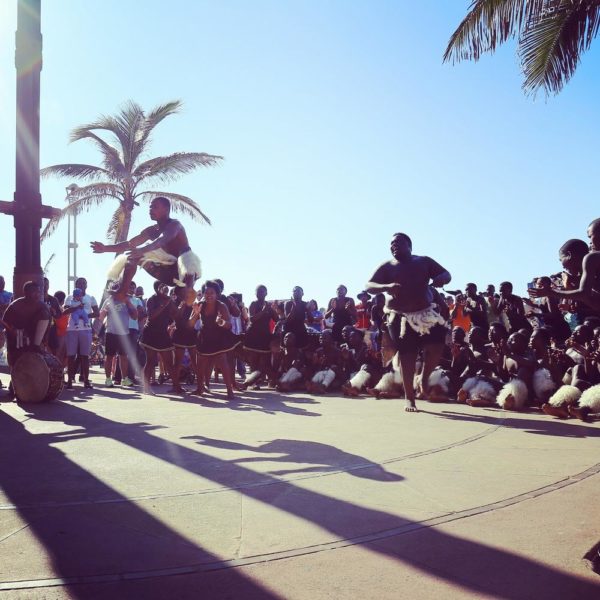 And finally, it was show time! The 2015 MTV Africa Music Awards.
I quickly slipped into my outfit from Pin&Lace which luckily, I had gotten steamed earlier in the day. We made it to the venue right on time and got straight to work! It was a new experience for me, everything went by faster than I had imagined, cameras moving from one person to the next in split seconds. I loved it! (I wish I had gotten a picture with Jhene Aiko) partly to see if I can finally say I am taller than someone (haha).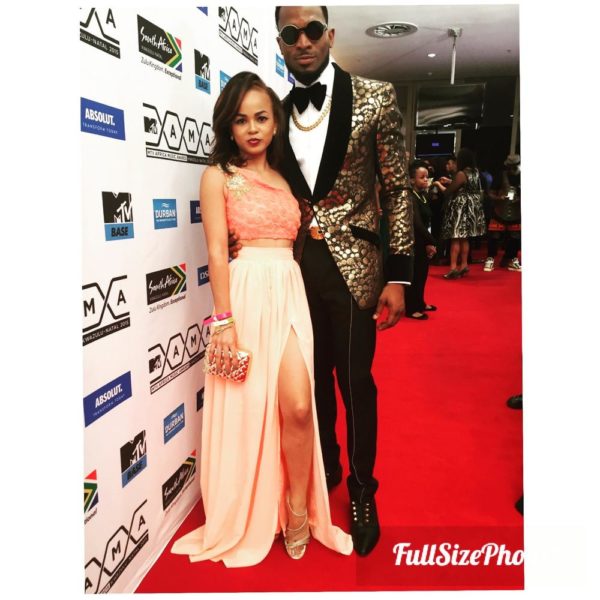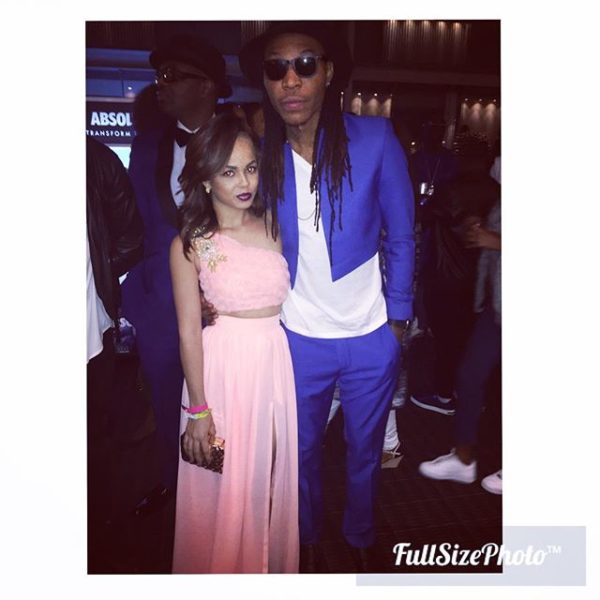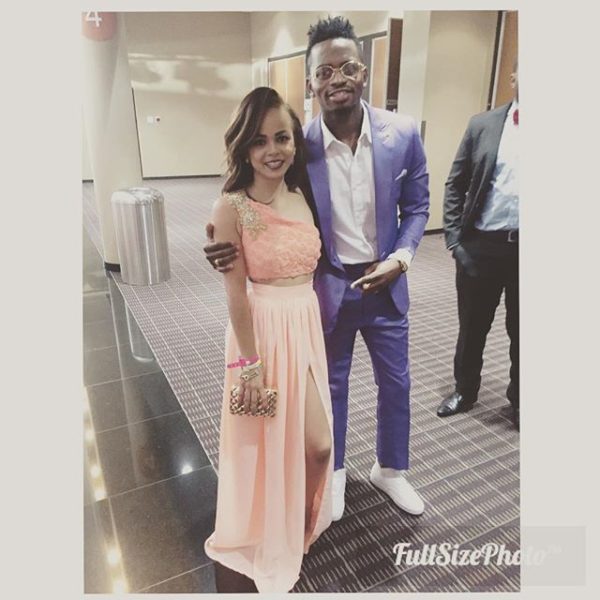 Of course I took selfies with all of your favourite stars.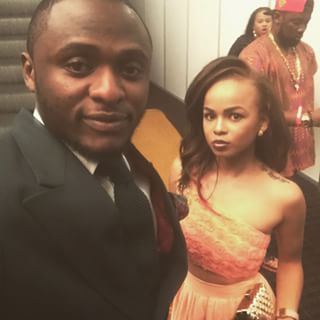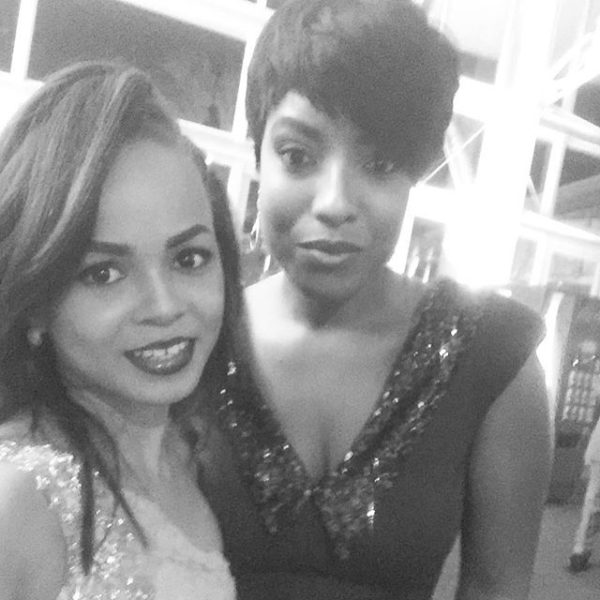 We got into the main hall and I was blown away! The production was superb. From lighting to sound to organization, I'd definitely give them an A+ 🙂 It was a magical, unforgettable night, and I would do it all over again if I had the chance.
Sunday snuck up on us, and we had barely squeezed in about 3 hours of sleep but it was time to tick another activity off our list: Boat ride.
Everyone had had a great time on the fun ride. We had all gotten to know each other and some friendships had emerged. We played all types of Nigerian songs, danced and sang along. We were also surprised that Nigerian food was served. This was the highlight for me.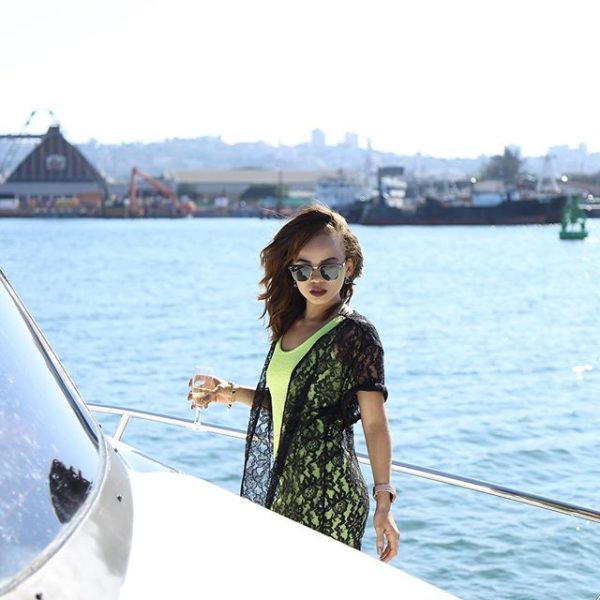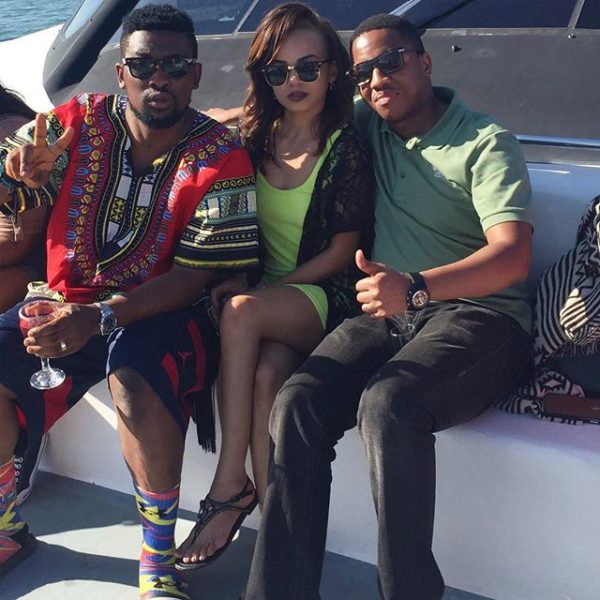 When we got back to shore, a few of us stuck around with the SAT reps and we were taken to a place I kept calling South African Elegushi.  We ate some more and got to know each other on a more personal level. We also met some locals, danced to their music.
I can speak for the group when I say we wanted extra days in Durban.
Generally I had a fantastic trip; the hospitality SAT gave to each of us was more than we could have asked for.
I'm definitely looking forward to visiting South Africa again.
Stay tuned for more of my globetrotting adventures coming soon!
XO
Stephanie