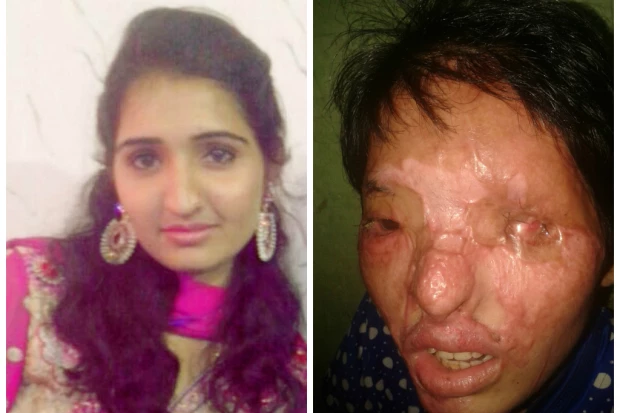 Growing up, we would watch various news reports on Newsline with Frank Olize. Some of these reports were happy, while some were immensely sad. We vividly remember watching numerous reports on women doused with acid by their boyfriends or husbands. Many were left scarred for life.
Years later, acid attacks against women still occur in Nigeria and countries around the world such as India.
An Indian woman named Reshma is raising major awareness on the issue. Reshma who is from Mumbai in India was attacked her by her brother-in-law and other men. She was allegedly doused with sulphuric acid and as a result of this attack, her left eye is gone and her face is severely disfigured.
She is now bravely facing the world via a YouTube series called "Beauty Tips by Reshma."
You can watch the video below and support her fundraising campaign – HERE