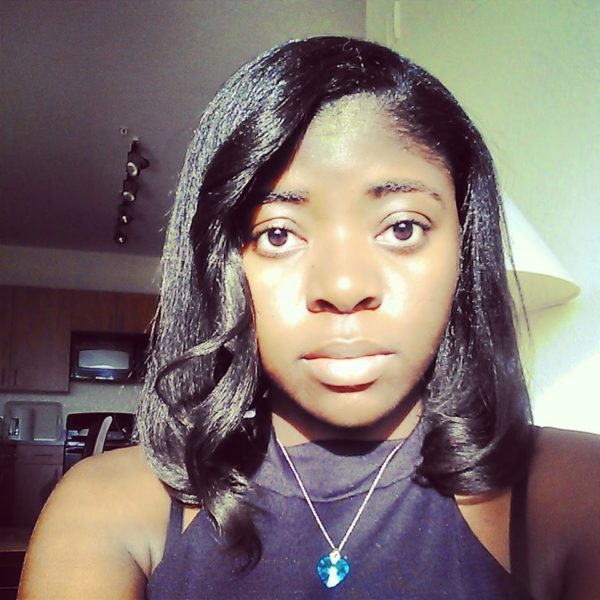 I was walking through one of the major grocery stores the other day and I happened upon some blueberries.
Blueberries.
Yes, not such a big deal, but I have come to appreciate certain things since I moved back to Nigeria. Things that I took for granted have become sought after items. Highly sought after. Every chef is on the look out for these items and they are gone the same day they are stocked. Red food coloring is one of these items. I guess everybody just loves red velvet cake.
After scouring Lagos for months when I got back, I walked into a grocery store and there it was. I grabbed all the red food coloring on that shelf. Not taking any chances.
But this is not about red food coloring. This is about blueberries.
So, back to the scene at the store, I looked at that aisle where strawberries are often piled high and I saw the beautiful dark blue berries just chilling there.
I grabbed 4 packs.
Yes. It just got real Lagos Chefs. I will totally keep emptying shelves of sought after items.
So I got home, and of course I made whole wheat blueberry muffins. It turned out so yummy and I would love to share the recipe with you. I think they are in season, so you would not have to worry about crazy people going around emptying shelves.
You'll need:
1 cup Whole wheat flour
1 cup All purpose flour
2 tablespoons Brown Sugar
2 teaspoons Cinnamon
1 cup of Buttermilk (Milk and a teaspoon of white vinegar)
1 teaspoon Baking Powder
1 teaspoon Baking Soda (Substitute with 2 taps of baking powder when unavailable)
1 whole egg or two egg whites
¼ cup Honey
¼ cupVegetable oil
Salt
Blueberries (As many as you want, but don't over do it)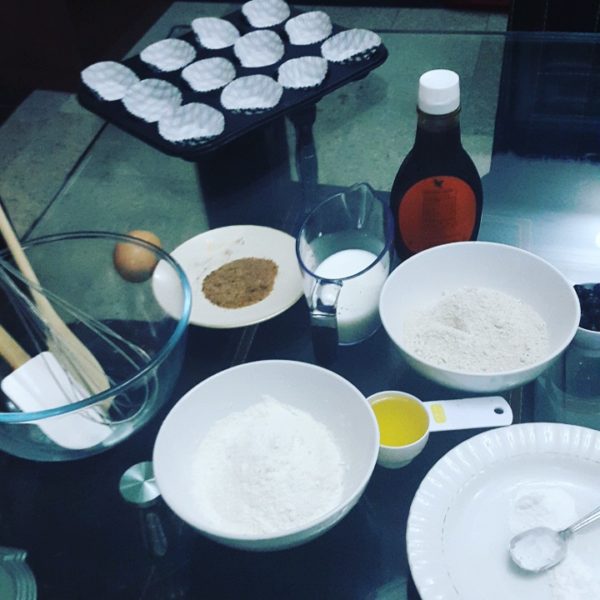 How To
Pre-heat your oven to 200 degrees Celsius.
Bring out your Muffin pan and line it with baking sheets.
In a bowl, mix your dry ingredients (flour, baking powder, salt) and set aside.
In another bowl, whisk together eggs, vegetable oil, milk and honey.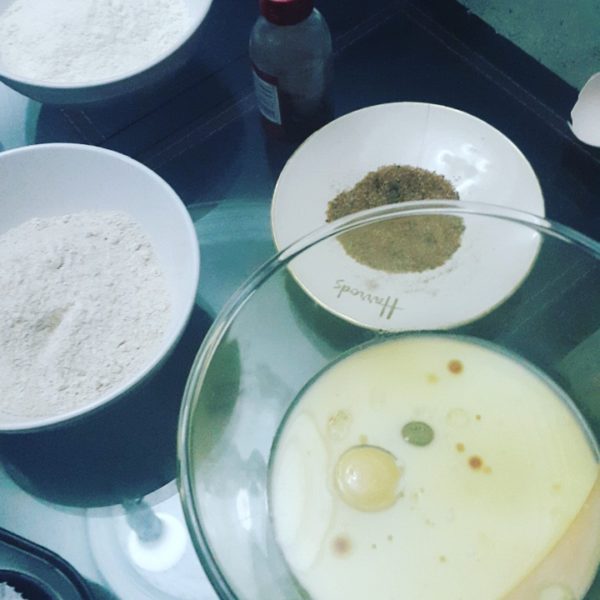 Stir in dry ingredients till it is fully incorporated and lumpy.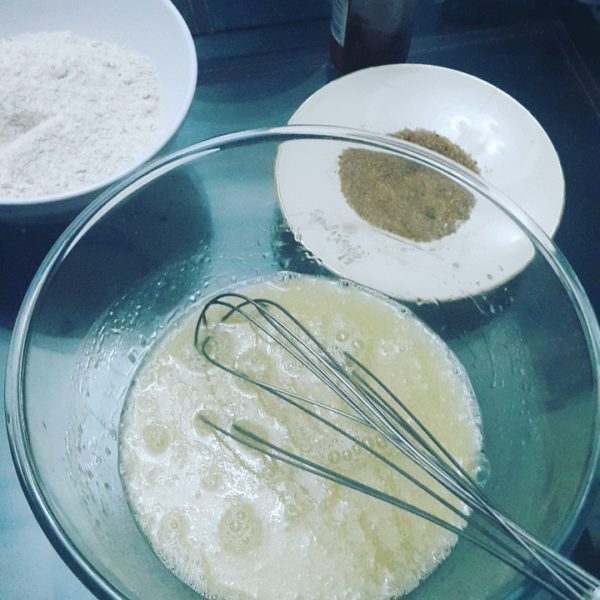 Fold in your blueberries gently so you don't crush them.
Scoop your blueberry batter into your muffin pan (fill each liner to the brim).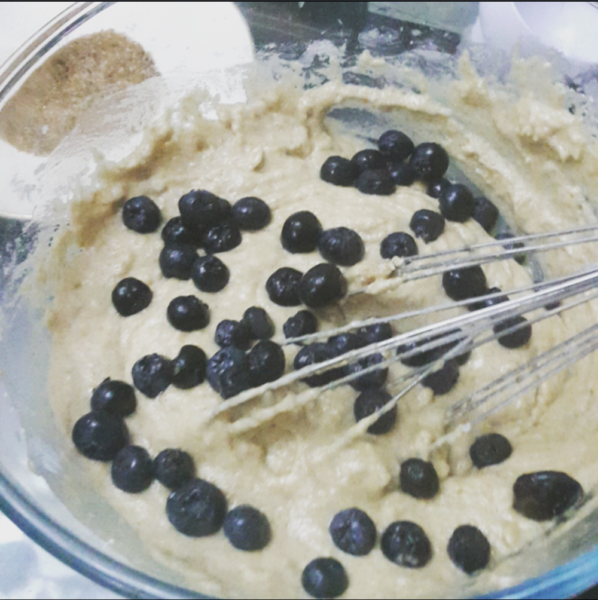 Mix brown sugar and cinnamon together. Sprinkle it over each muffin liner.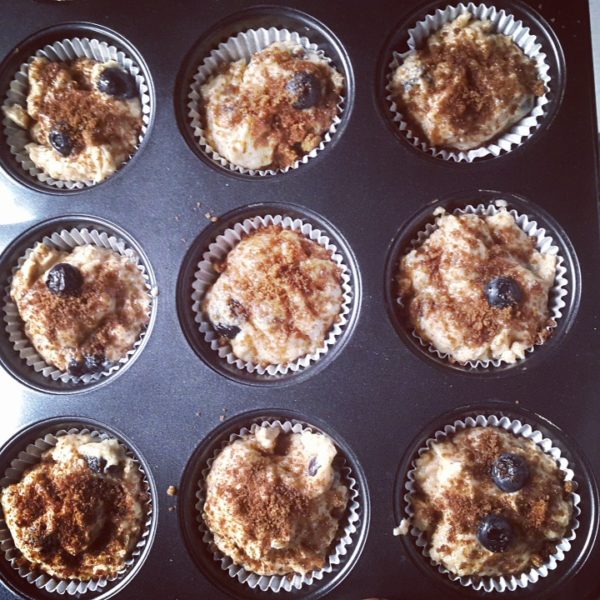 Bake for 15 minutes.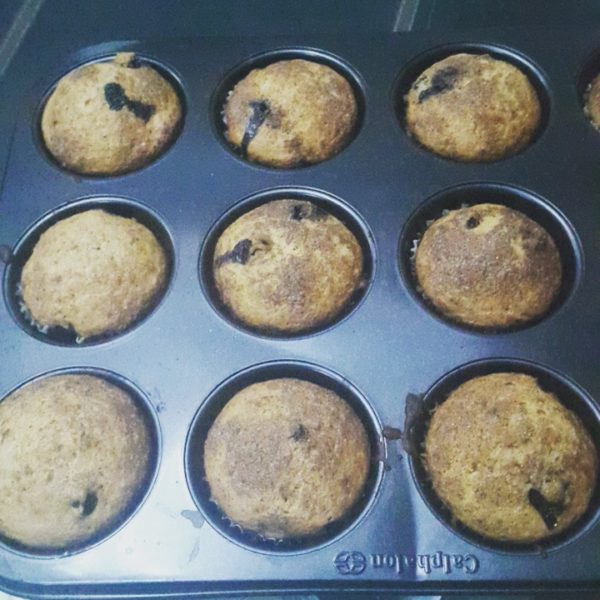 There you have it – healthy and delicious whole wheat blueberry muffins.
I hope you try it. It's super easy and guilt free. As long as you don't eat it with ice cream like I did.