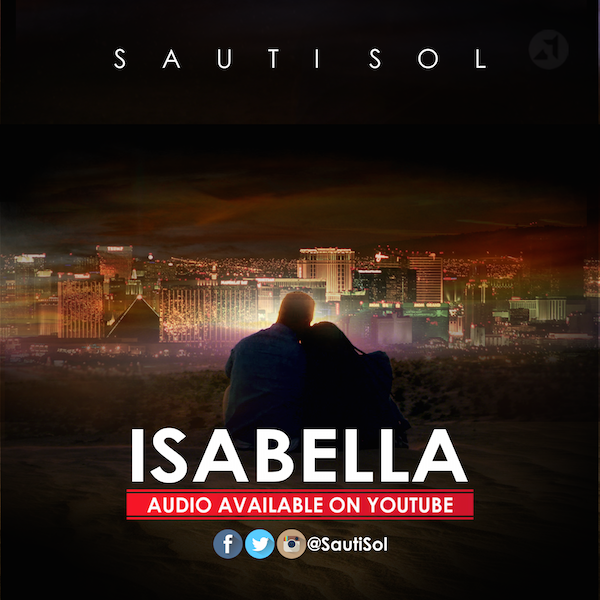 They made headlines when they danced with Obama during his recent visit to Kenya, now award-winning Kenyan group – Sauti Sol has released "Isabella", the sixth single off their upcoming third album: Live & Die in Afrika, set for release in 2015.
The acoustic ballad truly represents Sauti Sol's soulful side and prowess in crafting songs. The lyrics and storyline of the song flaunt a vagabond and youthful love, which knows no age, race or religion.
Sauti Sol's team gave us the scoop on the music video for "Isabella"! The video will be released in September. It was shot in Las Vegas by director Stevie Rodriguez and is centered around two love interests. The video will include scenes from Sauti Sol's 2015 concert at the iconic Hard Rock Café in Las Vegas, USA.
"Isabella" was written and produced by Sauti Sol.