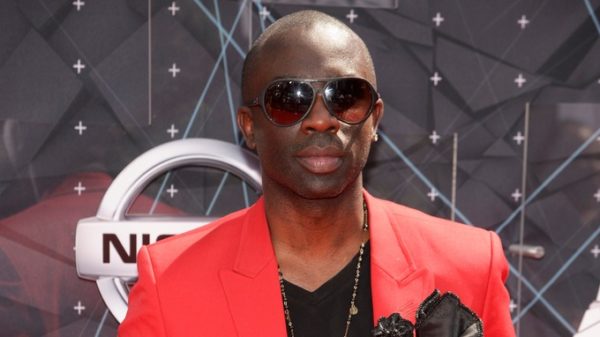 Sam Sarpong, a British-Ghanaian actor known popularly for his role as a co-host of MTV's Yo Mamma committed suicide on Monday, according to E! News.
His agent released the following statement;
It is with great sadness that the family of Samuel "Sam" Sarpong, Jr. must share the news that Sam has passed away. The circumstances surrounding his death are currently under investigation and no additional details are known at this time. Information about final arrangements will be forthcoming. The family appreciates the thoughts prayers and other expressions of sympathy, and request their privacy be respected at this extremely difficult time. Samuel Sarpong Jr. is survived by his father Samuel Sarpong Sr., and his sister June Sarpong. Samuel Sarpong Jr. was 40 years old.
The 40-year-old star, who played a lead role in Omoni Oboli's 2010 movie 'Anchor Baby', reportedly jumped off a bridge in Pasadena, California.
Omoni Oboli expressed her grief on social media saying "Have mercy Lord!!! I have been balling my eyes out for the last hour! I can't deal with this! God knows I can't! My husband in the movie 'Anchor Baby' gone like that! I have never met a more positive guy in my whole life! He's the most genuine, God fearing, lovable character you'll ever meet. What is in this life now?  all the hustle! Over! Just like that! I'm MISERABLE! God speed fam! Rest in the bosom of The Lord!"
His Yo Mamma pal Wilmer Valderrama also took to Instagram to express his grief "I am so sad & so confused.. Sam did it all, believed in dreaming bigger than anyone around him.. We made memories together that will last us forever, thank you for sharing your talent with me and the world.. You were a light everywhere you went and I couldn't be more proud of the journey you traveled.. You just left us too early Sam.. We will miss you and pray for you.. Once again thank you for all those years you dedicated to our show, we couldn't have done it without you! Find your peace my brother! And to everyone in a dark place.. PLEASE, please talk to someone.. Anyone.. Trust me that we WILL listen.. You are not alone, there are so many people that feel the same darkness, let's help one another, let us shine hope on all those that need our understanding!! Reach out to someone and make your first step towards living a life you deserve. My prayers and heart are with family and friends that were blessed to know his beautiful soul #RIPSamSarpong"