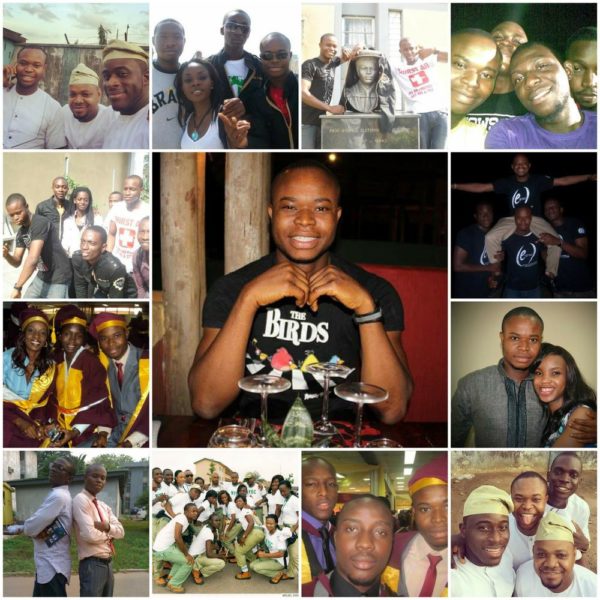 When someone you love passes away, there's a vacuum created by their death. The pain runs deep and the emotions bubble over. Thirty-year old Samson Oladipo Egbedeyi passed away and will be laid to rest today, the 27th of October. 
On this day, that they have to do something no friend should ever have to do, Tomide Makanjuola, Oluwasanmi Ope-Ogungbo and 'Tunde Ademuyiwa have written a tribute to the man they all fondly referred to as "Niggydip"
We pray for fortitude to bear the loss. Please read the tribute below:
***
30 years ago, a legend was born! Samson Oladipo Egbedeyi aka Niggydip. He was the pride of the Egbedeyi clan.
He lived a tremendously vibrant life. He was charming, passionate, ambitious, and the life of the party. Thick dark clouds of sorrow filled our hearts when the surreal news of his death on Monday, broke on Tuesday morning.
Niggydip's wedding next year was meant to be the biggest party ever, bringing all of us back together, but death chose to take him away from us. This keeps the questions coming. How? Why? What happened? What would the world be without Niggydip? These and many other questions flooded the minds of many with no answers, leaving us with pain, grief and the guilt of what we could have done if we knew he would leave so soon. These questions disturb us but Niggydip would not allow it eat us up, so he left with us memories that transcends time.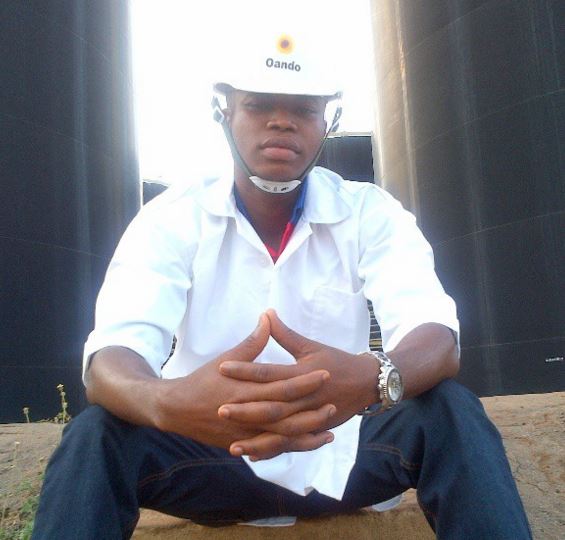 Niggydip had an amiable mien. Back in school at the Faculty of Engineering Unilag, Niggydip had a unique connection to several. He did not care how "cool" we were, how smart or not we were, what we had or did not have. He was the loved in every clique.
Niggydip taught us, inspired us, saved us, loved us, listened to us, defended us, protected us and made us laugh. Dipo wasn't a clown, but he knew exactly what to say, what to do to get people out of their misery.
Dipo had his stories. We called them dodo. Dodo because they were just so improbable that we sometimes can't help but doubt them. At the same time, we knew that if there's one person in the whole world that can be the subject of those stories, it's Niggydip.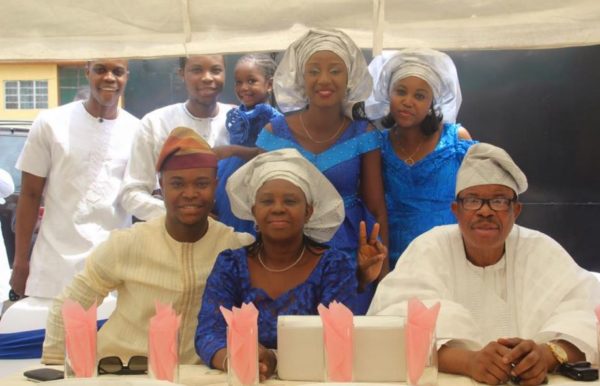 Niggydip had an extraordinary capacity to care for others. Niggydip is that guy that while stuck in traffic, notices a danfo filled with sad looking faces, calls a boy hawking gala, and buys gala for all the passengers. He is the guy whose phone got snatched in traffic, jumps out of the car, runs after the thief, and starts shouting "Egbon e ma binu", he hails the guy until he got his phone back.
He is the guy who when asked for direction, allowed strangers in his car, drove them to the event they were heading to, and partied with them. In Lagos! He is the guy one meets once, and one never forgets. You can hardly find Niggydip sad. We all have our low moments but he never showed his. I guess he was just too busy helping others fix theirs.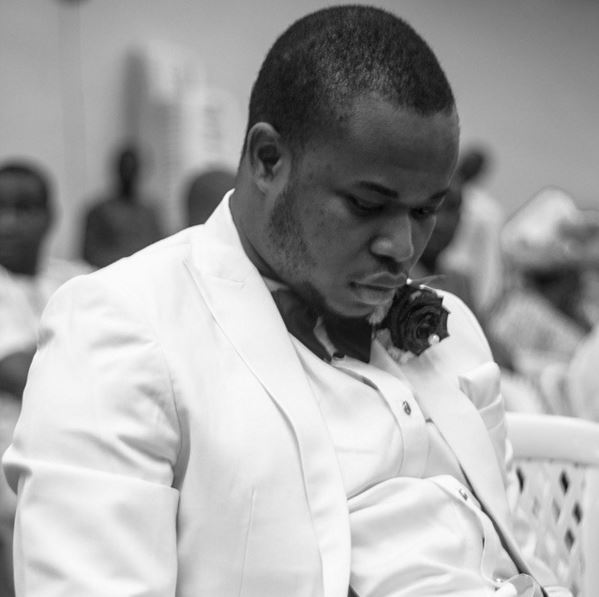 His drive powered by his impeccable confidence was next to none. It is amazing how he could be so confident without being cocky. He saw opportunities everywhere. Unlike most of us, he went after them. Niggydip is the person that showed up at an interview he was not even shortlisted for, and leaves with the job in his pocket. He was very successful, I mean very successful. He had an amazing career at Oando. At work, he was such a performer. Doubled well as a team leader and team player, he made work fun.
He is the guy that showed up at a company end-of-the-year-event in a complete Iron Man costume.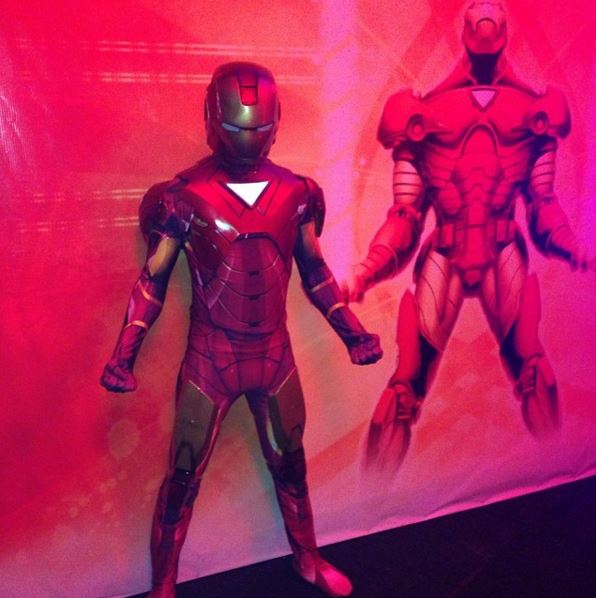 And he upped the ante the year after showing up as Fela Anikulapo Kuti, complete with the dancers and the saxophone.
Niggydip was the guy with the world at his feet, who at 30, was already a legend.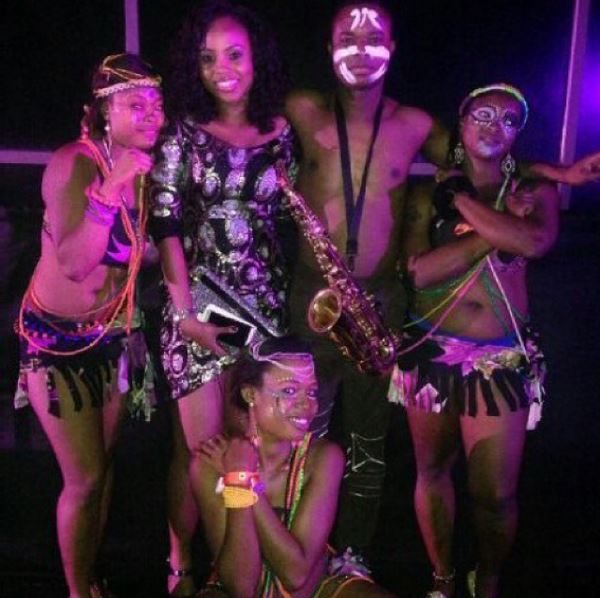 We can't even claim to comprehend what his family is going through right now. We watched Niggydip's dad gently rub his hands on his pictures. It was heart breaking. Praz (Funsho) has somehow managed to keep it together, but only on the surface. Dayo has consoled some of us, when we could not keep the tears from flowing. Keji, your only sister, must be devastated. We shared Niggydip's stories with his mom. For a moment, her spirit appeared lifted. Our thoughts are with Seye. We know Niggydip loved her. We pray that somehow, God grants his family the fortitude to bear this loss and the strength to move on.
We will continue to talk about Niggydip for the rest of our lives. Niggydip achieved in 30 years, what most will not in 80. Because of that, we celebrate his life. Even as we celebrate, we mourn for today, for a year, for as long as it takes. We also know Niggydip is looking down from heaven, with a smile on his face, willing us to focus on being the best representation of ourselves and move on. So we will try, as we continue to share his stories, and as we continue to be inspired by them.
Heaven has called upon you Oladipo Samson Egbedeyi, leaving so many words left to say. Now it is too late, for your time has come, words unspoken; we are sure everybody has some. Regrets and wishes are probably there too, but lasting forever are memories of you. However, henceforth we shall choose to speak of you in present tense as you remain forever in our hearts.
Forever in our hearts is not just a cliché for us. It is a creed we know everyone who ever knew him will keep.