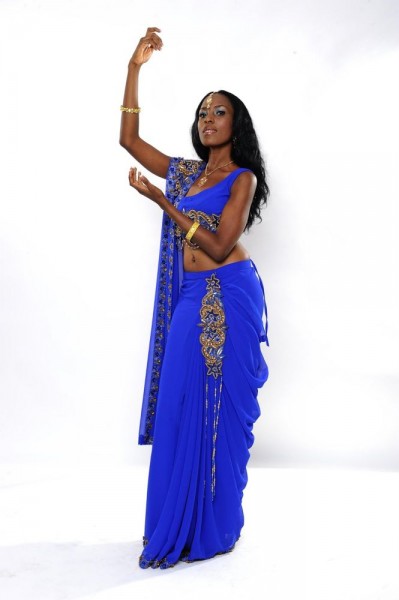 Tell me that thought didn't occur to you, the typically traditional Nigerian you, when you saw pictures of what to over half the population could be described as a mansion. I mean it puts into context what rich is or at least what rich can get you and just as firmly it puts into context what being a woman can be, beyond being someone's woman.
I was walking down a London high street yesterday, when I spotted a black woman wrapped in a long black and white tweed jacket and almost knee- high black boots. Something about her short jerry curled hair reminded me of someone whose storyline sparked angst in my head and I broke out in hives of protest, shooting a sudden question at my companion; "why do women follow a man just to live in another country? Why do young girls follow a man to get phones, hair extensions, clothes, shoes, bags, a diamond engagement ring, cars, accommodation, and placement for jobs… even an identity? Why do they think they can't get it, whatever their "it" is, on their own?"
It's saddening because it says to me that those women don't realize their power. They suffer in the wrangle holds of compromise for lack of self knowledge; exchanging their best lives- the one they can have on their terms- for somebody's season of youthful debauchery at best or mid life crisis at worst. They don't believe they can have it on their own, they don't believe in themselves and the loss of that childlike faith is not worth the glam of the nonexistent fab lane they seek to get on.
What is funny is that the wide gulf will thin out over time between say, a student who gets through school as the "reigning babe" because of a rich man who buys her the "big girl" look and the student who patiently waits and with hard work gets there maybe a decade later at what I would call the right time. By then the former would be living in the shadow of her glory days which only fizzle in and out as the subject of occasional gossip, if anyone cares to remember at all.
One question that has chased women who have attempted to get more back into the shadows of learned helplessness is the lie that you have to choose between the happiness of fulfillment and the happiness of being someone's woman. That there are no other options, you can only eat your cake or eat your cake, you can't cut your cake in half and have one now and the other later.
It is that fear that begets the question; "who will marry me when I pursue my own life and realize my potential?". My answer is, it is likely someone who knows their power as well, someone who deserves you. And not just you as in female but you as you've come to know yourself to be- woman and powerful.
So the real question then isn't "who will marry Linda Ikeji?". The real question is "who will Linda Ikeji marry?"
Sometimes God delays these things to bless other aspects of your life.I'm ready when He's ready! Having said that,who wants to marry me? 🙂

— Linda Ikeji (@lindaikeji) October 17, 2015
Join the conversation in the comments section.