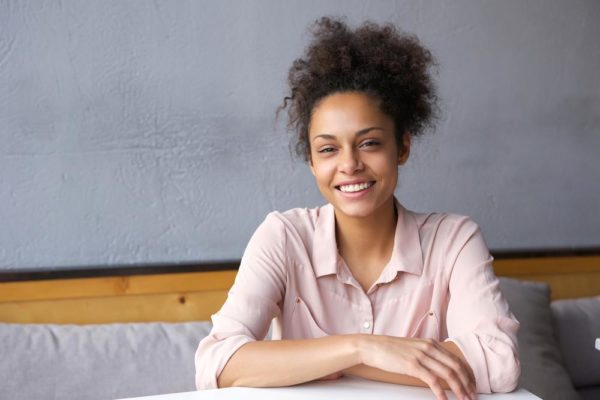 "I desperately need to get this job! I can't be depending on other people all my life".
"I need a car. Any car. I'm tired of having to jump from one bike onto the next. Once done dressing up, I have to ask myself :"can I comfortably climb a bike with this dress, and get to the junction where I'll get 'along'? The money I'm spending on TP sef! Haba. A car is the solution to all of these".
"I need a new phone! One with better camera quality and more space so I can take more selfies!"
"I just need more money- money to help pay my bills and live a relatively comfortable life"
The list goes on and on. And then, you get the job, and after a short while you're saying, "I need a promotion. I need more money. This job isn't paying enough". You get the car and after a while you're thinking "this car isn't befitting of my status. It's an embarrassment to my person. I should sell it and buy a better one". You get the phone and after a while, there are newer ones in the market and you begin to feel "I need to change this phone o. E don tey for my hand".
But really, lack of appreciation goes beyond material possessions and extends to human beings too. You see that person, you like what you see, you get close- you like what's going on, you want that person,  you get the person, you date person, you get tired of the person, you set your eyes someone "better" or you come to your "senses", you ditch the person and/or you both go your separate ways, and you move on, repeating the same cycle over. You ignore the fact that at a certain point in your life, that was all you wanted and lived for.
Still on unappreciating people, recently, I went on twitter and a trending topic up for discussion was "if your ex was a clothing line, what would that clothing line be?" I saw someone write "Primark", another wrote "Chanel" and someone even mentioned "Victoria Secret". The list went on and on until I came across one which the person wrote "bend-down-select". Ah ah! I first laughed hard! You know that kind of laughter that you'll stand up, jump around, hold your stomach and end panting? Yes, that type. But after I was done laughing, it hit me that it probably wasn't a joke and shouldn't be taken lightly. Bend-down? Really?
Ok. So for those of you who do not know what bend-down is, I'll attempt an explanation. These are clothes that have been used and are resold. A better way get a solid explanation is for you to walk into any Nigerian market (make sure clothes are sold in that market) and ask for the "okrika" section. Once you get there, they'll school and tutor you on the different grades of bend-down that exist and you'll understand first-hand what bend-down-select clothes are; because it's only when you get there that you'll understand the saying ,"by their smell, you shall know them!"
Now that's in the bag, I choose to believe the person who wrote bend-down probably meant that in the context of "my ex is just all forms of crap", but it still got me thinking, and which leads to a quick question for all those who agree that their exes fall in the bend-down-select category: does the above description really suit the person?
On a more serious note though, I get the fact that some exes are the absolute worst: liars, cheats, live off you (I'm talking money, drive your car, bills, and more bills), and all the negative things you can think of, but it gets to a point you just gotta let it go. Let bygones to bygones. Despite the fact that some exes were these things and maybe more, you still chose to have them in your life at some point for reasons best known to you.
Yes, some jobs aren't pretty; I agree. They make you feel less of the person you think you are but they've helped put food on the table and taken you out of the "hand to mouth" team.
Some cars cough 100 times and then sweat before they decide to pick up. Some even want their egos massaged so they refuse to move until a couple of people team up to "move the car forward" by pushing it. Maybe these aren't the best of cars and all you really want right now is a car that would obey you and do as you wish. But that car that has a cough, has it served a tiny winy purpose at all?
That ex which you keep insulting is someone you dated, invested resources in- time, money, etc, and probably loved (or maybe liked). Ok. Maybe you didn't love or like this person but you certainly dated the person for a reason (might be a reasonable reason or not).
That car, that job, that phone, that "small money", that relationship, – they met certain needs at different points in time.
You know, when I was much younger, my dad said something to me which really stuck. He said "everything you ever look for and want desperately, someone somewhere in this world has been there, has got it, and has surpassed it". And that's so true! At the very point we've needed certain things, it was more of, "my life wouldn't and can't be better if I don't get this thing", then we get it, and soon enough, we take it up a notch; and we begin to look for something else… something "bigger and better". Then we get "bigger and better" and we begin to wonder where our brains were when we wished for (and even had) anything lower.
So now, can we please agree to agree to be thankful and appreciative of what we've had? Can we not think of those things as "embarrassing and demeaning" anymore because, really, they were answers to our own sincere desperate prayers back then. Can we reflect on the fact that these are things other people wish they had access to right now?  Can we grow up and realise that these people and things once brought love and happiness to our lives and made us happy at certain points, and were probably ALL WE EVER WANTED AND NEEDED?
Photo Credit: Dreamstime | Mimagephotography