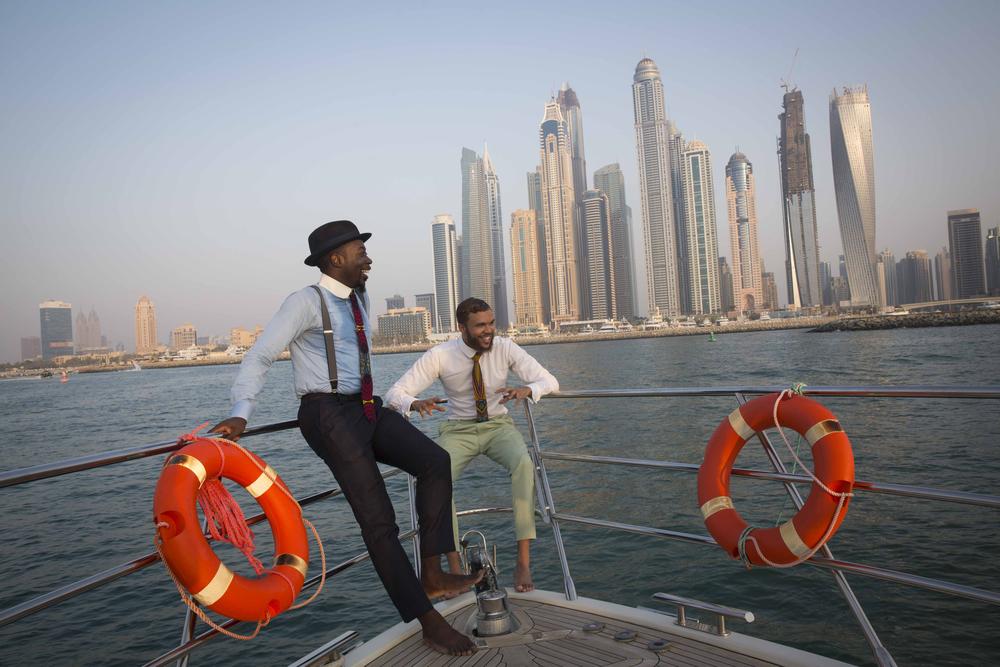 You know how you see most people's holiday photos in Dubai and you know what to expect?
Shopping – check
Boat Cruise – check
Desert Safari – check
Dubai remains on our favourite holiday destinations and Jidenna is not left out as he recently visited the city.
Talented Nigerian-American recording artist Jidenna has hit Dubai, taking the city in "Classic Man" style and swagger.
The rising artist was on top of the world at Burj Khalifa before hitting The Dubai Mall for some of the world's best shopping and heading to the old town for some shopping at the gold souqs and textile souqs.
He was later seen dining at the fine dining African fusion restaurant Kiza and later seeing the sights by yacht.
Want to see more of Jidenna's shopping itinerary – and the best of Dubai? Check it out here.