A big shout out to all my fellow 'Octoberians' in the house. My birthday is on the 25th, and I have so much to be grateful for.
I couldn't help reminiscing about my previous birthdays. As I thought about them, I quickly concluded that the one I celebrated at Olumo Rock is my best so far.
Here are a few facts you should know before I proceed.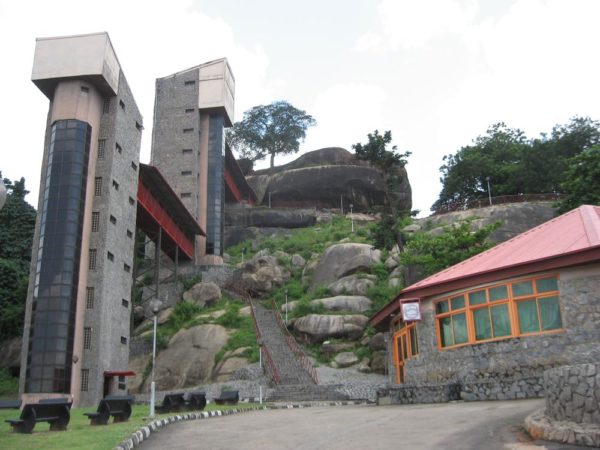 Olumo rock is located in the heart of Abeokuta Town, the capital of Ogun State in Nigeria. If you are in Lagos, this is less than a two hour journey depending on the traffic.
Just like Calabar, Abeokuta has a very good transport system. All you need is to remember the name of the place you are going to. You will find a cab to take you there at an affordable price. Personally we were charged #300 from our place to Olomo rock.
So friends, below are 9 reasons why you should consider celebrating your next birthday at Olumo Rock:
You can give your friends a treat
I am sure that most people are tired of the traditional birthday culture of eating jollof rice, cutting cake, singing a birthday song, and dancing skelewu at your house.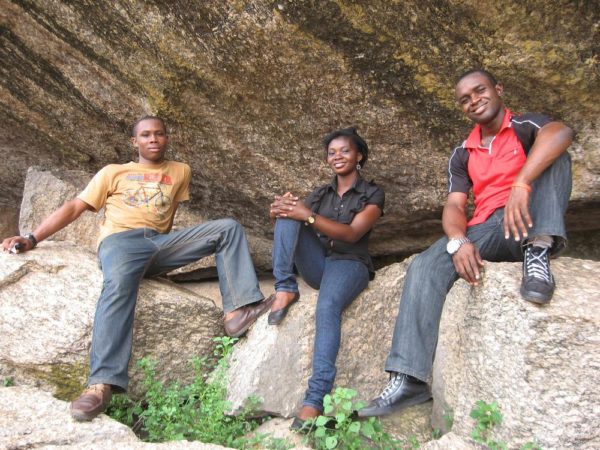 Why not do something different this time and take your friends on a sightseeing adventure. They will appreciate the thrill of experiencing something new.
Their restaurant serves good food
In the past, when people visit Olumo Rock, they usually carry large coolers of food. This usually made the experience a bit more tedious.


Instead of just preparing for a sightseeing adventure, one equally had to make arrangement for what to eat. Na serious work be that o, especially if you expect more than 10 friends to come.
Thankfully, there is now a restaurant within the premise where you can take your friends to eat. This makes it very easy to focus on the main thing and not worry about food.
The beautiful sight of the Rocks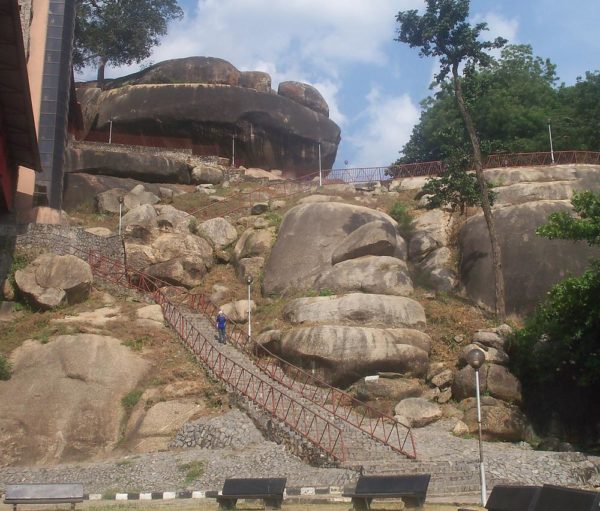 Immediately you get to the site, the first thing you will see is how beautiful the environment is. The rocks are carved out expertly as if by a professional stone carver. (Baba God, twale. You too much jor)
Rails are built in around the edges of the rocks to prevent accidental falls too. This makes the experience safe.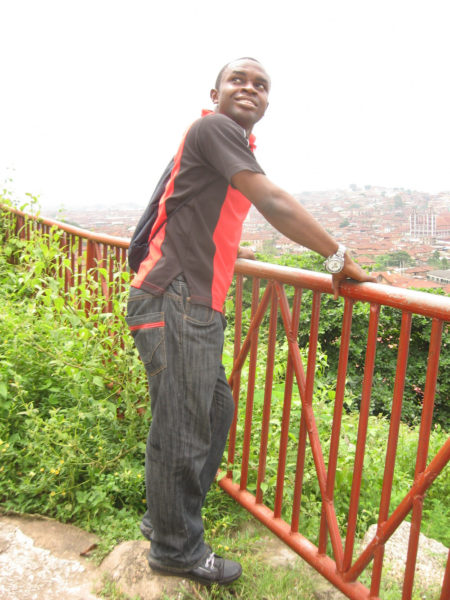 They have very friendly tour guides.
In my post about having a vacation in Calabar, I advised against getting a tour guide.
This case is different. Tour guides are very necessary. Without them, you won't get to hear all the stories, myths, facts and fabrications surrounding the rock.
The tour guides here are friendly. Moreover, their services are affordable, so don't be afraid of spending beyond your budget.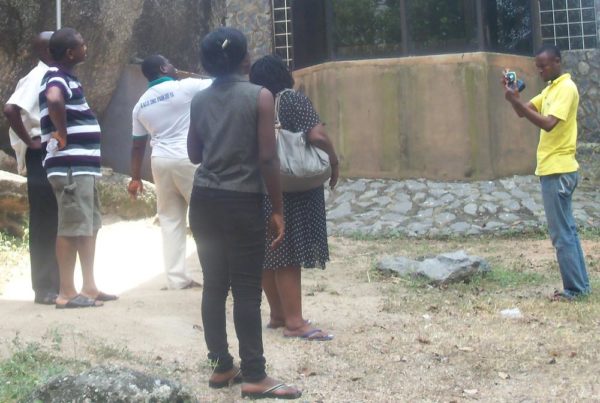 In my own case I think he charged about #2000, and that was including his price for all the pictures he took.
Most of them are professional photographers by the way, and you will appreciate their wonderful service.
Climbing the Rocks is very thrilling
Unfortunately, I can't fully explain how the rock climbing experience was for me and my friends. It is better experienced.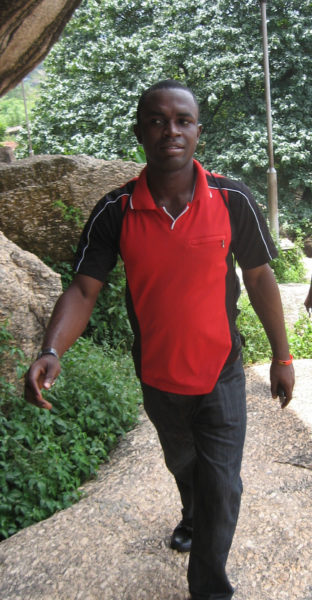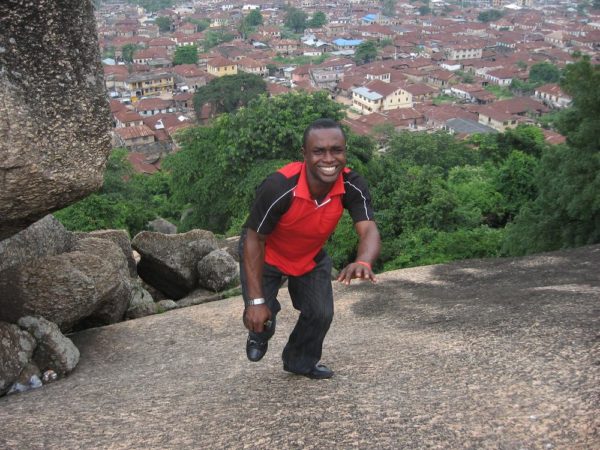 The rock is said to be about 137 metres above sea level. It is normal to lose your breath once in a while if you are not used to that kind of physical activity. Either way, it is fun and you should not miss out on it.
Kpatakpata, you can use the elevator.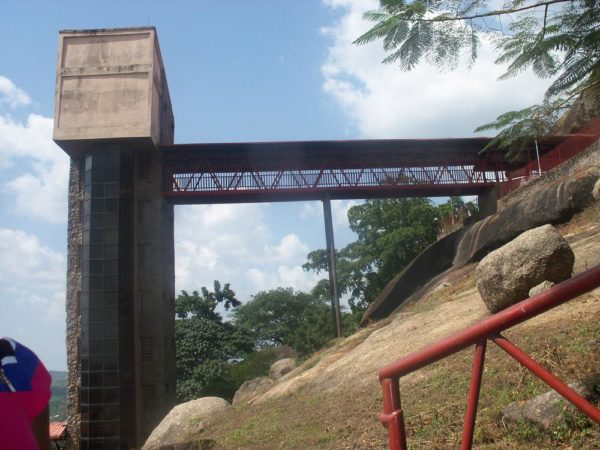 Both are great. To have the best experience, use the stairs. Get down and use the elevator too.
The excitement of passing between boulders of Rocks.
Have you ever heard the phrase "between the rock and a hard place" before? You get to experience it firsthand here.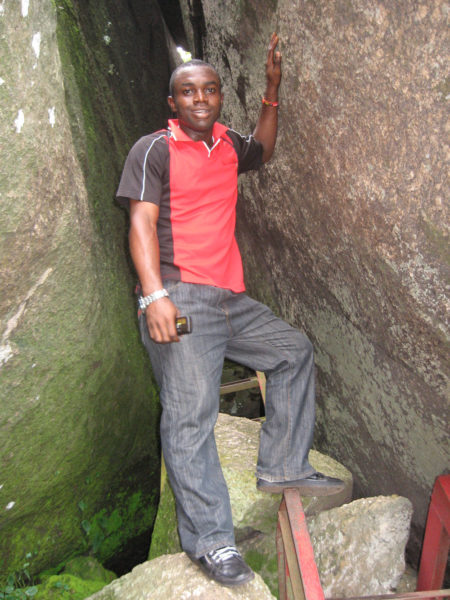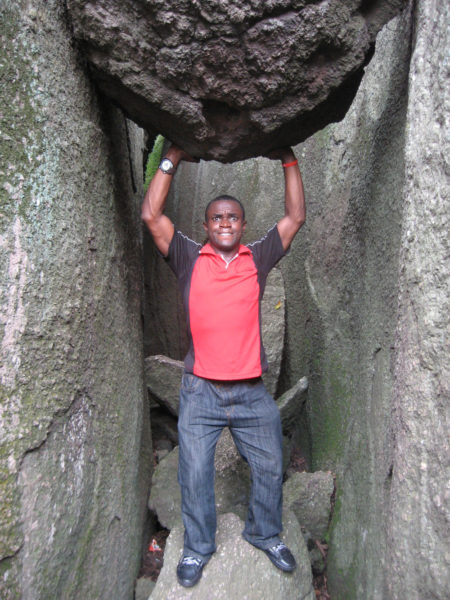 The rocks are arranged in such a way that they leave fantastic paths for tourists. There are places to jump too, so don't bother coming with your six inches heels. A pair of sneakers or any other flat heeled shoes will do.
One place I love so much is the spot where a rock is held as if in mid air, but suspended between two rocks.
The myths, facts, truths, and fabrications
If you hired a tour guide, expect him to do his job, which is telling you everything he knows about the rock.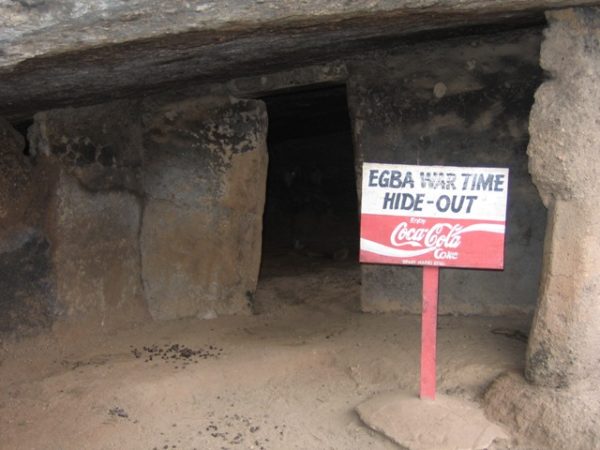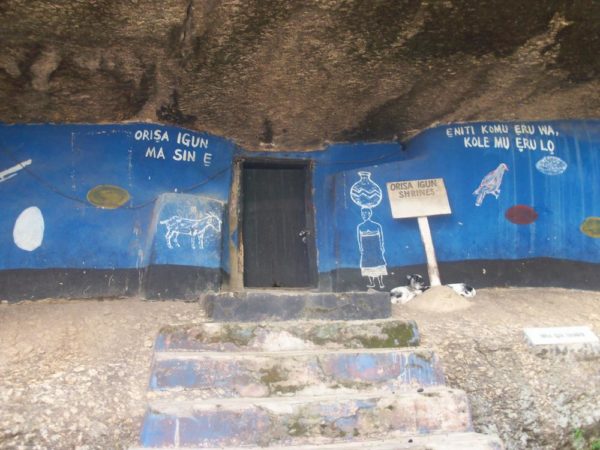 Most of these are historical facts you can find on Google. Others are mere fables told so much that they now sound like the truth. Whether truth or fable, accept the stories and have fun jare.
For instance, I was taken to the Olumo Rock shrine and told a fascinating story about the spirit of Olumo. The best story for me is the one about how the spirit will not allow anyone to fall off the rock.
There are lots of other stories too. For instance the rock was supposedly producing water that cures sicknesses in the past.
The breathtaking sight from the top of the rock.
On getting to the top of the rock you will be rewarded with a fantastic aerial view of the ancient city.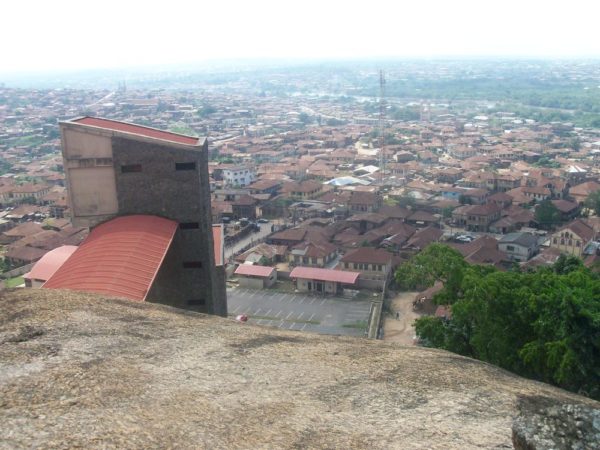 According to what I was told, I was supposed to see M.K.O Abiola's house, NTA Abeokuta, Baptist Boys High School, the Central Mosque and other places.
The option of going shopping in the popular Itoku market.
Olumo rock is very close to the very popular Itoku market. The market is known for tie-and-dye materials (called adire in yoruba). This is a wonderful opportunity to kill two birds with one stone.
Personally, I had never owned an Adire clothing material before going to Abeokuta, so I got some.
When you go visiting Olumo rock, I'd suggest you drop by Itoku market and get some of their locally produced items local beads, sculptures, and bracelets etc.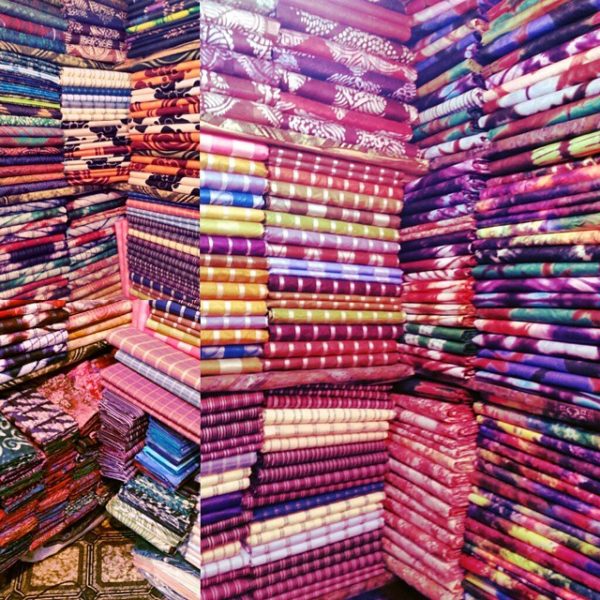 At the end, it's your choice. As for me, as long as I live, any time I can, I do my best to live my best life.
Your Turn . . .
What was your most memorable birthday experience like? Have you ever celebrated a sightseeing birthday? Let's meet in the comment section to chat it up.