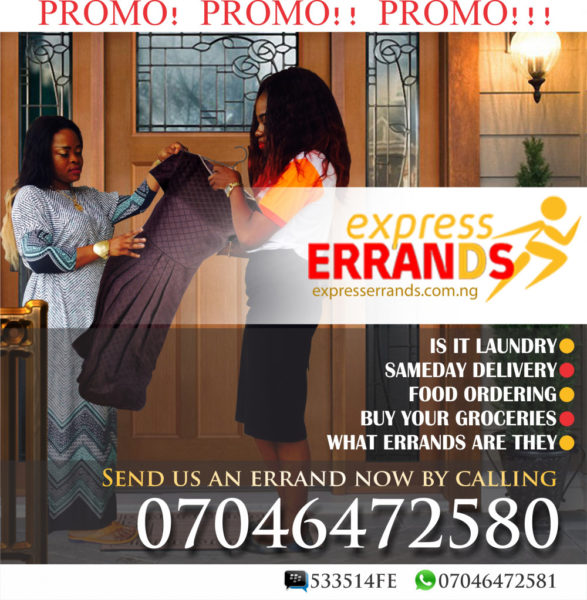 It is that promo time you have been waiting for. From October 14th to 30th, Express Errands service is going for N1000 per location. There can never be enough time in a day especially when you have too much on your plate to deal with, hence our time is yours to exhaust. Hurry now between October 14th to 30th on your laundry, same day delivery, food ordering, buy your groceries and even pick up a friend for you .Whatever errands you have to run, we are never discouraged by the distance, we will go miles to serve you.
Contact us today on 07046472580 or BBpin: 533514fe and we will be as fast as you can imagine even with the traffic.
Hurry Now guys, do not be told!
________________________________________________________________________________________________
Sponsored Content