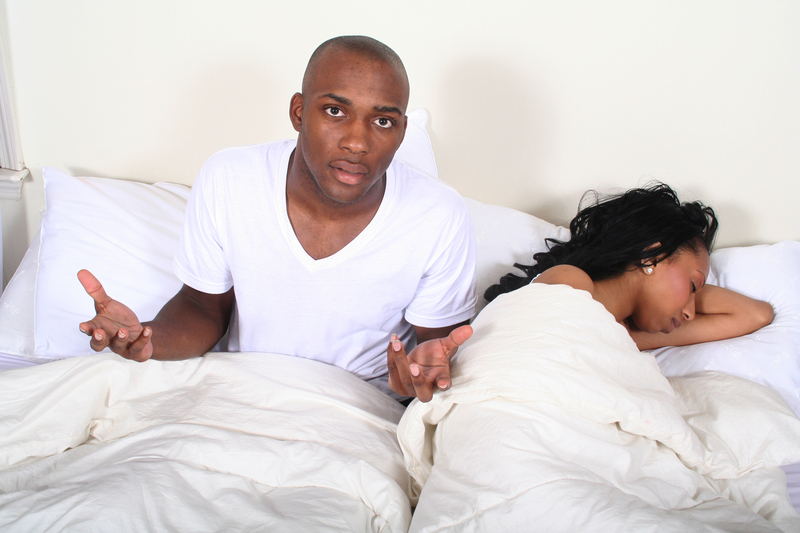 Aunty Bella is our agony aunt column on BellaNaija. We launched this column in the early days of BN and periodically feature issues sent in by BN readers. This message was left in the comments section of another post on BN this evening. We hope the BN family can offer insightful advice.
***
Good evening everyone, I am officially new to BellaNaija. I love this and this article touched me and the comments were wow.
No need to hide, in my marriage, I am experiencing such now. I know sex before marriage is bad, but while I was dating my wife, we collaboed some times and she was the one asking for it and reluctantly I give in as I love her so much.
Okay we got married and have kids and its 7 years now, from the 3rd year, its been a lot of 'black out', she doesn't fancy sex. I know we are busy and we have to work to keep two kids going but I feel we can't forget we married each other.
I have spoken to her several times on this topic, but no changes. I cheated once, in the course of the marriage, how it happened was still a mystery. I felt the attention I lacked at home but I know I don't love that woman. During the sex, I felt so bad as I know I was not suppose to do it. I retraced my steps and from the 4th year I have kept on and remained faithful. But I am so frustrated as our sex life hasn't improved. Social life also dead.
I felt I was just a means to an end, just to achieve the marriage status for wifey. I have spoken to her on this topic, no improvement. Hence I have ignored it as it always leads to a quarrel.
So a young man is living like an old man and I am determined not to cheat again after I did it once, knowing I was starved of affection.
What do I do?
~ Princeton Harryson
Photo Credit: Bobby Flowers | Dreamstime.com