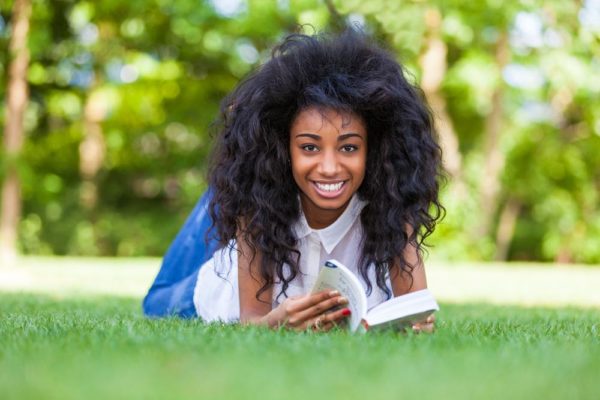 Oscar Wilde said "It is what you read when you don't have to that determines what you will be when you can't help it". He couldn't have stated the importance of reading in a more precise way. I share the same sentiments with this great man. Another great man Charles William Eliot also said 'Books are the quietest and most constant of friends, they are the most accessible and wisest of counselors, and the most patient of teachers".
It's strangely disturbing how millennials, Nigerians my focus, have lost every interest in just reading for the sake of it, reading as a lifestyle. What we read you could say is a large part of who we are, which means will never discover a part of ourselves if we don't commit to reading.
"Think before you speak. Read before you think". Millennials only speak, some without even thinking, which goes a long way in explaining all the folly out there on social media. Reading is the first phase, the first line of our thought process. If we don't read we can't think smart or wide, we'll just be restricted to the little grains of wisdom we've picked up just by existing. "Do not read, as children do, to amuse yourself, or like the ambitious, for the purpose of instruction. No, read in order to live." – Gustave Flaubert.
It amazes me how little millennials read, and this when we are blessed with books we don't even have to carry with us. The simplest of smartphone can carry tens of books for us at a time, not having to walk miles to a public library or a neighbor's home library. Why are we not utilizing these unique opportunities?
I had the opportunity of being born and raised by a teacher and a lecturer which meant I had no choice but to read. I would eagerly await my Dad's return from work as a child just to grab the day's newspapers from his bag and browse through it before he's ready to sit down and read what's happening in the world. My Dad is a wise man, a reader (literally and academically) and I can't thank him enough for his impact on me. I read curriculum textbooks as a child just because they were available and I didn't have much to do since we didn't even have a TV when I was growing up. My Dad would solve Chemistry equations in his head while I was still looking for a pen and a calculator. They read and studied in their days. There was no google on a smartphone.
People write these days, like posts on social media, song lyrics, opinion blogs etc. and you can't help but mourn how illiterate and unintelligent a large portion of our population is now. Reading plays a big role in what we become as adults, our level of intelligence and our ability to think outside the box. If there's one reason to read, it's to help build your command of language, the English language, because let's face it there's little you can do in this day and age without proper communication skills.
"If you don't have time to read, you don't have the time (or the tools) to write. Simple as that" said Stephen King. Artist roll out song lyrics these days that make you want to drill a hole through your skull, or maybe that's just me. Reading affects every aspect of our being. You can never properly grasp any concept or phenomenon, let alone a profession if you don't study, and you can't study if you can't read which explains how many illiterate graduates are out there walking the streets of Nigeria. They might be univeristy graduates but they haven't been properly educated. Just like the popular saying 'they went through school, but school didn't go through them'.
If you can't read just for the fun of it, you haven't started living yet. And reading doesn't mean Facebook posts or Twitter feeds, although that's a very mild start. Start by picking up a classic and read it to yourself and for yourself. A classic would be one of those books that you have talked about, praised but you haven't actually read a page of it. You can start there. I once read Tess of the d'Urbervilles, a 596-paged Thomas Hardy classic as a 15-yr old just to impress a girl, come to think of it we moved before I could find out if it worked, if I managed to impress her. I hope she gets to read this post. If you get to read this post please comment, and we'll finally get to discuss Tess of the d'Urbervilles although I might have to read it again to remember the characters.
Pick up a book today and just read it book no matter how small, old or tattered. Download free books on your phone and read it at every opportunity instead of checking scouring Facebook, Instagram and Twitter every minute of the day for nothing in particular. You can never go wrong with reading. It'll help expand your horizon and open doors of possibilities in life. Your English language level will definitely not suffer if you start reading. If you're a student read something outside of your discipline, eliminate the limitations. There's no limit to how far our imaginations can take us if we can inculcate the habit of reading.
I'll offer some alternatives (not replacements) that I think you'll find more stimulating and entertaining if you're finding hard reading a book. Watch these classic movies; To Kill a Mockingbird, How to Steal a Million, Sherlock Holmes sequels (acted by Robert Downing Jr), The Usual Suspects, and Shawshank Redemption. If you can't fully understand these movies and what they actually mean beyond the surface you haven't started reading yet. If you can't watch a sitcom and understand it at first ask, then you need a better command of the English language, and a better and sharper reasoning faculty which can only come to you through reading.
"The more that you read, the more things you will know. The more that you learn, the more places you'll go." ― Dr. Seuss.
Photo Credit: Dreamstime | Sam74100