Adele is the music star who closed out 2015.
Selling over 5 million copies of her hit single 'Hello' and getting a record-breaking over 700 million views on YouTube, Adele's comeback into music was a huge bang!
She covers TIME's latest issue where she talks about the future ahead and how she created her album.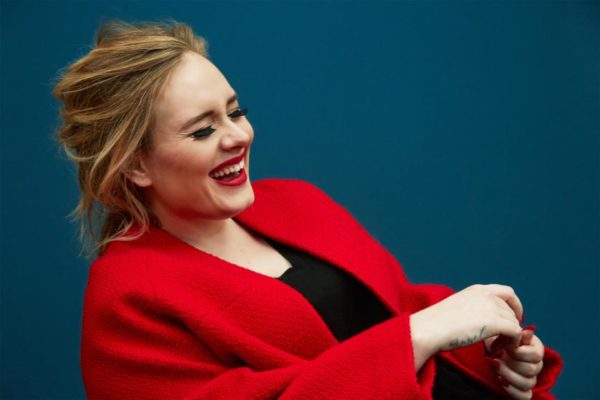 See excerpts below.
On selling millions of copies of 25 in America: It's a bit ridiculous. I'm not even from America. Maybe they think I'm related to the Queen. Americans are obsessed with the royal family.
On being called a brand: They all use that word. It makes me sound like a fabric softener, or a packet of crisps.
On why people respond so well to her music: The fact that I'm not shy or embarrassed to be falling apart. Everyone falls apart, I think. A lot of people try to be brave and not shed a tear. Sometimes when you know someone else feels as s— as you do, or approaches things in a certain way just like you do, it makes you feel better about yourself. Even though my music is melancholy, there's also joy in that. I hope I do bring joy to people's lives, and not just sadness, but I think there's there's a comfort in it. But I honestly don't know. If I knew, I would bottle it, and sell it to everyone else.
On social media: Privacy is key to being able to write a real record, whether people like it or not. My life has changed so much, but I've made the realest record I can make, and it's the real part of me. How am I supposed to write a real record if I'm waiting for half a million likes on a f—ing photo? That ain't real.
On maintaining a good image: Some artists, the bigger they get, the more horrible they get, and the more unlikable. I don't care if you make an amazing album—if I don't like you, I ain't getting your record. I don't want you being played in my house if I think you're a bastard.
On being a mum: The environment in which my kid is growing up couldn't be further away from the way I grew up. But there was never any embarrassment about showing love in my family. The other day I was saying, 'Oh God, I'm finding this really hard again with a kid'. I have no time for myself because in between doing this, all my spare time is with him. But then I realized, he's been keeping me totally cool and calm about the whole thing
On taking time off music for her family: I was very conscious to make sure that our bond was strong and unbreakable. I had to get to that point before I'd come back.
Read more from her feature here.
Photo Credit: Time