The Miss Universe pageant takes place on the 20th of December 2015 at Planet Hollywood Las Vegas Resort & Casino.
As we have done for so many years, we are keeping you updated on what is happening with the African Queens at the pageant. So far, South African contestant Refilwe Mthimunye has enjoyed the most visibility at the pageant. However, there is still a week to go so the other African contestants have more than enough time to stand out.
Nigeria's Debbie Collins is also doing well, we particularly admire her optimistic outlook. On her instagram page, she shared this
I am so proud to be a Nigerian woman, I think more than anything bearing that green and white flag has made me a stronger person, because for all the aspersions I hold my head higher, wear my smile brighter, and my heart fills up with more love than it can even hold.

I carry in me the strength of all the brave and hardworking Nigerian women, mine included, whose sacrifice and love keeps on creating phenomenal Nigerian women.

Every time I walk out of my room with Nigeria boldly written on my sash is an opportunity to embody the greatness that being a beautiful African woman represents. I adore the many things I have learned so far, I love the cultures represented here and how diversity really is the spice of life. I am beautifully African, a goddess of black and I absolutely love it.

Solomon wrote songs of Solomon for me by the way, look, "Your cheeks are beautiful with ornaments; your neck is lovely with strings of jewels. Your lips are like a scarlet thread; your mouth is lovely"
Check out the ladies in their evening dress portraits.
Angola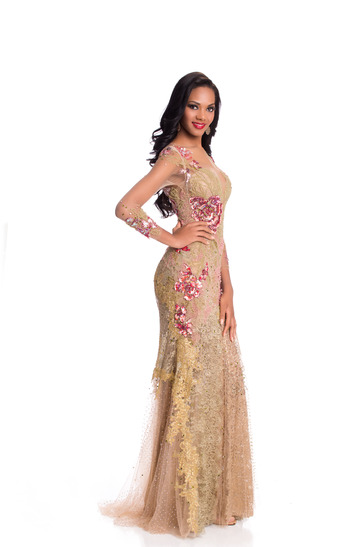 Name: Whitney Shikongo
Age: 20
Height: 5' 11"
Gabon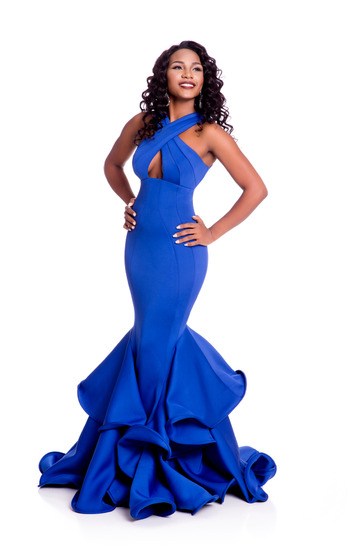 Name: Ornella Obone
Age: 19
Height: 5' 8"

Ghana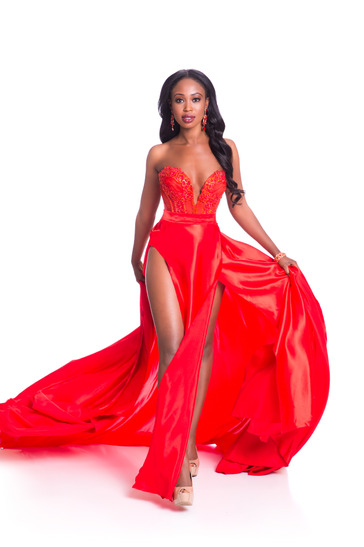 Name: Hilda Frimpong
Age: 26
Height: 5' 8"
Mauritius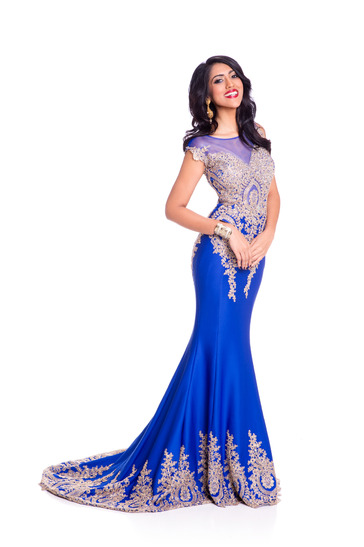 Name: Sheetal Khadun
Age: 26
Height: 5' 7"
Nigeria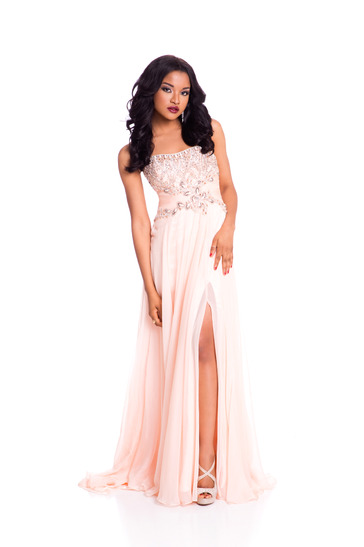 Name: Debbie Collins
Age: 23
Height: 5' 8"
South Africa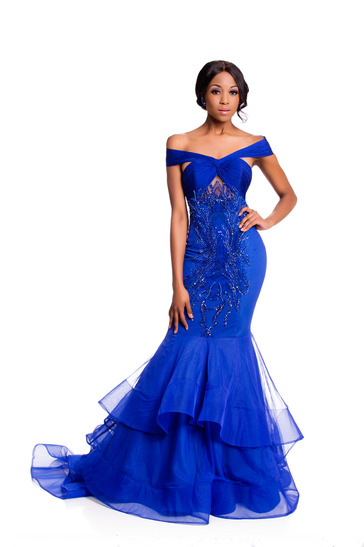 Name: Refilwe Mthimunye
Age: 24
Height: 5' 8"
Tanzania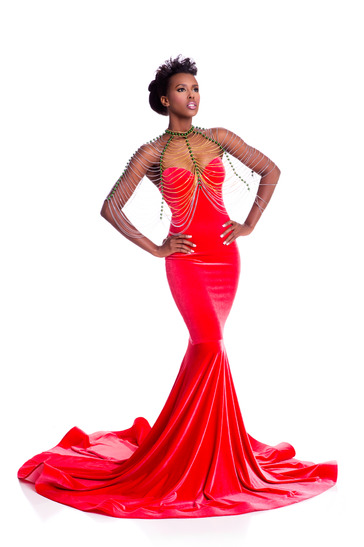 Name: Lorraine Marriot
Age: 21
Height: 5' 9"
Photo Credit: http://www.missuniverse.com/