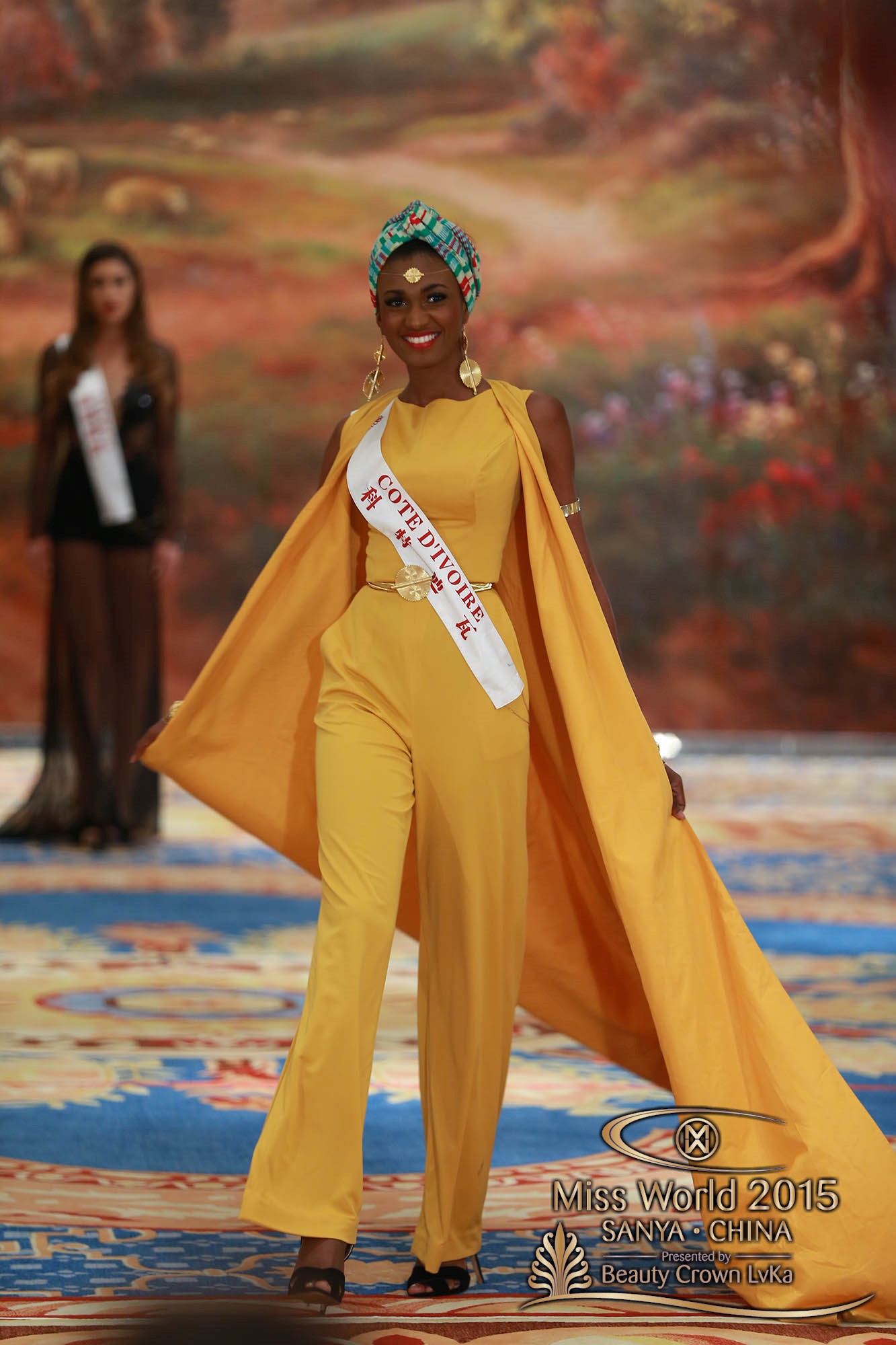 The Miss World 2015 pageant is still ongoing and we are enjoying all the activities especially because there are so many African representatives.
How are the African Queens doing? So far, 2 people are standing out. Miss Namibia Steffi Van Wyk completely RULED the Miss World Sports Challenge. She beat all the other contestants in the individual shuttle run, long jump, and 100m sprint. It should not surprise you to know that she is an athlete and a self-described sports fanatic.
Miss Côte D'Ivoire Andrea N'Guessan is another African queen doing really well. She was selected as a top 30 pick from the Miss World Top Model Challenge Event and also her unique outfit was chosen among the top 10 for the The World Fashion Designer Dress Event.
Nigeria's representative MBGN World 2015 Unoaku Anyadike is in good spirits and we really liked her dress during the Designer/Top Model event.
See her dress by Rikaoto by ME in motion

Check out all the African Queens during the Top Model/Fashion Designer event. We also captioned the photos with those selected as part of the Top 30 in the Miss World 2015 Top Model Challenge Event.
Photo Credit: Miss World