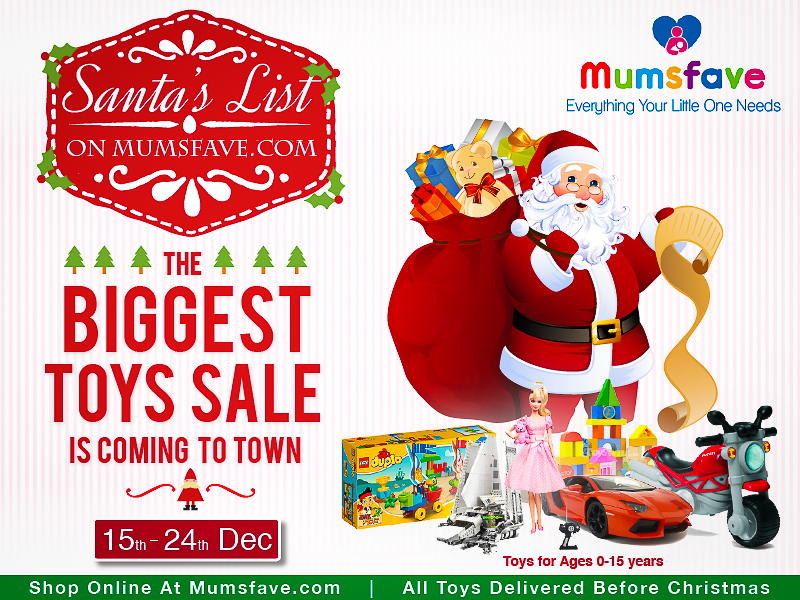 Christmas is a time for love and sharing but nothing beats the look on kid's faces waking up to their favorite toys on Christmas day. Shop from a great selection of fun toys for under the tree this Christmas on mumsfave.com. They are having all toys delivered before Christmas.
They have R/C Sport cars, dolls, LEGOS, blocks and stacking games, Choo choo trains, skateboards, ride-ons and a whole lot more on Santa's List, all at amazing discounts.
So who's been good this year, who's been nice and who's been their Mum's Fave?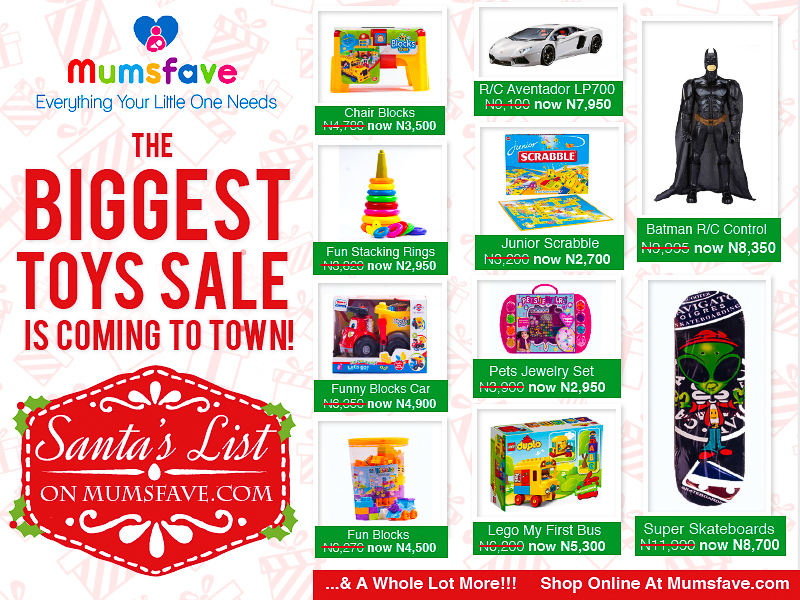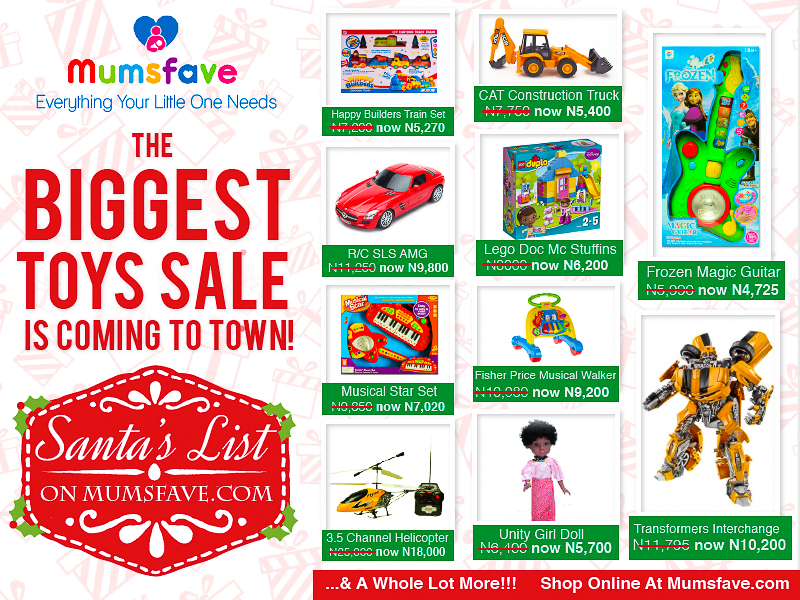 Log on to www.mumsfave.com/santas-list and start shopping!
Call: 0700mumsfave
Email: [email protected]
Facebook: www.facebook.com/mumsfave
Instagram: @mumsfave
Twitter: www.twitter.com/mumsfave
_____________________________________________________________________________________
Sponsored Content – Advertorial