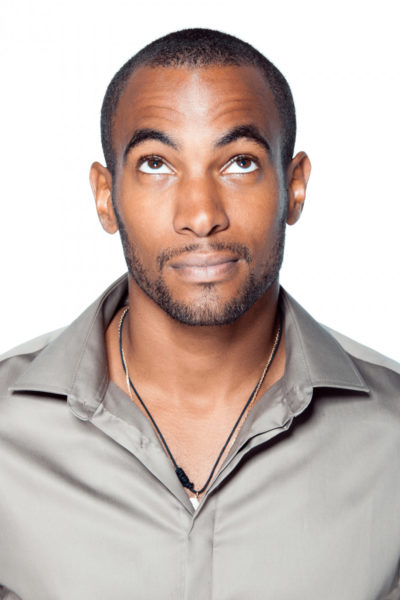 Welcome to the Dog-House, an Esco joint on BellaNaija's real estate.
What is a Dog-House? It is a utopia or a  purgatory  men are sent to, when they are on bad terms with their girl, significant other or spouse.
Hell hath no fury like a woman scorned. Or a lass burned. By your actions or the STDs you gave her. You ever heard that R-Kelly song? No, not the one where he is feeling on the "Booty". I should so wish. The other one that goes "When a woman's fed up, there is nothing you can do about it…"
Almost every lad has done time in the Dog-House. Without experience, you learn how to prison break out of it, by how sweet-talking your girl into glorious make-up sex or some kind of truce. Or you knuckle down and do your time without striking out or threatening to send her back to her mother. Or ex-boyfriend.
A man who can make things right by an angry woman can do all things, and may time and tide strengthen him. Go and sin no more, bruv.
But we Nigerian man are a special breed. With time, we learnt to come to love the Dog-House.  While oyibo men walk on egg shells and suck up to their significant other, until they are forgiven, Nigerian menfolk have become jail thirsty seasoned veterans. Madiba did 27 years in prison, but could not survive a quarter of that time in his missus' dog house.
Yep, we are a special breed. We have discovered that the Dog-House is not so bad after-all.  We spruced up the place a little bit – added a comfy sofa, a flat screen TV, a wine cooler fridge and some Wifi. Now the place is fit for a deposed king, without his queen. Let a dog roam, and sometimes it may not find its way home. Very occasionally the Dog-House receives a conjugal visitor – Palm-ela and her five side-chick sisters – Pinkie, Thumbelina, Indexa and 2 others whose name I forget. They come with their cousin Jergens. We do not like them much.
So a light bulb went on in my head. Why not create a monthly forum where dudes can come and exchange ideas. Talk about what we are going through. A thug's mansion. No, I don t like that name. A frat-house. No, that could be misconstrued as blending chaps for cultism. An Esco joint….a Dog House! Duh. Face-Palm!
Chicks are welcome too, but on our terms. It is our house, and we can do what we want to. No toilet seats are put back down in the Dog-House. Matter of fact, you may find the occasional dirty dishes in the sink here, next to a pot of nkwobi and a crates of chilled Gulder. Oh, and football is on all day in the Dog-House. If you ask nicely, and are willing and patient, we may explain the offside rule to you.  No male bashing is allowed in the Dog-House unless it is backed by hard facts and done in a tasteful constructive manner with names, dates and justifications. Then we can caution the erring brother, as bros do. That is never excusable. Oh what happens in the Dog-House stays in the Dog-House. Just like Vegas. And Owerri. And those hotels in Lekki and Abuja.
See you then, and bring your typing fingers.
One Love,
Esco
Photo Credit: Dreamstime