Not All Men! Here's A Few Ways Men Are Being Awesome to The Women in Their Lives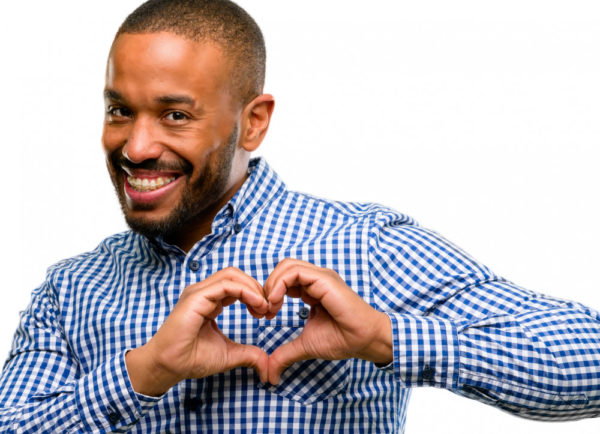 Scum. Yoruba Demon. Nigeria men are often described as these. The general perception is they are horrible and hardly value women. Maybe it's the existing misogynistic culture, but more and more women seem to be sharing original encounters and almost- unbelievable experiences that emphasize the need for these men to treat women better.
However, while we often hear these stories highlighting how men could be more responsible and respectful toward women, be better partners and all, we don't often hear what exactly it is the men can do to change? Thankfully, some men do exist who have refused to toe the familiar path, whose attitude toward women is a break from the norm. Here are a few things they do differently.
No Mansplaining
Mansplaining basically translates to a man explaining things, often to a woman, in an overconfident and condescending manner. It is done without a regard for the woman's own expertise or lived experiences – as if the man knows more about the woman's own life than the woman herself. A common scenario is when a man tells a woman how to feel about street harassment. It is no secret that a lot of men carry on their shoulder a huge sense of entitlement. It deludes them to consciously or unconsciously believe that their opinions are superior to that of a woman. Mansplaining is a huge problem, but one the better men just do not have.
They Understand that "No" means "No"
Statements like "Her lips said, 'No' but her eyes said, 'Yes'" or " You know how it goes when a girl says 'No.' She is only asking you to press harder" are behind some of the worst things men have done to women – sexual harassment and rape. No is no. It would be unfair to deny that some women actually believe they need to be coy, hide their desire so as not to seem immoral. But good brothers know that it only perpetuates rape culture. When they hear "No," they move on. To them, she only means yes when she has said "Yes" to whatever you have proposed.
No Over-Familiar Pet Names
Referring to a woman as "hun," "babes," "sugar," "sweetie," and any word that suggests extreme familiarity when there is none is not cute. Our favorite men know words like that are only used for lovers and best friends. Little sisters, too. Are you just coworkers? Did you just meet? Brother, keep your "hun" in your pocket.
They Pay Attention
Women tend to be more verbal, and that is okay. If you are going to be with a woman, you should treat her well by listening to her opinions, considering them. Listen and not just hear. They are not the same things. One requires actual attention on your part. Awesome men notice things that their girl may even consider trivial. If she has made a change, he is not afraid to compliment that change. That compliment shows he is paying attention to what she's going through and could be the boost that turns her day from dark to bright. Sure, sometimes she may get carried out and chat way too much or be extra with things. At those times, do not zone out. Just stare at her until you notice her lips stop moving, listen to what she has to say no matter how irrelevant you think it is. You might have different standards as to what's important or not, but if it's important to her, then it should be important to you. Sometimes, it's the little things a man says and does that mean that most.
Don't be lazy
TLC was not fooling around with the song "No Scrubs." One of the ways to treat a woman well is by not being a scrub around her. If you are in a romantic relationship, keep in mind that she is not your mother and is not obliged to do anything for you or even compliment you on basic stuff. Take care of yourself, manage your money, be responsible at work. Don't expect her to have a perfect body if you have flaws of your own, don't expect her to be a Mia Khalifa in the other room when you don't have any moves yourself. You do not have to be a superman or have all the answers to the world's problem, just handle your own.
Photo Credit: © Aaron Amat | Dreamstime.com