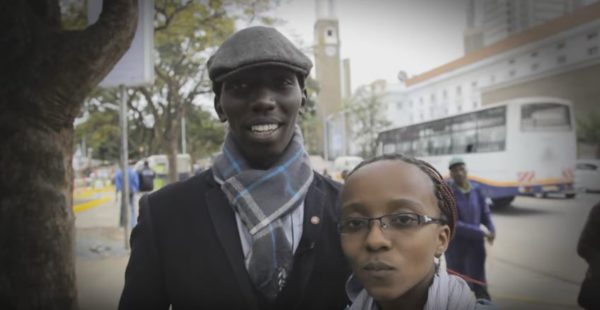 "My Africa Is", the independent documentary series taking viewers beyond the headlines and inside the African continent, will make its television broadcast debut on the WORLD Channel on Monday, February 15.
The 'Alternative Nairobi' episode will focus on life in East Africa's largest metropolis, Nairobi, the capital of Kenya. The episode will turn the spotlight on three young Nairobians and their innovative work to resolve Kenya's high unemployment rate and explore alternative careers.
The episode is part of the season finale of AfroPoP: The Ultimate Cultural Exchange, a show that features films from the global African Diaspora, now is in its eighth season. AfroPOP is hosted by Empire's Jussie Smollett, and will be broadcast to an estimated nationwide audience of 65 million through the public television system.
According to executive producer and host Nosarieme Garrick, "It is more important than ever to experience Africa's contemporary history, stories of success, and challenges in a real and personal way. My Africa Is captures a fresh perspective of Africa's multi-layered colors and complexities in a meaningful, dignified and unexpected snapshot and we are extremely excited for the opportunity to share these stories with our US audience."
The move to television comes after My Africa Is executive producer Nosarieme Garrick was named one of four winners at the National Black Programming Consortium's NBPC 360 competition in 2015. My Africa Is was awarded $100,000 in funding to produce a pilot to evolve the web series into a series for television. Prior to the competition, the series was independently funded; it has lived on its website, www.MyAfricaIs.com since 2012.
Like the show's Web version, My Africa Is: Alternative Nairobi will follow the stories of trailblazers across an array of sectors. One of Kenya's most perplexing problems its high unemployment rate, the stories will highlight industries which could spur job creation with some investment, including video game development, robotics, and Nairobi's nascent rock scene. The program re-airs—viewers should check their local listings—and will also be made available on the website after its television broadcast.
Watch the trailer for the pilot episode below.
Be sure to catch the debut on the WORLD Channel on Monday, February 15 at 8 p.m. ET/5 p.m. PT.