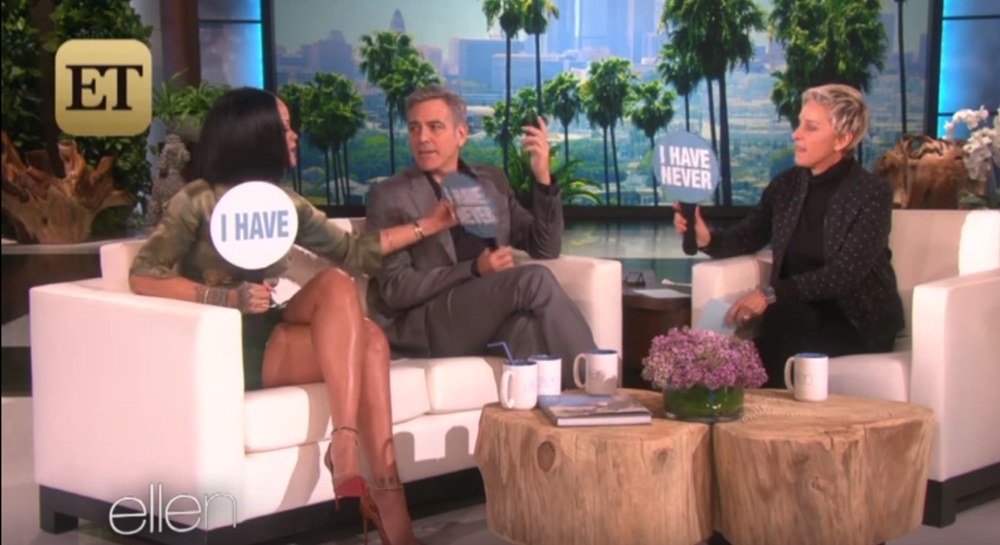 Rihanna and George Clooney's game of Never Have I Ever is one of the best ones yet.
The actor and singer played with Ellen DeGeneres on her show.
In the same episode, George also tells Ellen about his awkward proposal to Amal, and Rihanna shared that she's too busy to date right now.
Never Have I Ever
George's Proposal to Amal