Niyola's Response to a Fan who told her to look "More Fly" & Change her Insta Game is Awesome!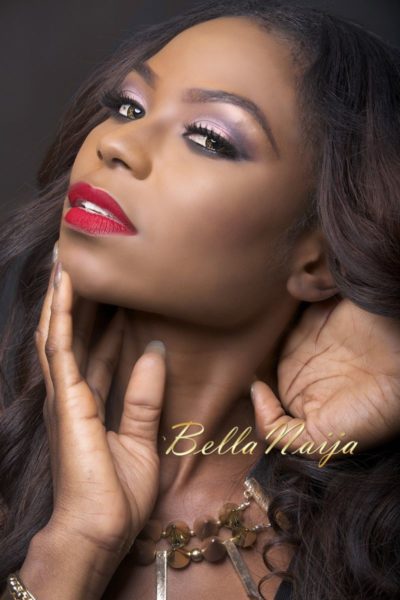 A concerned fan reached out to EME music star Niyola after she shared a bare-faced photo on Instagram.
The fan appealed to Niyola to "change her Insta game" because she is a star and she has to always look "fly" otherwise her Instagram likes will be low. The fan explained to Niyola that even though Niyola obviously loves her natural look, she should know that she is in the music business.
See the fan's comment below.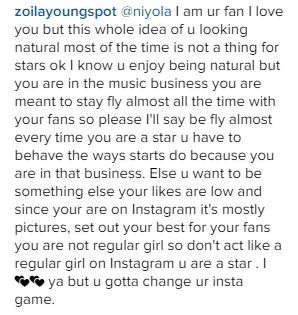 Niyola replied graciously, thanking the fan for looking out for her and she also explained why she is comfortable in her skin.
See her reply below.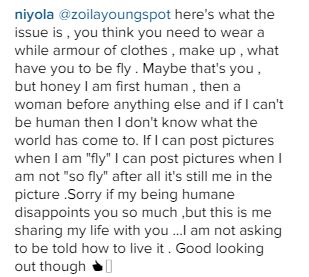 We like how Niyola took time out to reply graciously.