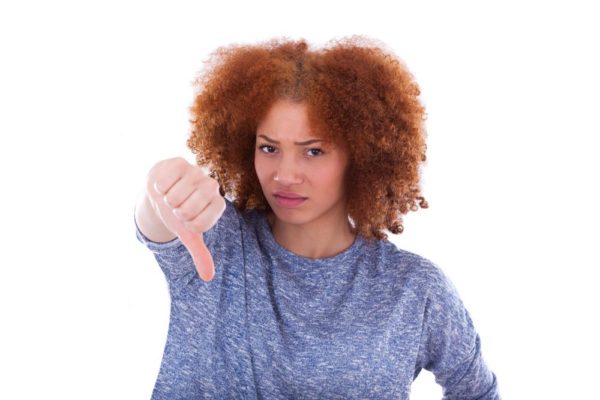 Look around your house, office, and general surroundings, what surrounds you? Six months ago, I looked around me and I spotted this sleek, petite, cute pack of Nokia 130 sitting on my dresser. It's been three days since I started using the phone, so what was the pack still doing on my dresser? It is beautiful, I told myself. Beautiful and useless another voice said. I took it outside and burnt it, my heart melted to see the beautiful box burn, but it had finished its course, and it only cluttered my dresser. Yea! You might have guessed right by now "I am a compulsive hoarder!"
Research has shown that hoarding is partly genetic so I would blame it on my mum. She is a hoarder of life. Till date you would still find old newspapers in our house like Tell, Newswatch and Time Magazine, the one that carried headline stories like, (wait let me run and check) Life in the Valley, with a picture of Tunde Idiagbon and Mohammed Buhari on it September 28, 1987, N3.00 and many more (I actually had to suspend writing this for two hours, going through all those old magazines was actually enlightening).
She buys and keeps them so we can refer to it in the future, but dear Mother, we have the Internet! She stores plastic too; mostly souvenirs from many years back, old wedding invitations, wedding and burial programs, letters! She still has letters my dad wrote her before they got married, our immunization cards, our report cards from nursery to secondary school, broken water flasks-she would always say the flask is too beautiful to throw away, so she would replace the glass, two days after she comes home with another beautiful flask, "let us be using this one till we fix the other one," she would say. Well, the other one will never get fixed, we will still break the new one, and it would join its colleague on the shelf in the store waiting for eternity to be fixed.
She is also very good at finding alternate uses for things; she saves her old pay slips inside weave-on packs, and I learnt from her and started storing my pictures inside weave-on packs when my album got filled.
My mum can blame the hoarding on her mum.  She could hoard for the world. She hoarded everything-plastic souvenirs from weddings that took place before I was born, ovaltine tin of those days, old but never ageing aso-okes packed neatly in boxes, old black and white TV that just sits in the cupboard occupying space and which she made us clean daily. There's the old grandfather clock with a swinging pendulum and iron at the side.  Lets move to the books; her children's old school books, old newspapers, old hardcover novels (I loved those), old pictures, an old freezer which was later moved outside and got fused with the ground on which it stood but which she still refused to dispose of.
With these few points of mine, I hope you are convinced and not confused that hoarding is partly genetic
Hoarding can be manifested in one of these three ways- acquiring things that appear to be of little value, inability to discard things that have outgrown their use and failure to keep these useless things organized.
We struggle with the need to keep things because we feel that we may need them someday, or we want to hold on to a memory associated with them. We feel excited when we acquired this stuff and distressed when we need to or are made to part with them.
True, some hoarded items can come in handy, for example, when my aunt moved into town sometimes back, she bought a stove amongst other household items, she wanted to throw away the carton but my mum suggested we kept it for "IN CASE" well the carton later served as a trash can or should I say trash carton until its demise few weeks later, mum pointed out the usefulness of the carton but the truth is that if the carton wasn't there, we would have made efforts to buy a trash can earlier.
As a general rule, anything which I kept with the intent of using it later and after two weeks still haven't found any use for it automatically falls into the useless category, and I throw it out!(This rule has exceptions though)
Bear in mind that Hoarding is hoarding whether the accumulated items are neatly arranged or lying scattered around.
Do you hoard? Do you know a hoarder? Kindly take some time out to evaluate your surroundings and throw or give out anything not useful to you.
My name is Namicit and I am a recovering hoarder.
Photo Credit: Dreamstime