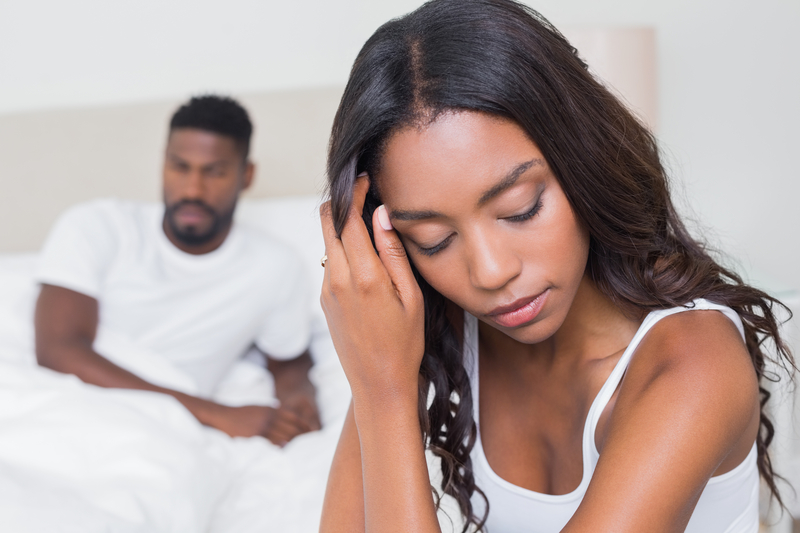 Aunty Bella is our agony aunt column on BellaNaija. We launched this column in the early days of BN and periodically feature issues sent in by BN readers. To submit any problem for the BN fam to help you tackle, you can email us –www.bellanaija.com/team or leave it as a comment.
Please read below.
***
BN fam, I need some advice.
I'm engaged to be married soon. My fiancé is a very sensitive person and it's both a blessing and a curse. His sensitivity makes him caring, thoughtful and sweet, but it also makes him get angry over little things. Right now he is not talking to me, because yesterday he sent me a message which I didn't reply to. I didn't notice the message because I wasn't with my phone for hours and when I finally got back to it, I took a picture and sent it to his WhatsApp. He read the message and saw the picture I sent but didn't reply.
Since I had no idea he was mad at me, I assumed he was busy and would reply in due time. I didn't want to be a petty and annoying girlfriend by asking why he had read my messages without replying. I wasn't mindful of the chat above the picture I sent, because I thought they were from our previous conversation. I have apologised to him and explained that if I wanted to ignore his message, I wouldn't have sent him a picture minutes after he sent me a message. He said he didn't feel like talking last night and he has been silent, distant and cold to me all day. (He hasn't read or replied the messages I sent him)
He gets angry with me over pointless things and I always find myself apologising for so many things. This makes me look like a constant offender in the relationship. I feel like I deserve more patience from him, considering that I love him with all my heart regardless of all his shortcomings and family drama.
His brother is a serial rapist and my fiance has got him arrested twice, once in Nigeria and once in south Africa. His brother managed to bribe the victims families in both cases and got the charges dropped. His brother's depravity is so bad that he has slept with countless closely related family members and raped a lot of others. I'm still willing to overlook all these because I'm convinced in my heart that we both complement each other.
I am relocating to another country to join him, but I still haven't figured out what to do with my life over there. I'm an artist, a happy go lucky person who isn't content with just working to make money. I want to be happy with whatever I'm doing. I don't want to wake up a few years down the line and regret leaving Nigeria.
He has made some sacrifices for me too. Moved into a cheaper apartment, made some lifestyle changes in order to save money for our up coming wedding and to have enough to take care of both of us when I join him. Thinking about how he reacts to issues has got me thinking and wondering if most people in the world have got one comma or the other. Perhaps this is his own and I have to help him gradually grow out of it. His behavior and feelings of distrust of me stems from several heartbreaks from women. Does he have to be so sensitive or am I overreacting?
~ Depressed
*Details edited for privacy
Photo Credit: Dreamstime.com