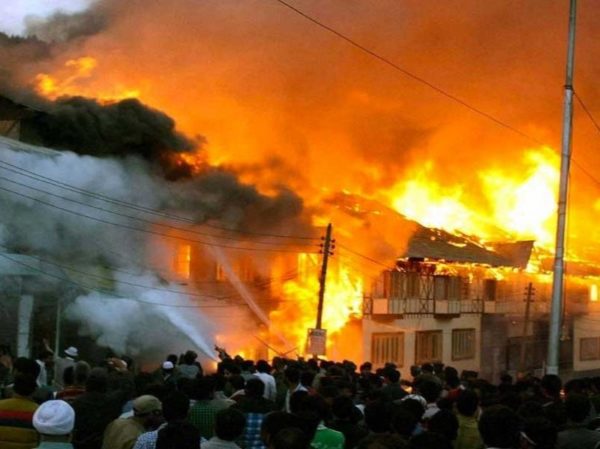 A couple of days ago BN brought you the news about a midnight fire that engulfed Sabon Gari market in Kano.
The fire was said to have destroyed over 3000 shops and millions worth of property.
Sadly this is the second time in 5 months that the market has been engulfed in flames.
This clip from Battabox shows just how chaotic the situation was