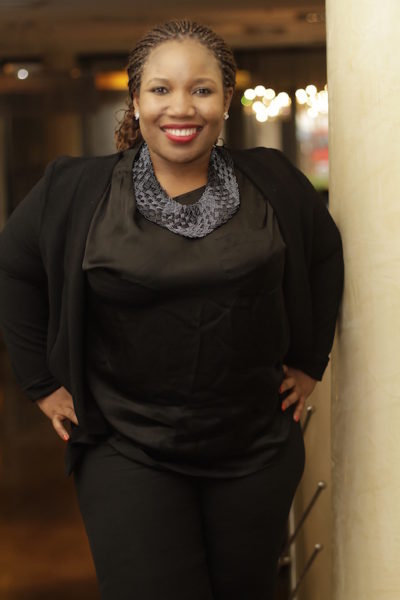 Hello Glory,
Yes, I know, this is weird. It's weird to be writing an open letter to you when I follow you on instagram and like all your pictures. I could have sent you a direct message. I could have sent you a personal email on Inspired by Glory, but alas, I choose not you. I'm writing this open letter to you because the affairs of my concern are quite heavy on my heart.
I don't remember the first time I heard about you. I do know that it was via BellaNaija. I took keen interest in the work you did on the website, especially after the launch of the Inspired by Glory series. I remember that one of the first episodes was called Growing Up Different in Nigeria (I didn't Google that, I remember), where your cousin shared her story on the challenges associated with albinism in Nigeria, and even abroad. I remember the episode about female Nigerian entertainers, where you featured Kemi Adetiba, Seyi Shay. I also remember the episode about body confidence. Yes, I'm sure I've proven that I'm a true fan, tried and trusted (Insert large grin).
But there was one episode of Inspired by Glory that changed my life. It was the one that featured founder of Taruwa, Lydia Idakula Sobogun. When I watched that episode, I had chills all over my body. It was something. I bookmarked that episode in my brain, and sometimes return to watch it when I lose hope in my school work, or when I want to gain some perspective and inspiration.
Lydia's honesty in that episode was refreshing. She did seem a little shy at first, but once you got her to open up (also, how do you do that?) the conversation flowed seamlessly and she shared intricate parts of her life. The one thing I remember most vividly was her monthly fast for seven days which changed her life. She mentioned that one day towards the later part of that fast, she lay on her bed speaking with the Lord. He asked her what she wanted, and after a mild protest, she budged and told Him about her vision for Taruwa. The rest is history and Taruwa continues to birth and nurture talent in Nigeria.
Glory, you are inspiration personified. I especially love how you always shine the torchlight on other people. You don't try to hijack the interview by interjecting with unnecessary anecdotes. You always kept the focus entirely on the interviewee, and rightly so. You always were professional.
There was another episode that hit home for me. It was part of your Discovery series, and you spoke about your battle with depression, and how you even contemplated taking your life once, but couldn't go through with it. That episode was highly encouraging to me. That was a rough period in my personal life and I had prayed several times for God to call me home. I had dreams of heaven, where they would be no stress from anything. Thankfully, I'm much better now. But I can never forget that I got through that period of my life because you spoke so openly about your own struggle.
I'm writing this letter to you because in this new year, I have decided not to admire from afar. I have decided that I will no longer harbor compliments in my heart. If I think someone is doing a great job, I'll shout it from the rooftop, so they receive the commendation due them.
Thank you for being confident in yourself, it's evident in the way you're so comfortable in your vlogs. Thank you for being so honest with your struggles. Most importantly, thank you for sharing the women that inspired you in 2015. I looked them up, and I too, was inspired.
I am a young woman with grandiose dreams for my future. You have shown me that walking in my purpose, and being obedient and diligent with whatever I do, however small it may seem, always will lead me to greater heights. Thank you.
***
Alheri blogs at http://msalheri.com