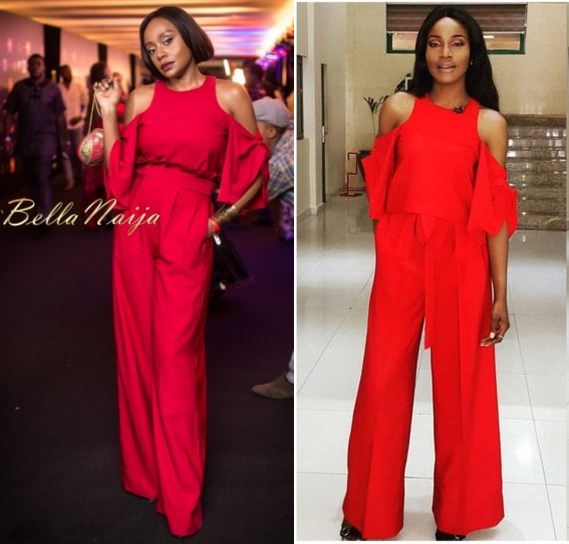 Hi BN Style lovers,
We've got a new edition of our BN Pick Your Fave for you today and this time we have music star Seyi Shay and media personality Michelle Dede both rocking Wana Sambo.
Michelle Dede rocked the look a couple of weeks back for Darey Art-Alade's Love Like A Movie 3 in Lagos. Self-styled, she rocked the 2-piece outfit in style by tucking in the shirt and accessorizing with a cute round clutch.
Seyi Shay rocked the same look this week while promoting her album in Ghana. Styled by Moses Ebite of MoAshy styling, she gave the look a touch of her personality and left the shirt out.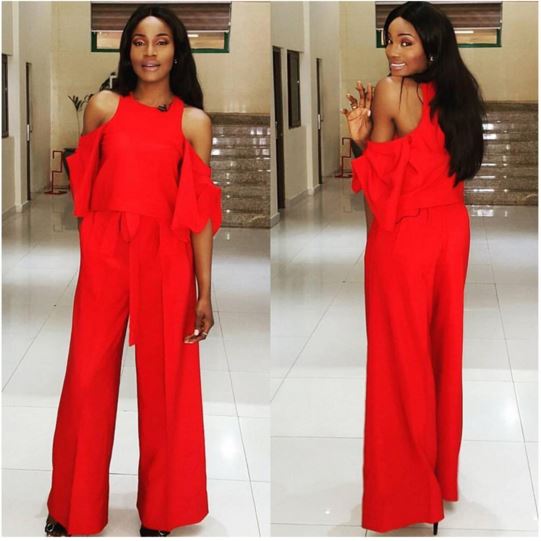 Which look is your fave?