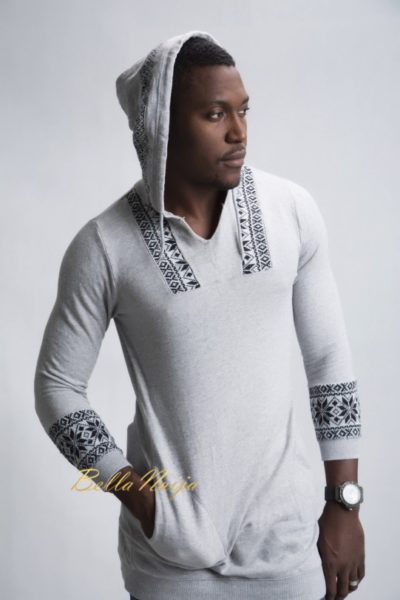 Click here to read the first part of this story.
*****
Not many will understand my story. It plays in my head over and over like a catchy song. The past must never be forgotten. You have to keep working to change your situation to make it better.
I am not who I was yesterday. I'm not the same boy from many years ago. That little boy that danced around in mother's dress and heels. Father didn't understand. No one did. Mother found it hilarious.
At eleven, my mates were thrusting their fist in the air and shouting 'goal!'; I was flipping through magazines and wondering what fabric drapes like that. My mates were obsessing over Beckham and I was obsessing over Dior.
No one understood. People kept asking me, "Will you design your wife's wedding dress?"
What they really wanted to know was if I had any intention of marrying a woman. They just didn't know how to phrase it.
At twelve, I started sketching dresses. I was watching award shows and learning from the amazing designers. The neighbours visited us just so they could ask me to sketch something for an occasion. Cheap b*tches only paid me with compliments.
At thirteen, I found out that one could earn a fortune from designing clothes. Excitedly I told my father of my dreams to become a fashion designer and have my clothes on runway. I said, "I'll change Nigerian fashion. The world will wear my name."
He glowered at me. "You want to be a tailor?"
"Fashion designer," I corrected him.
He raised his palm open to smack that word out of my mouth. "You have the nerve to tell me that all the money I'm investing in your education it's tailoring you want to do."
"I don't want to be those tailors in market. I want to own my brand. I'm talented. Haven't you seen what I've done for our neighbours?"
He roared, "You are going to study business and work for me." His voice grew louder, "Do you hear me?"
My future was never in my hands. My parents believed they knew everything. I only existed to please them. To fetch the remote control when they needed it. To get yelled at when they needed to release their stress. To have my dreams obliterated like their parents ruined theirs.
At sixteen, just after graduation from secondary school, I left home.
For days, I roamed the streets. I begged to survive. I wandered into a market one afternoon and asked a tailor if I could learn from him. He was kind enough to have me as an apprentice. His name was Mr Pat. I watched him measure people. I watched him cut fabrics. I ran errands for him. When he learnt of my design skills, he offered me his place to stay. I spent my nights on a cold mat because he didn't have carpet.
Mr Pat had lots of clients, both male and female. His business expanded after a year and he got me a sewing machine. He also hired another boy who was in his early twenties. Our duties were to join the fabrics he cut.
When I was eighteen, a tall man walked into the tailoring house. He wanted to make traditional attire for his grandfather's burial. Mr Pat was out for lunch so I measured this young man. He wore a strange smile as I measured him.
"What's your name?" he asked.
"Rotimi," I mumbled.
"Call me Ade." He flashed me a smile.
"Ok sir."
"Don't say sir, say Ade."
"Ade."
"Good boy." He grinned again. "When you're done making my cloth I want you to deliver it to my house."
"He's the one that will make it." I pointed at my co-worker. "I only make women's clothes."
"When he's done making my cloth I want you to deliver it."
"We don't deliver clothes," said my co-worker.
"I'll pay for the delivery," he said.
A week after, I arrived at Festac, at the gigantic house where Ade claimed was his. The gateman let me into the compounded and alerted Ade of my arrival. Ade welcomed me with a hug. He invited me into his house. It was like a palace. I'd never been anywhere that beautiful. I asked him, "What does your father do?"
He chortled. "I own this house." Proudly he said, "I sell electronics."
Ade gave me red wine. His house girl served us jollof rice. We talked about our lives. He fascinated me. He was a 25 year old man with a big house and expensive cars. I wanted to be him.
Ade told me about his sexuality and asked me about mine. I'd never discussed it with anyone before. I felt I could trust him with that information.
Weeks after, we began dating, spending more time together. After a few months, Ade confided me. He said the secret to his success was ritual. He knew a Baba that would make me rich. I could become a successful fashion designer.
We went to Ijebu-ode to visit this spiritual man who claimed that all I need is the head of a beautiful woman.
One evening, Ade informed me that he had the head. He picked up a prostitute from Allen Avenue and brought her to his house. I kept crying but he told me everything would be ok. I cried all through our ride to Ijebu-ode.
At the shrine, the Baba chanted some incantations and painted an image on her forehead with his spit. He asked us to go home. He claimed I'd be rich soon.
A week after, Mr Pat offered me fifty thousand Naira to start my own business. That period everyone who knew me kept giving me money. Within a month, I gained three hundred thousand. Ade invested in my business. I started my fashion brand. Everything I made sold.
When I designed a collection, Ade beheaded another prostitute. We offered her head to Baba. Consequently, my collection gained international attention. This became a regular act. Before I launch a collection, I must offer Baba the head of a beautiful woman.
Photo Credit: Foto.com.ng | Nsoedo Frank