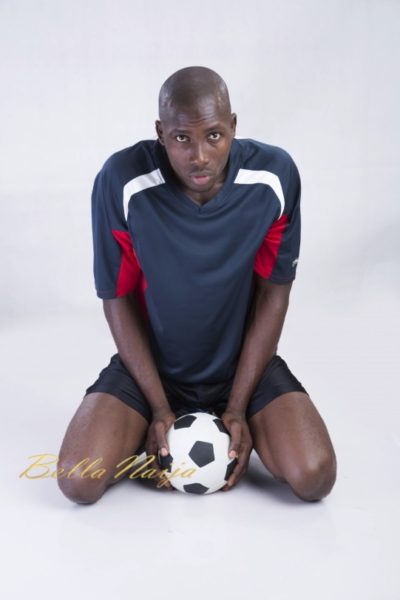 I watched intently as the fourth official raised the time board, indicating an additional 4 minutes to regulation time. This seemed like an eternal four minutes, as a part of me wished for the impossible. Another part had lost hope. In what seemed like the longest 4 minutes ever, I watched my favorite soccer team huff, puff and scoff, all to no avail. Perhaps tired of watching me in anguish, the referee sounded his final whistle to bring proceedings to an end. That was it! Arsenal's only hope of winning a title in the current football season had come to an inglorious end.
As I watched my friends trudge out of the bar, some in shock and disappointment, I sat still, rather expressionless, as though at a far distance from the shuffling feet around me. I looked at my unfinished bottle of liquid, and in despair I made the long quiet walk home, oblivious of the jeers of my friends. Once home, I updated my Facebook wall, with my share of vituperation; "Arsenal in a few words; – Perennial underachievers, chronic underwhelmers, of diminutive character, without steel nor spine." Three days after this, the team's inevitable exit from the UEFA Champions League was completed, with a thumping at the hands of the current title holders Barcelona. This was the end of the road.
In the following days from these rather disappointing turn of events, I have wondered how I/we ever got to this point. A point where the performances of 22 adults kicking around a leather ball for a period of 90 or more minutes could in one moment lift us to the height of excitement and in another moment bring us to the lows of disdain. As I brood on this, Manchester United had just been eliminated from the Europa League, by English rivals Liverpool. A couple of weeks earlier, Chelsea was eliminated from the FA Cup, having previously also eliminated Manchester City from the same competition.
For each of these clubs, I imagined the reactions of their various fans. I thought of the excitement they had felt at various points in time when their favorite team was winning. A case in point is Manchester United. In the last two decades, under the leadership of Sir Alex Ferguson, the team had risen to the height of domestic and even continental glory, amassing a record number of titles. However, the last three seasons, has been a shadow of the period of success for the club. Sometimes I wonder how a typical Manchester United fan would feel watching their team play with such unpredictability that was never before seen in Sir Alex' reign. Another case in point is Chelsea. The same team, that played with such zest and confidence last year, have been unable to reproduce the form that saw them whisk away the title in record time. Although the axing of their coach may have steadied the ship a bit, it's no longer a team of champions anymore. How about Liverpool in that season when they came so close to winning the Premier league title, only to cave in at the latter stages. Heart wrenching, I must say.
Soccer is considered in many quarters as the biggest global sport, with a dominant followership across many countries, compared to other sports. A report of the last world cup showed that over 1 Billion people watched the Word Cup final, with FIFA raking in a total revenue of over $1bn at the end of the 2014 World Cup. Although, the Champions league final comes in second to the world cup, the premier league remains the world's most watched league. Figures revealed by a leading sports business consultancy reveals that 70 percent of all football fans worldwide are now watching the English premier league, with an in-home TV audience reaching a record high of 3.9bn people and an additional 777m people watching in pubs and bars. If there's anything that makes soccer continue to amass this global following, I would say it's perhaps the emotional attachments that comes with it.
A few days ago, an acquaintance of mine asked what it would take to have me support another football club. Without any thought, I told her how impossible it would be. After that conversation, I had course to further think on it, wondering how exactly I got to this point. Why couldn't I wake up one morning and stop supporting Arsenal, rooting for Barcelona instead? I sure can't explain why, but truth is it can't happen. For all the heartaches Arsenal has caused me, the day I stop supporting the club, will perhaps signal an end to club football followership for me. I believe that this feeling is shared amongst football lovers around the world. That unexplainable love for our clubs, despite the hurts they sometimes make us feel.
In the midst of all this, I ask myself; "How really did I get to this point?" Yes, Arsenal hasn't won the league in over a decade now, been eliminated from the Capital One, FA Cup and Champions League and only have a mathematical chance of winning the Premier League this season.
Yes, I am angry and remorseful over the turn of fortune for the club, but I'll still be out there on the next game day rooting for my darling club.
Chai! This is my agony as a soccer/an arsenal fan.
What is yours?
Photo Credit: Foto.com.ng | Nsoedo Frank