Toyosi Phillips is back with a New VLog! Get the Scoop on "As Toyo Sees" & Watch Episode 1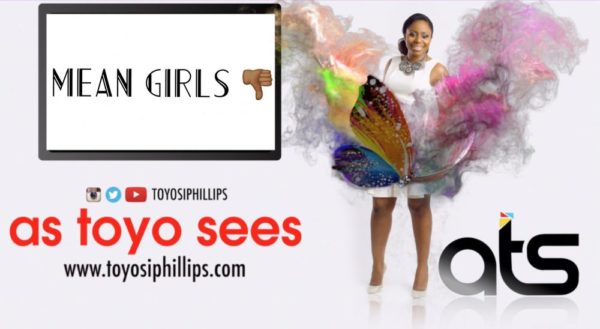 We loved her on "The Gist with Toyosi Phillips" and we were sad to see it come to an end.
Thankfully Toyosi Phillips is back with a new web show called "As Toyo Sees".
According to her:
"As Toyo Sees is more than just a play on my name, Toyosi; it's an honest, no-fluff opinion piece from my corner of the ring. It will mainly be opinions on what's right and what's not from my perspective and will cover topics from common courtesy to etiquette, personal experiences to general observations and of course hints and hues of entertainment news. I started this because several things were happening around me that I felt needed to be addressed. I find that sometimes I need plain-spoken reminders about things that I already know but are buried in the crevices of my mind.I'm hoping that my vlogs would serve as this sort of reminder to many as well."
Watch episode 1 below.
Episode 1 is about "mean girls".