Actress and OAP Oreka Godis was recently at the World Intellectual Property Organisation's Conference in Geneva, Switzerland, to speak on the Global Digital Content Market (#DigiContent2016).
At the Conference, public and private sector leaders as well as creators discuss the creative content economy, which has seen radical change to access and business models for more than a decade.
The conference kicked off on Wednesday, April 20th with a reception and cultural event with Russian Nikita Mikhalkov, an actor and director, who showed his 1994 Oscar winning movie Burnt by the Sun. He is also the head of the Russian Cinematographers Union.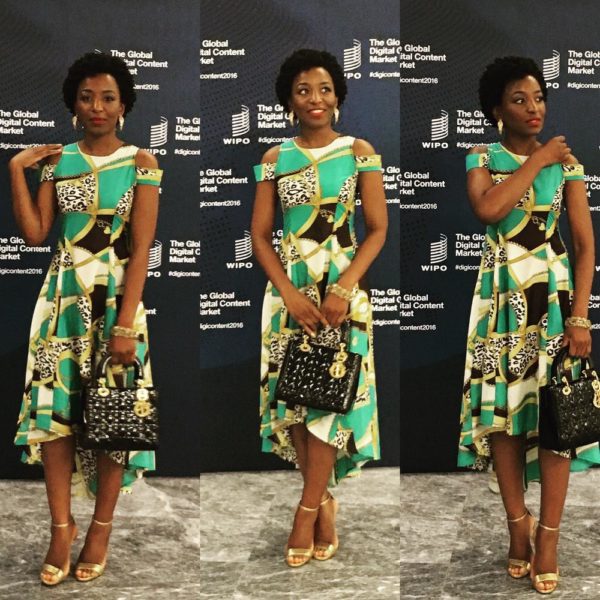 On Thursday, 21st of April, there was a welcome address by Francis Gurry who is the Director General of World Intellectual Property Organization (WIPO). There was also a keynote address on "The Global Digital Content Value Chain and Sustainable Creativity" and then two panels were seated. The first panel talked on Film and how to sustain the film industry in the digital environment while the second panel talked about broadcasting and how to create new models for connection with the audience.
Oreka Godis was on the first panel, anchored by Shaili Chopra. Other people on the panel include actor and director Nikita Mikhalkov, Indian movie director Bobby Bedi, Senior Vice President of iQIYI.com Xianghua Yang, actress on "Santiago de Chile" Esperanza Silva and head legal and distribution department of iROKOtv Uloma Onuma.
Learning from Oreka
The actress, who has done her fair share of behind the scenes work in script writing, production and even one time Head of the Content Acquisition desk at iROKO Partners, was representing Nigeria as a working actress in Nollywood.
During her panel session, she spoke about things like the digital content environment in Nigeria, Nollywood's response to the global demand for affordable, accessible digital content for film lovers and more.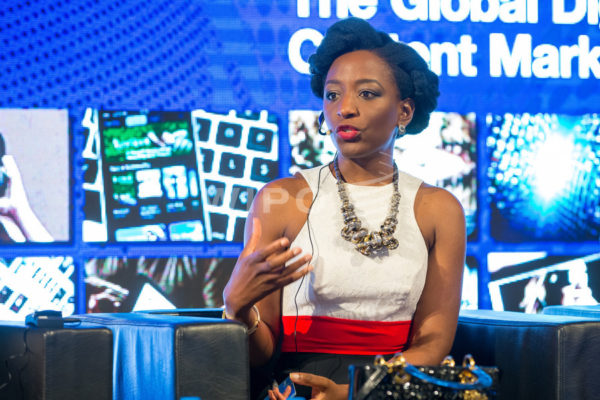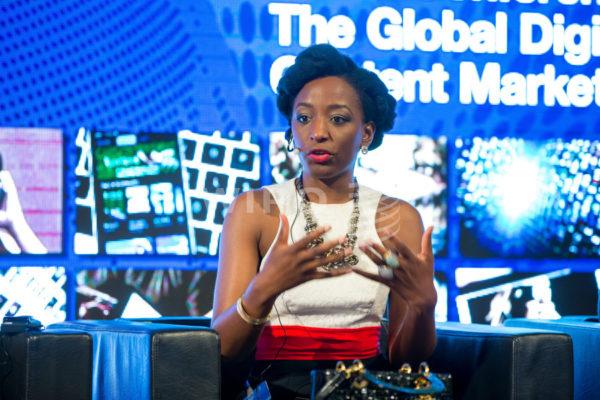 While some of the questions she received during the session touched on the threats Netflix might pose to regional distribution companies like iROKO and Dobox, Oreka also drew attention to efforts by companies such as Solo View and Afrinolly in providing profit share models that favours producers and content owners whilst also making it affordable for subscribers of their platform to view movies at an affordable price that isn't targeted at just Nigeria's (under) one percentile.
She addressed questions about piracy, funding cycles in television and film production in Nigeria, distribution models, investors in Nigerian cinema and how their return on investment may have been impacted by the switch to digital. She indicated that a significant number of Nigerian movies at the moment are some version of either a love story/romantic comedy or drama.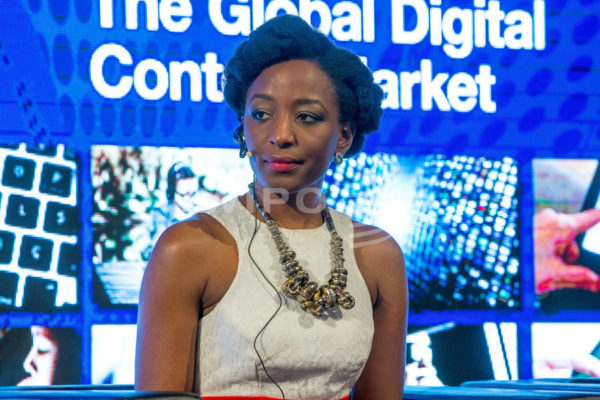 Acknowledging the difficulty for new filmmakers and experienced producers alike to receive funding for their project, she added that she would like to see crowd funding tools be made available to Nigerian filmmakers, enabling them to tell more interesting stories that isn't restricted by government or agency dictations.
She concluded by saying Nigeria needs to create more rounded content for every pocket of interest in society – children, family movies and documentaries for example are largely underserved in the current Nigerian Cinema.
Watch Oreka's quick chat on the red carpet below.
The second day ended with a reception and cultural event called "Kinetic Art Concert"
The 3-day conference wrapped up on Friday, 22nd of April with three panels; the first was about publishing and the codex in the digital age, the second focused on digital architechure and the soft infrastructures of the global market while the third panel was about the opportunities and challenges of global digital content markets, policies and diplomacies.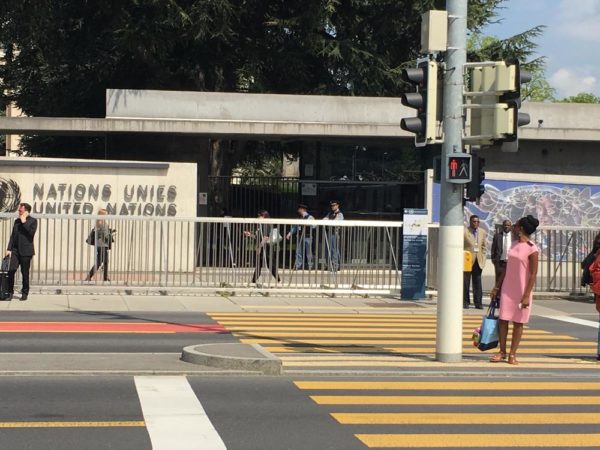 **
For the 3-day conference Oreka Godis was styled by Nigerian brand Frankie & Co owned by retail store Grey Velvet with accessories from @Laralax22 of @LaBoutiqueMe.
Photo Credit: © WIPO 2016. Photo: Emmanuel Berrod | Oreka Godis