Giant Vitamin Water, a breakthrough product with a range of unique variants is now available in different parts of the country. The brand, which is the first of its kind in the Nigerian beverage scene was formally unveiled at a media briefing which took place on Wednesday at La Maison Faharaheit in Lagos.
The product, from the stables of Giant Beverages Limited, is made from demineralized water, infused with natural fruit extracts, vitamin and minerals unlike carbonated drinks made from chemical compounds and sugar. It does not contain artificial flavours, colours and preservatives.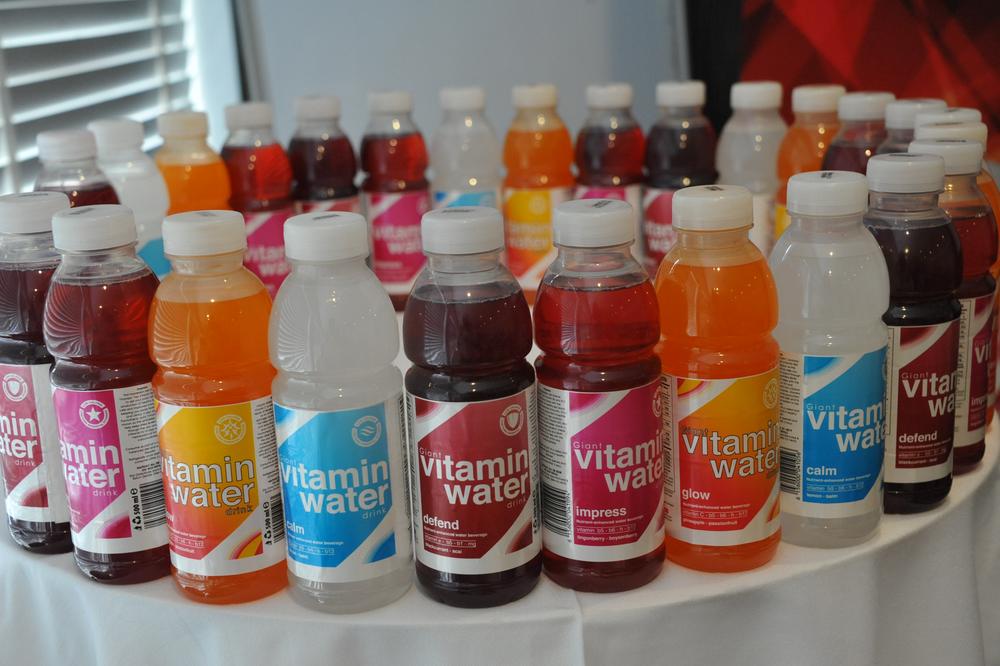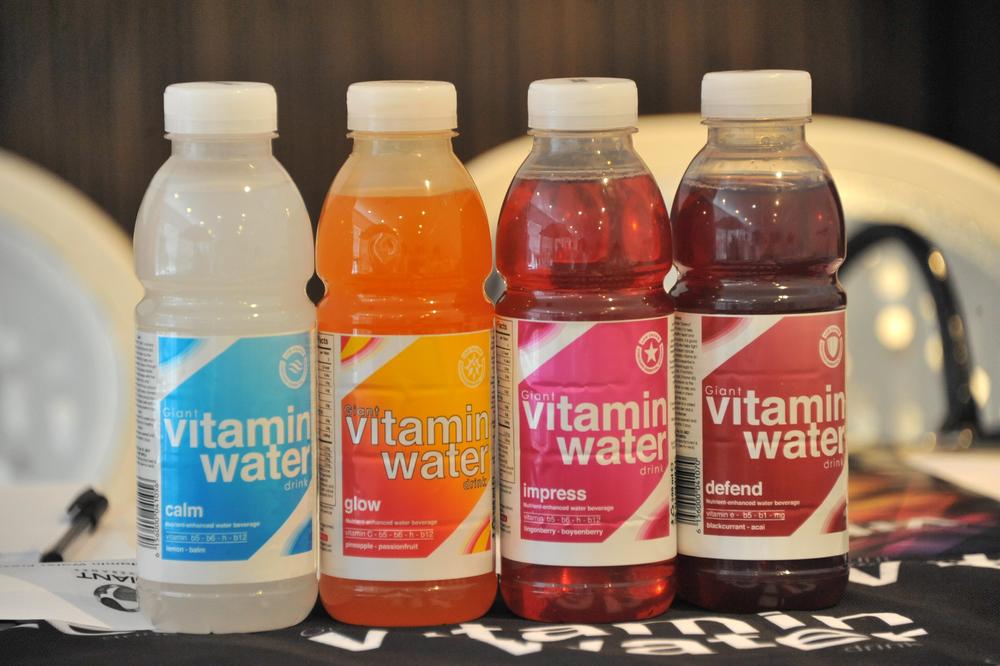 According to the Marketing Manager of the company, Bose Ogunyemi, Giant Vitamin Water comes in one bottle size of 500ml but 6 delightful variants –  Blackcurrant-Acai, Lingonberry-Boysenberry, Pineapple-Passion, Orange-Lime, Lemon-Balm, and Prickly Pear-Kiwi.
"Giant Vitamin Water is a low calorie drink that actually satisfies thirst, unlike other carbonated drinks. There is no limit to the number of bottles that can be consumed by an individual.  It contains vitamins and minerals that are beneficial to health," Ogunyemi added.
Each variant, according to her, has blend of vitamins and fruit extracts to deliver refreshing and naturally tasting hydration.
Also speaking at the event, Emmanuel Akpah, Regional Sales Manager, Lagos and South West revealed that Giant Vitamin Water is now available in all parts of Nigeria. You will find it at shopping malls, markets, night clubs, Quick Service Restaurants, Supermarkets, Universities, airports, beaches etc.
The introduction of the new product, according to, analysts have the potential of reshaping the non-alcoholic beverage market in Nigeria as it will satisfy the yearnings of lifestyle-conscious consumers, for healthy non-alcoholic water beverage that actually satisfies thirst without the worries of excessive sugar intake.
See photos at the launch:
About Giant Beverages Limited
Giant Beverages Limited is a new manufacturing company engaged in the production of natural and healthy non-alcoholic beverages. The company's products are of the highest quality and they are committed to delivering quality service to its customers.
Giant Beverages drinks are produced with the finest natural ingredients to meet high quality standards
The company's brands include Valmont ultra-filtered premium water, Sojuice, a family juice brand, and Giant Vitamin Water drink.
———————————————————————————————————————
Sponsored Content