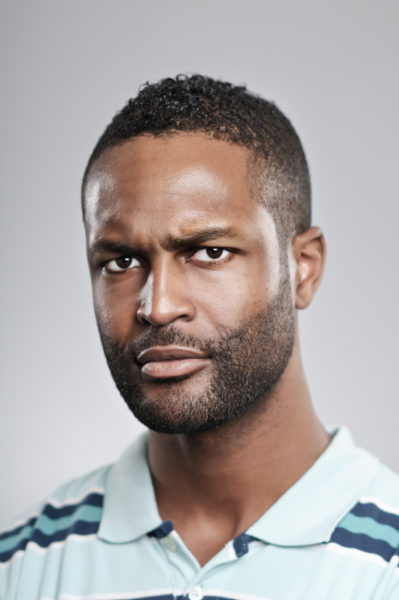 Stereotypes – I hate them. Someone sits down somewhere and makes a generalization about a people. He or she tells someone else and the stereotypic information spreads around and before you know it, Boom! It becomes the identity of the people.
I believe stereotypes thrive on ignorance and illiteracy.
We Nigerians stereotype each other so much. Even the educated class of Nigerians still view others with this prejudiced lens of preconceptions. We are so ignorant about our nation. I daresay that majority of young Nigerians do not have any idea of the different parts that constitute their nation.
If you ask the average young Nigerian, 'What is the name of the capital of Nasarawa State?'
He or she will reply you with; "Abeg, who state capital don epp?"
Stereotypes are often negative conceptions. What are the various preconceived notions we Nigerians hold about ourselves? Let's do a quick rundown of the ones that comes readily to mind:
-The Hausa-Fulani man is perceived as illiterate, power crazy, a cattle loving man who hates civilization.
The Yoruba man is perceived as owambe party loving, loud, cowardly and a backstabber.
The Igbo man is perceived as money loving, a cheating and domineering man.
The Ibibio man is perceived as lazy, subservient, loves dog meat and drinks palm wine.
The Efik man is perceived as lazy man who spends all his time chasing women
The Efik woman is perceived as good in bedmatics
The Edo woman is perceived as runs girl (for lack of a better word) and a witch.
The Ijaw man is seen as an ogogoro drinking fisherman.
Everybody from Benue state has Hiv-Aids.
Every one whose name ends with the suffix –obong, or has a name that sounds like Ekaette is a Calabar person.
Every northerner is Hausa and a Muslim.
We, (this generation of young Nigerians) have allowed the stereotypical thinking of the generation of our parents to spill over to our generation. We shout and scream One Nigeria! But within ourselves, we are very much divided. The stereotypes are very much ingrained in our psyche.
Our national leaders preach unity and togetherness, they campaign all over the country when they are seeking for votes but when they get into power they resort to nepotism and favour only those that are from their tribes or speak their language.
Stereotypes can be very funny sometimes. In her groundbreaking 2009 Ted Talk speech; The danger of a single story, Novelist Chimamanda Adichie mentions a London merchant called John Locke, who sailed to west Africa in 1561 and kept a fascinating account of his voyage. After referring to the black Africans as "beasts who have no houses," he writes, "They are also people without heads, having their mouth and eyes in their breasts."
One wonders if the Western audience really believed John Locke's funny description of Africans. As silly as most stereotypes are, we believe them and tell it over and over again.
When I got ready to leave for Youth service in Delta state in November 2011, I warned by some friends to be wary of the people of Delta state. In fact, I was told that they are very violent and aggressive people who fight at the slightest opportunity. I was warned not to make friends with any one from Delta state because one Mr Udoh was killed by his Delta state friend some years ago.
When I got to the state and settled down in my place of primary assignment, I began touring the state and everywhere I went to, I met nice, friendly and warm people. I made many friends from Delta state and I still have them today as my friends.
I was shocked the day when teaching as a corper in the classroom, I asked my students to ask me any question they would love to get answers to about Akwa Ibom state. A brilliant female student got up and asked me, in her words; "Sir, is it true that they eat people in your state?"
When I asked her who gave her such information, she told me that her cousin said that a friend of her's told her. I shook my head in pity.
We young Nigerians owe it to ourselves to educate ourselves about our country. Let's try and understand the geography of our country. Let's get to know the cultures of the people of our country, let's know some of the ethnic groups in our country.
I was amused when a Yoruba corper in my ppa asked me if I was Igbo. I had told her that I was from Akwa Ibom state. She had assumed that everyone who is neither, Hausa or Yoruba is Igbo.
I then asked her if she was Awori, Egun, Egba, or Ijesa. She was surprised that I, a non Yoruba guy knew these variants of the Yoruba race.
Stereotypes can land you in trouble. My corper colleague was sexually harassed by the men in her office because they all bought into the stereotype that she, being a "calabar girl" is a sex freak and therefore should not decline their amorous advances. She had to change her place of primary assignment when she couldn't take the harassment anymore.
The Calabar girl stereotype is one that has stuck over the years with Akwa Ibom and Cross Riverian girls. Last year, I wrote a story titled Calabar girl, in an aim to dispel this notion but some of the comments from the guys on the blog post indicated to me that this stereotype will not be going away any time soon.
Let's try and bust some stereotypes in this piece.
Most Nigerians keep making the mistake of referring to anyone from Akwa Ibom or Cross river state as "Calabar person".
Calabar is the capital of Cross River state. Akwa Ibom is a neighbouring state to Cross river. Akwa Ibom was a part of Cross River state before it was created on 23rd September 1987.
So you are exhibiting your ignorance when you call someone who is not from Calabar city itself as a 'Calabar person.'
How many Nigerians know that there are other tribes and languages in Cross river state apart from Efik?
How many Nigerians know that there are close to fifty tribes in Northern Nigeria? And that there are Northerners who are Christians?
How many of our southerners know that the "Aboki' word they use in a derogatory sense to address northerners is actually a word that means "friend"? So when you say "Aboki na aboki' condescendingly, you are just saying a friend is a friend.
In Akwa ibom, we refer to a northerner as "owo sanu". How many of us know that Sanu is a greeting in Hausa and is not the name of a tribe?
"Don't marry an Igbo woman, she will eat all your money!" is one of the pieces of advice that parents from non Igbo speaking states give to their sons, and also, "don't marry an Igbo man, he will use you for money rituals!" is what some parents tell their daughters.
How many of these people know that there are very good Igbo women who do not "eat all the money" of their husbands and that there are loving Igbo men who do not use their wives for money rituals?
One of the best ways of getting information and knowledge about a place is to travel to the place. We need to start travelling and exploring our country, and get in touch with fellow Nigerians; get to know about their cultures and lifestyles and learn from them. But if you do not have the resources to travel, you can read up information from books. Let us adopt a culture of reading books and sourcing for information about our country.
It is a pity that History is no longer taught in our schools. A people that do not know where they are coming from will not know where they are going to.
By way of ending, I would say let's not be narrow minded, let's keep an open mind. Let us not demonize and stereotype others. Stereotypes do not do anyone any good.
Have you ever been stereotyped? Share your experience with us.
Photo Credit: Dreamstime