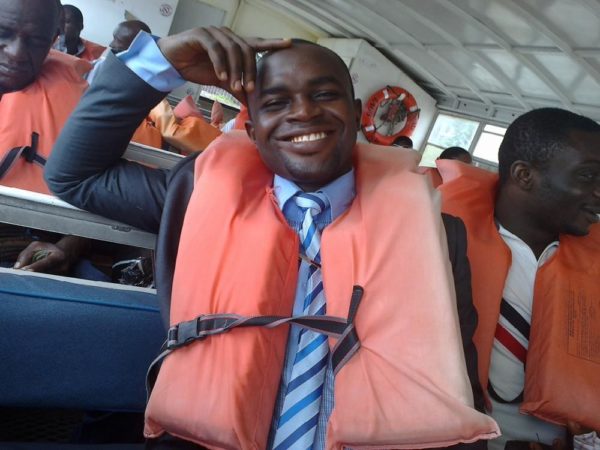 I made a new friend earlier this week. And while we were talking, she asked me what I do for fun. "Watching movies", I replied. It wasn't until much later that I remembered that I enjoy swimming and travelling too.
Some of us live on a pressure-cooker lane, and these fun things are what helps us create a balance so as not to break down.
For many of us, the only thing we do for fun is watching movies or 'pressing our phones'. But what if there was no TV to watch or phones to press, what would you do for fun?
Below is a list of 50 things you can do for fun this weekend, and the good news is that you can do most of them alone. So, not having a 'special somebody' won't be a problem.
Here goes:
Play Football with the Local Team.
If you no fit play, at least go watch and cheer for them.
Travel Without Purpose.
You don't need to go very far. You could just board a bus to Enugu from Onitsha. And when you get to Enugu, you board another bus and return to Onitsha.
Go window shopping.
No matter how expensive things may have gotten, window shopping is still free. So give yourself a treat, and imagine what you'd buy when you finally get money.
Go to the Cinema.
This is better than watching TV at home, trust me.
Visit the Nearest Beach.
Whether na Bar beach or Obibia-Awka stream beach, beach na beach
Visit the Nearest airport and look around.
This is fun, unless of course flying for you is like entering okada.
Gatecrash a wedding
Look out for the closest wedding reception holding around you, and attend without invitation. This is more fun when you do it with friends.
Take professional photos.
Go to a photo-studio near you with a Ghana-must-go-bag full of clothes. Take as many pictures in as many poses as possible. Make sure you collect all your soft copies first.
Play Loud Music Indoors.
And Dance like mad
Take a very long walk in the evening.
This will work better if you have a special somebori, or at least a dog.
Eat something crazy.
Like suya with eggs and pap. But eat small-small o, make u no purge.
Read a hardcore detective (crime) novel
John Grisham or James Hadley Chase is a good start.
Play a board game
Monopoly, Ayo, Chess, Scrabble or even Ludo. It is more fun with friends shaa.
15. Attempt cooking something you saw on TV
'Forget' your phone at home and visit your neighbor.
Visit the closest local park with your kid or a friend's/relative's kid
And play with the kid
Attempt juggling.
Look out for the closest book club and join it.
Visit the nearest zoo or wildlife reserve.
Draw/Paint
Even if you suck at it, scribble something and have fun.
Write your will.
Don't worry, you won't die. But it will be fun to know who and what really matters to you.
Teach yourself to knit
Write
Just write whatever comes to your mind that is up to 500/1,000 words
Start a blog
You don't have to be Linda Ikeji. Just go to blogger.com or wordpress.com, start and build something you can call your own.
Go swimming, but read this first!
Build a time capsule.
Collect some things you regularly use and store them somewhere you can open only 5 or 10 years later.
Watch your old photos
Go on a picnic.
Will work better if you don't do it alone
Throw a Bring Your Own Everything Party (B.Y.O.E.P)
Organize a get together but let your friends come with their own food. Everybody can either share or exchange.
Plan a romantic dinner.
It doesn't need to be expensive. You just need some candles, a bottle of wine, and that special somebori.
Go on a fruit hunt adventure.
I once did this as a student, and it was so much fun. I remember climbing a mango and cashew tree. Then we threw sticks at the rest. We returned with so much fruits.
We could have bought them, but we would have lost out on the adventure
Partake in a community voluntary service
Join a local choir.
You can start by going to your church choir. Membership is usually free.
And while you are at it, try learning a musical instrument.
I feel so good whenever I get to play doh-fah-fah-doh-doh-soh-soh-doh if our church keyboardist misses a service.
Score your favourite song
You've laughed enough at the Nigerian Idol participants. Get your own song. Score it, sing it, record it and get a friend to be your judge.
Pretend you are a kid again and play your favourite childhood games.
Rearrange your house
Babysit for someone you know.
You can make a little money from this. But you can still have fun doing it for free, especially if you love babies.
Flirt with a random stranger.
But be careful not to take things further. Just have a fake phone number handy. (No talk say na me send you o)
Plant a garden
Skip this if your landlord no go gree
Call an old friend/relative you haven't spoken to in more than three years, and catch up.
Start learning a new language.
It is always great to be able to respond if someone speaks to you in a language different from English. Moreover, the world is now a global village; you may need it one day.
Play Sudoku or some other puzzle.
Write a letter to your future spouse, future children or future grandchildren
Play an old video game
You remember all those old sega-mega-drive, and Ps 1 & 2 games? Dig them out and have fun if you still have them.
Ride a bicycle
Learn to drive a motorcycle.
It doesn't mean you will become an okada man tomorrow. Do it for fun and the thrill. I did it one day two years ago and it was exhilarating.
Learn to drive a car.
If you are up to 21 you should learn to drive. That ability can save a life one day. You don't have a car? Durrhhh. Many of us don't either, but we've been driving since 1864.
Read up on a journal or a diary you wrote about 5 or 10 years ago.
You will love the memories.
Okay, I am exhausted. But I want us to make this up to 100. So what are the fun things you get to do during weekends or when you are not working? Please add yours in the comment section. Or if any of the items in this list rings a bell, or brings back emotional memories, please share your experience with us.
Happy Weekend Fellas!